Smoky makeup looks don't have to consist of just dark, black colors — you can easily create a mauve smoky eye look just like you would with dark colors.  
This post may contain affiliate links. Meaning that any clicks/purchases may result in a small commission to keeping Beauty With Lily running. 
It's time for another Beauty Mix series post! How are you guys liking the fact that I'm having a weekly makeup look up? I really want to try to film them from now on, I just have a few tech things to figure out. Especially since it's starting to get darker earlier, but let's cross our fingers that next week's look will have a video as well. This week we are all sharing smoky makeup looks, I have a mauve smoky eye look — it's not too harsh, but still has a nice depth to it. 
Please don't forget to visit the other girls — they are incredible and we each have different styles. I'm sure you will find some great inspiration from them! Jasmine from Jasmine Maria, Ashleigh from Ashleigh Rose and Kelsie from Kelsie Kristine.
Smoky eye looks don't have to be harsh, check out this cool toned smoky eye makeup!
Click To Tweet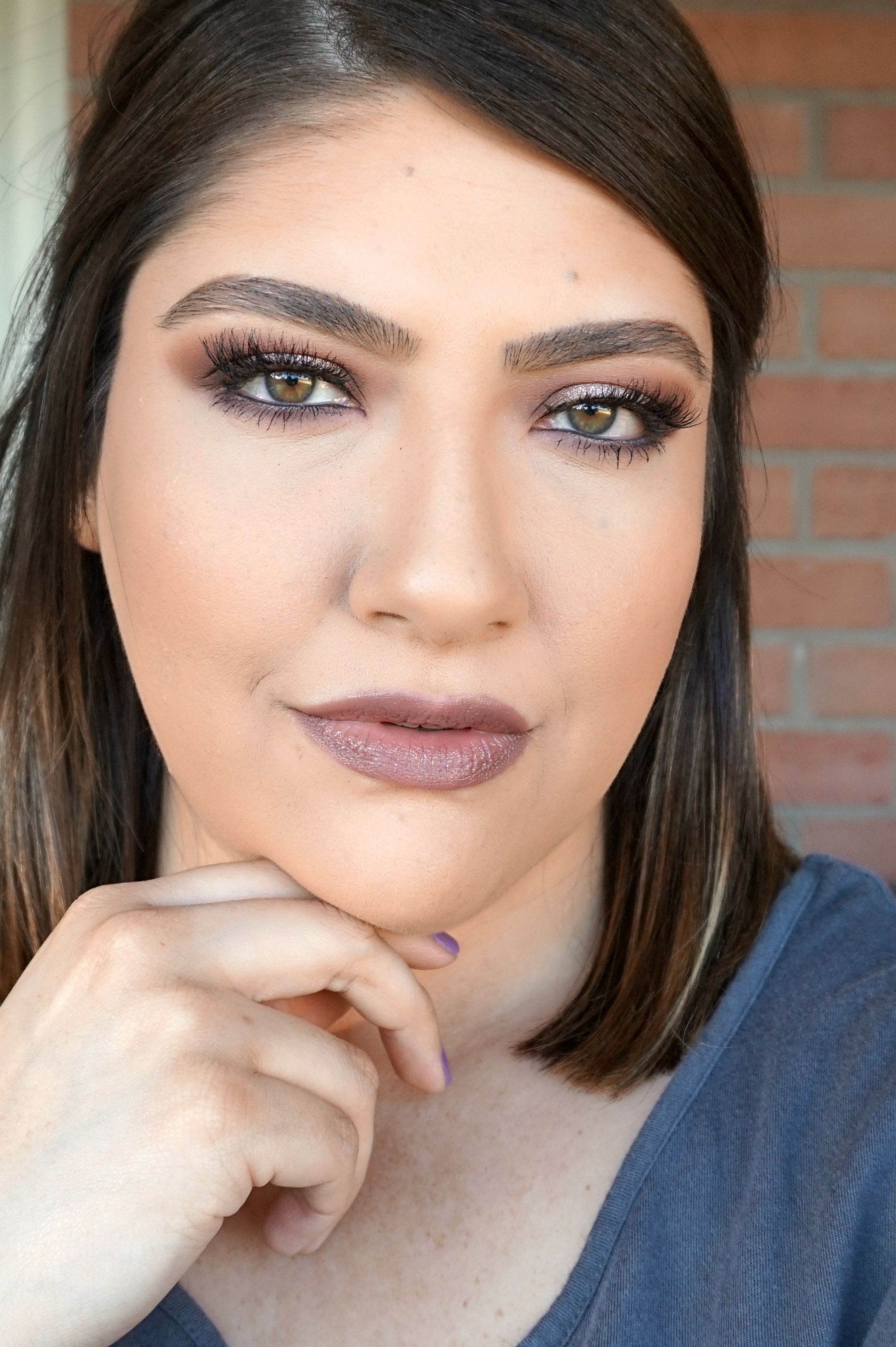 Mauve Smoky Eye Look 
Face Products 
Eye Products 
Lip Products 
Shop These Products

This mauve smoky eye look is perfect for a date night or girls night out!
Click To Tweet
Previous Beauty Mix Posts //
Don't forget to visit the other ladies and check out their looks — you can find Jasmine's look here, Kelsie's look here, and Ashleigh's look here.
Are you a fan of smoky eye looks this time of year? 
Liked this post/look? Please, pin the image below!
0