This shop has been compensated by ACUVUE® Brand Contact Lenses and Collective Bias, Inc. All opinions are mine alone. #TreatYourEyes2 #TreatYourEyes #CollectiveBias
Fall is a season of change and bolder colors — this season I will be making a change myself. Going from wearing glasses everyday to ACUVUE® Brand Contact Lenses.
You might remember me mentioning in this post, that I was making changes and going from an everyday glasses wearer to wearing ACUVUE® Brand Contact Lenses after my Target Optical® eye exam experience. I've been wearing my contact lenses now for a few weeks and I wanted to update you on how life has been with them.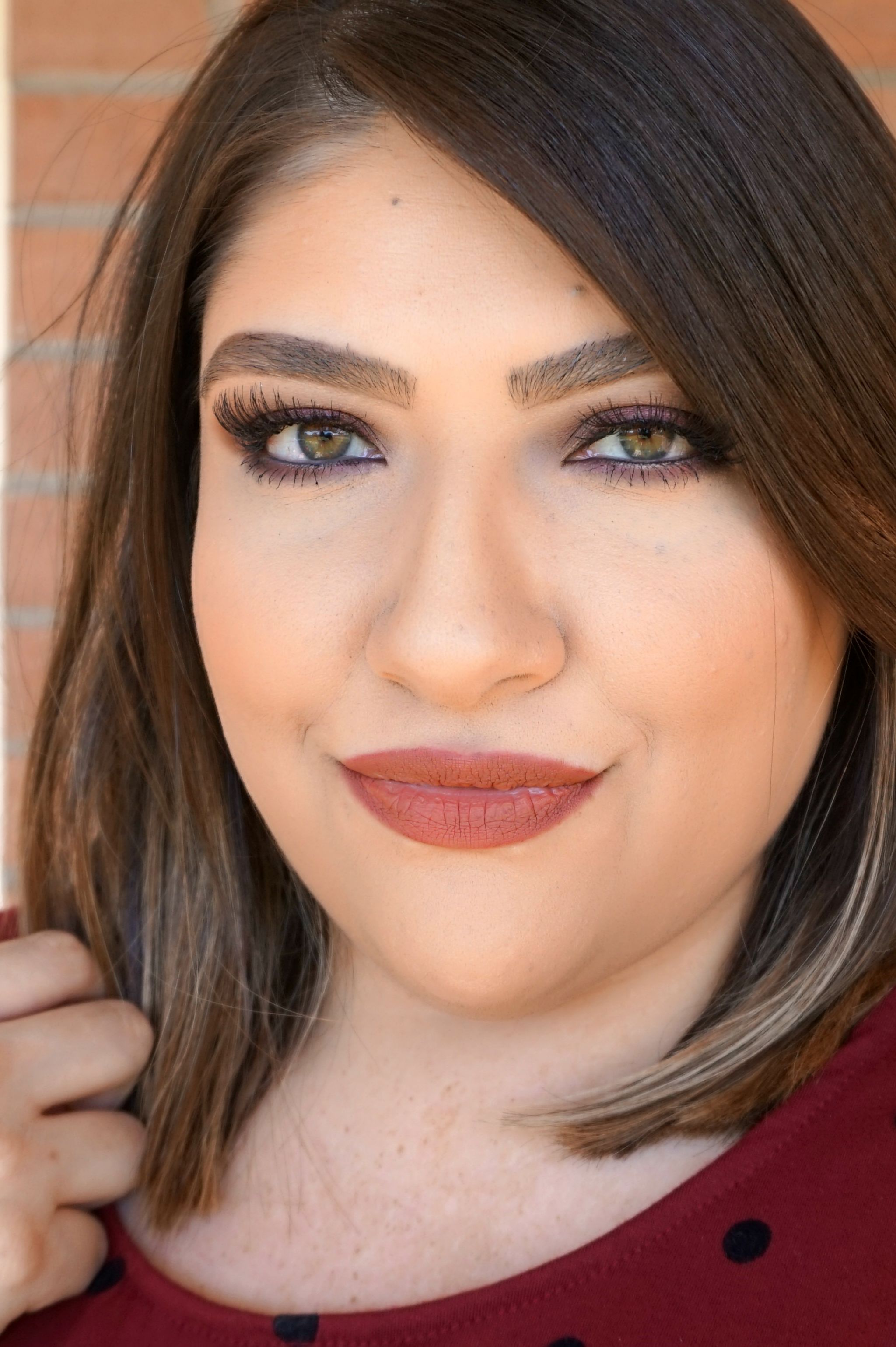 ACUVUE® Brand Contact Lenses have really refreshed my style, since I don't have a bulky pair of glasses on my face at all times. One of the biggest changes now is that I can wear false lashes and not worry about them hitting the rims of my glasses. I can also wear smoky, bolder makeup looks without worrying about it looking messy (or nobody noticing my work.) We also have a wedding coming up in a few weeks, so this change couldn't have come at a more perfect time. Normally I wouldn't care, but since this is a family wedding, I know tons of pictures will be involved and I will also be the makeup artist, so it will be nice to be able to see clearly. I definitely think that along with a nice refreshing style, the upcoming wedding really inspired me to go ahead and get ACUVUE® Brand Contact Lenses.
You Might Also Like // Making Changes with Target Optical®
Wearing ACUVUE® Brand Contact Lenses has really changed my look, check out this easy smoky eye makeup! Click To Tweet 
Overall, I'm really happy with this nice change. I did want to quickly share how I created the look above…it's super easy and you can create it with products you already own or inexpensive drugstore products.
Always start with an eyeshadow primer of your choice, it helps hold eyeshadow in place.

Apply a transition shade, the color that goes slightly above your crease…blending it well.

Then apply a dark shade, either matte or metallic — I went for a dark plum metallic shade — all over your lid.

Lastly, blend the darkest shade to the outer corner and lower lash line, making sure to blend it in well.
And that's it — 4 steps to an easy smoky eye look!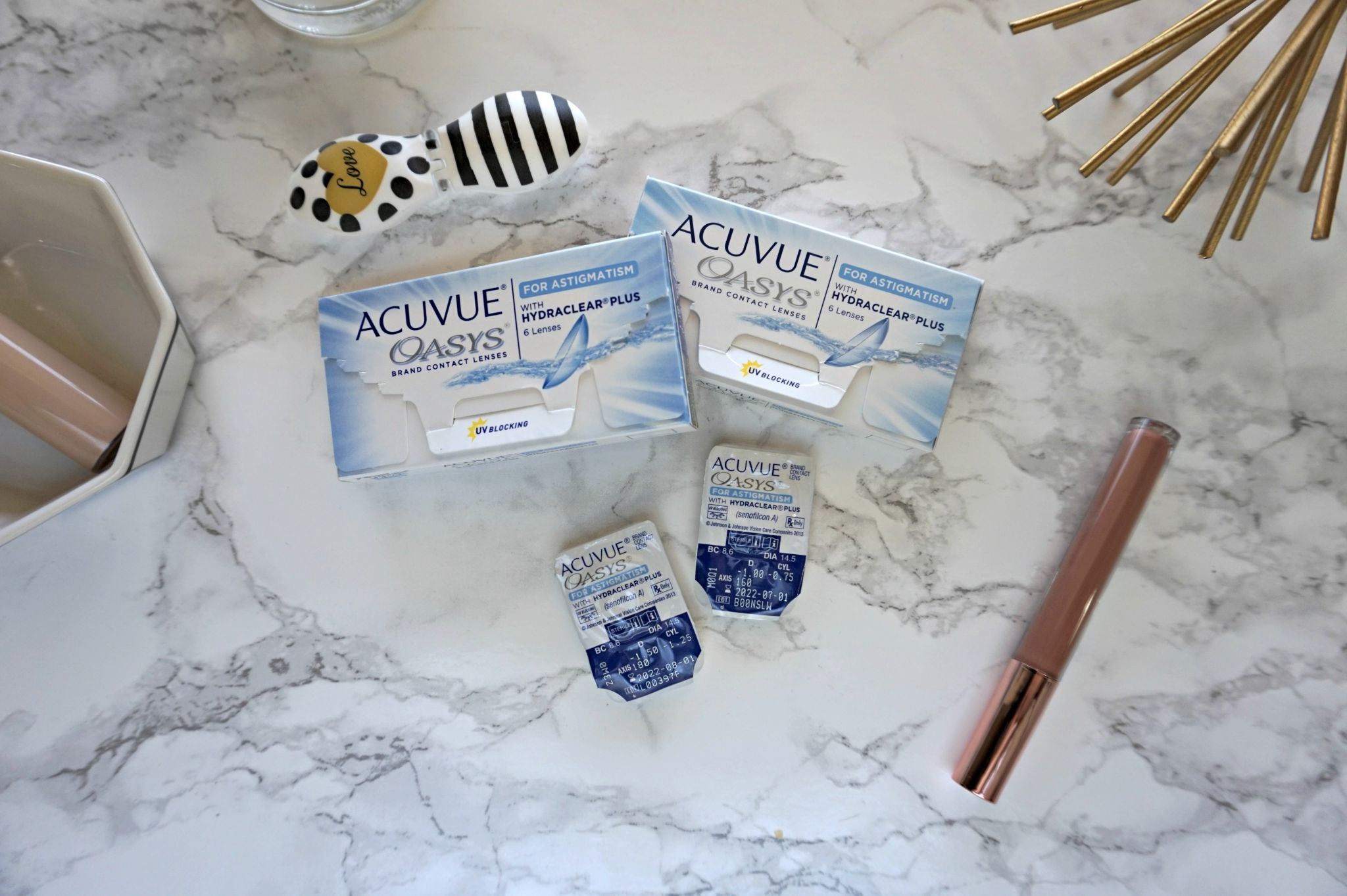 I hope you enjoyed this super easy makeup look and little update on how life has been lately with ACUVUE® Brand Contact Lenses! 
Are you a glasses wearer? Any changes coming up in your life recently?
PS – Don't forget to pin the image below!
Important Safety Information: Available by prescription only for vision correction. Ask your doctor if ACUVUE® Brand— is right for you. Although rare, serious eye problems can develop while wearing contact lenses. Talk to your eye doctor about proper wear and care. Ask your doctor for important use and safety information, or see acuvue .com.
0