The holiday season should be fun and joyful but stress always seems to sneak it's way in — make it fun time with these tips for a stress free Christmas! 
This post has been sponsored by Basic Invite. As always, all opinions are mine alone
This post may contain affiliate links. Meaning that any clicks/purchases may result in a small commission to keeping Beauty With Lily running at no additional cost to you. 
The holidays are such a fun time but they can definitely become a little stressful — remember the good 'ol days of being a kid and your only worry was what you were going to get Christmas morning? Well, those days are long gone! In hopes of helping you guys out this season, I've put together a few tips to help you stay stress free this season. 
Avoid all of the stress during the holiday season with these tips!
Click To Tweet
Tips For A Stress Free Christmas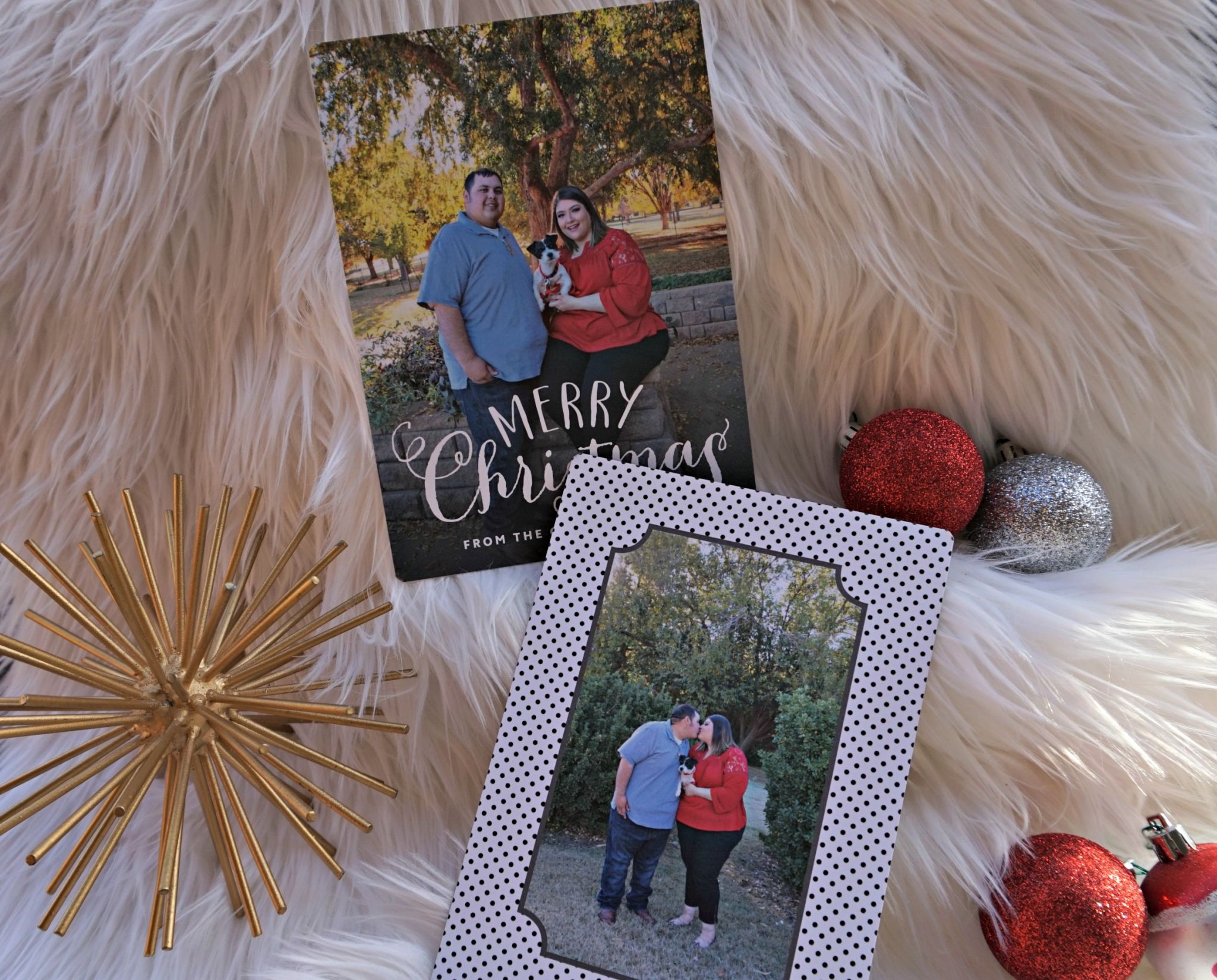 Take Advantage of Sales
'Tis the time for all the sales, so why not take advantage and stock up on those gifts as early as possible. And if there isn't a sale, scout the internet for a coupon code — I never pay full price for anything — especially gifts.
Narrow Down Your Holiday Card List
As newlyweds we used to send Christmas cards to everyone we knew, but that can get expensive. So as the years have gone on, we have narrowed down our list to the people in our lives that mean the most — AKA the one's that won't toss the cards after the holiday season. Speaking of holiday cards, we got our personalized holiday cards done with Basic Invite and don't regret it one bit. They send you an email update every step of the way — you know exactly when they were reviewed and even when they get sent to print!
They also have almost unlimited colors to choose from and foiling options as well! If you are using them for invitation purposes, or anything really, you can also request custom samples! Trust me, you will find something that fits your needs, they have over 400 Christmas/holiday card designs! To help keep stress levels down, Basic Invite also offers address capturing — you simply share a link with your loved ones, they fill out their info and Basic Invite does the rest!
Right now Basic Invite is offering 30% off with coupon code: holi30
Save on your holiday cards this season and purchase them with Basic Invite!
Click To Tweet
Prioritize
There is SO much going on during the holidays, but instead of stressing yourself out, prioritize what is the most important to you and your family. Stick with traditions and don't feel pressured to try the new "it" things.
You Might Also Like // Holiday Gift Guide For The Home
I hope this holiday season is full of joy, happiness and love for all of you! And don't forget to check out Basic Invite for all of your stationery needs! 
What do you do to reduce stress during the holiday season? Have you purchased your holiday cards? 
Found this helpful? Go ahead, pin the image below! 
'Tis the season for giving! I teamed up with an amazing group of bloggers to give back to you!  We are giving away $500 in Paypal cash to TWO WINNERS!  The winner will be announced on Friday, November 24th just in time to get your Holiday shopping started! See below to enter and good luck!
1