If you are looking for something besides a frumpy coat to keep you warm this fall, then one trend to try are ponchos. They are comfy, cozy and versatile.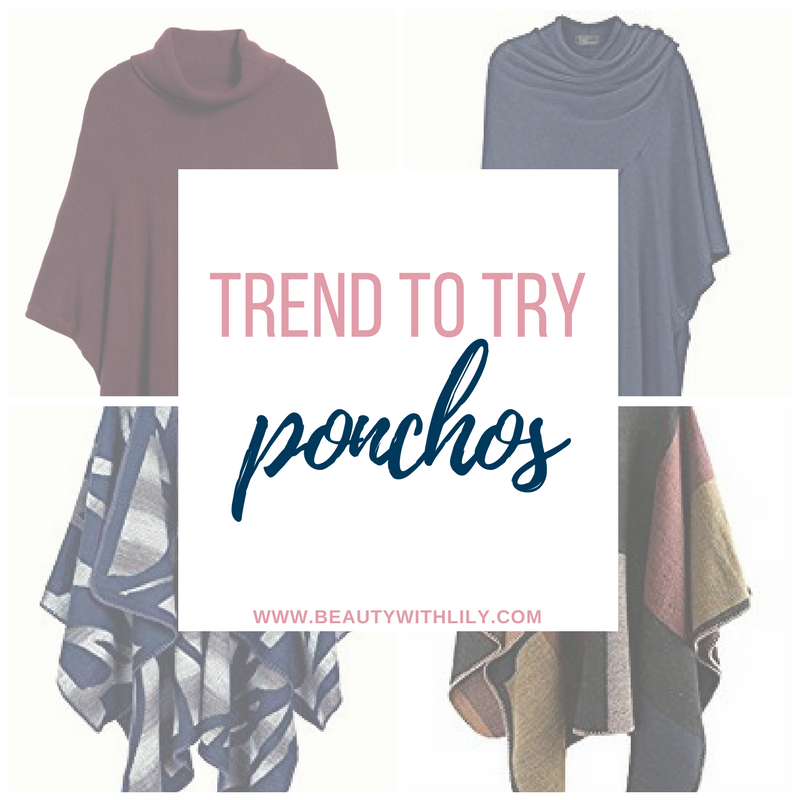 This post may contain affiliate links. Meaning that any clicks/purchases may result in a small commission to keeping Beauty With Lily running. 
Hi friends!! It's been awhile since I last shared a post for my "trend to try" series, so I thought talking about ponchos would be the way to go. Most of these, if not all, are under $50 and can take you right into winter time, depending on where you live. So let's jump right into this post!  
Trend To Try | Ponchos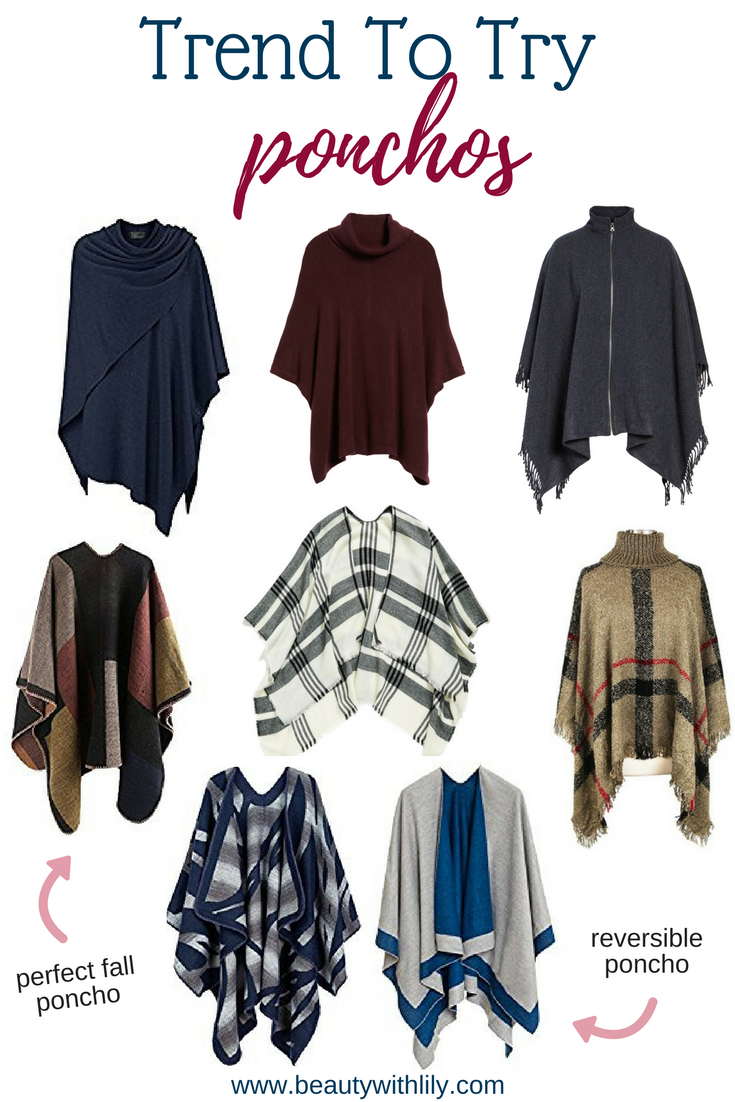 I'm a sucker for navy and burgundy, especially this time of year. So this gorgeous cashmere poncho (available in 6 other colors) and this beautiful striped poncho (which comes in 10 other colors) are calling my name. And if you are cold-natured, I'm sure this cowl neck poncho will definitely keep you warm. 
For more versatile looks, you can easily dress up or down, this zippered poncho, along with this reversible poncho (that comes in 2 other colors as well.)
And if you want a patterned one, this oversized blanket poncho, this simple black and white poncho, or this turtleneck plaid poncho will make great staple pieces in your closet.
You Might Also Like // Trend To Try | Fashion Sneakers 

Want to try a new trend this season? Ponchos are the way to go -- super comfy & versatile -- check out these affordable picks!
Click To Tweet
That wraps it up (no pun intended) for today's post, you can find more from this series here. If you have any suggestions for new trends that are popping up, let me know…I'd love to round up some affordable pieces for y'all. 
Are you into ponchos? Whats your current favorite trend?
If you enjoyed this post, go ahead, share it on social media! You will totally make my day! 
1