This post has been sponsored by the PRIMP Network. As always, all opinions are my own.
Dry, cracked lips are no fun, add a cold sore on top of that and it's miserable! I've got the perfect chapped lips remedy with Herpecin that includes an easy DIY scrub and mask. 
This post may contain affiliate links. Meaning that any clicks/purchases may result in a small commission to keeping Beauty With Lily running at no additional cost to you. 
I've mentioned before that I have terribly dry, cracked lips and once the winter time rolls around they get worse. It's seriously a struggle, especially since I love to rock dark, vampy lips this time of year most. And to make matters worse, we all tend to get a little sick this time of year too, so cold sores sometimes come into play as well. Fortunately, I have a few things I do to help combat all of the above, so keep on reading to get the goods! 
Chapped Lips Remedy With Herpecin 
Exfoliate | Always, always exfoliate! I know it's an extra step but it makes a world of a difference. I make my own scrub at home, super easy and it's with ingredients I usually always have in my pantry anyway.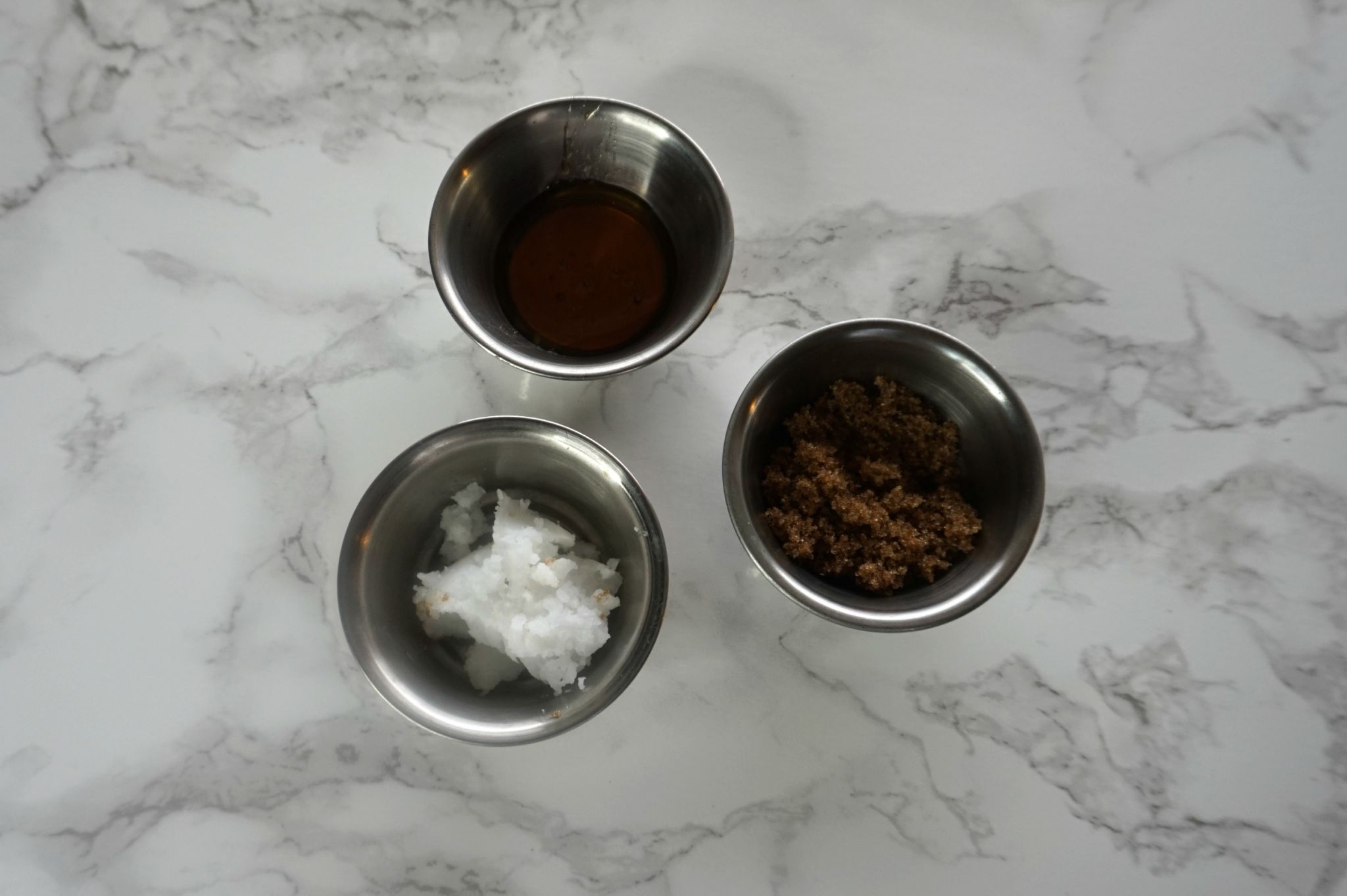 Easy DIY Lip Scrub 
brown sugar
raw honey
coconut oil
Melt coconut oil and mix all ingredients together. Keep in a air-tight container for about 2 weeks. You can use your fingers to exfoliate or a soft bristle toothbrush.
As you can see, it's super easy and the measurements on the ingredients really depends on how much you want to keep on hand. I use about a tablespoon of each ingredient.
Moisturize | Keeping your lips hydrated is key! I like to take some pure, raw honey after exfoliating, and apply it all over my lips and cover them with some plastic wrap. I leave it on for about 10 minutes and my lips are left feeling extremely hydrated and smooth.
Prevent | Prevention is also important — you want to avoid cracked lips or cold sore at all costs. That's where this little jewel, Herpecin L, comes into play — believe it or not, you can do something to help treat and relieve your cold sores. Herpecin L is a unique, pharmacist-recommended* product for the treatment, protection, and relief of cold sores, sun and fever blisters. And it's also safe to use everyday to relieve and protect painful cracking lips. So if you are looking for a lip balm that helps prevent sunburns (it has uniquely formulated with dimethicone for protection, and sunscreens to help guard against the sun's harmful rays) relieves dry lips, helps treat cold sores/fever blisters  — then you must give Herpecin L a try!
You Might Also Like // How To Fade Acne Scars 
Purchase your own Herpecin L at Walmart! I'm sure it will be your new winter staple! 
Do you suffer from dry lips and/or cold sores? What do you do to help? 
Pin the image below, so you can try this scrub later!
0