Spring is officially in the air, which means it's time to revamp our closets! I'm rounding up a ton of affordable spring shoes that are darling and won't break the bank. 
This post may contain affiliate links. Meaning that any clicks/purchases may result in a small commission to keeping Beauty With Lily running at no additional cost to you. 
Happy Spring friends! I welcomed Spring at home sick with a terrible migraine but I'm finally feeling better and was able to finish up this post just in time for y'all. I hit up Target, one of my favorite stores recently, and found some of the cutest shoes that are perfect for this time of year. 
Affordable Spring Shoes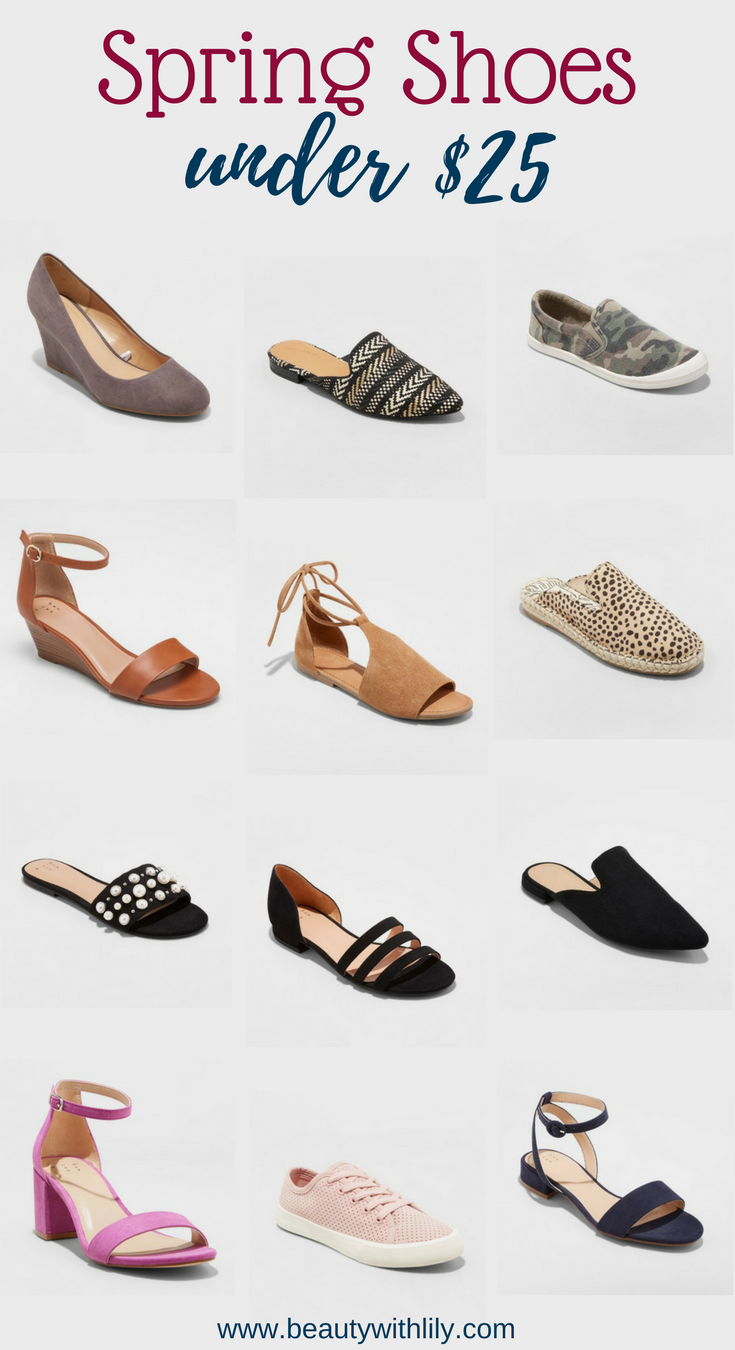 Like I mentioned, I ran into Target for laundry detergent but I couldn't walk out without checking out the clothing and shoe sections. I picked up these super chic black pointy toe mules — they also come in blush! I was really hoping to find these espadrille mules but didn't have any luck, and I also wanted these camo slip ons, but also didn't have any luck. 
I think I've mentioned that I don't ever wear heels, so I'm totally eyeing these adorable ankle strap sandals with a miniature heel — that's a heel I could totally wear. But if you are comfortable wearing higher heels, a similar style are these heeled sandals that come in a fun pink and a few other colors.
You Might Also Like // Romantic Spring Fashion
Shop These Affordable Spring Shoes

Looking for cute, budget friendly shoes for spring? Look no further -- these are all UNDER $25!
Click To Tweet
The only thing about shopping at Target is that it can be a total hit or miss — especially when it comes to shoes, I've noticed. I am definitely going to be ordering a few of these I've linked above. 
Do you see any shoes you like? Will you be purchasing any of these soon? 
0