Affordable home decor can be tricky to find sometimes but in this post I'm rounding up the latest and trendiest pieces from Target!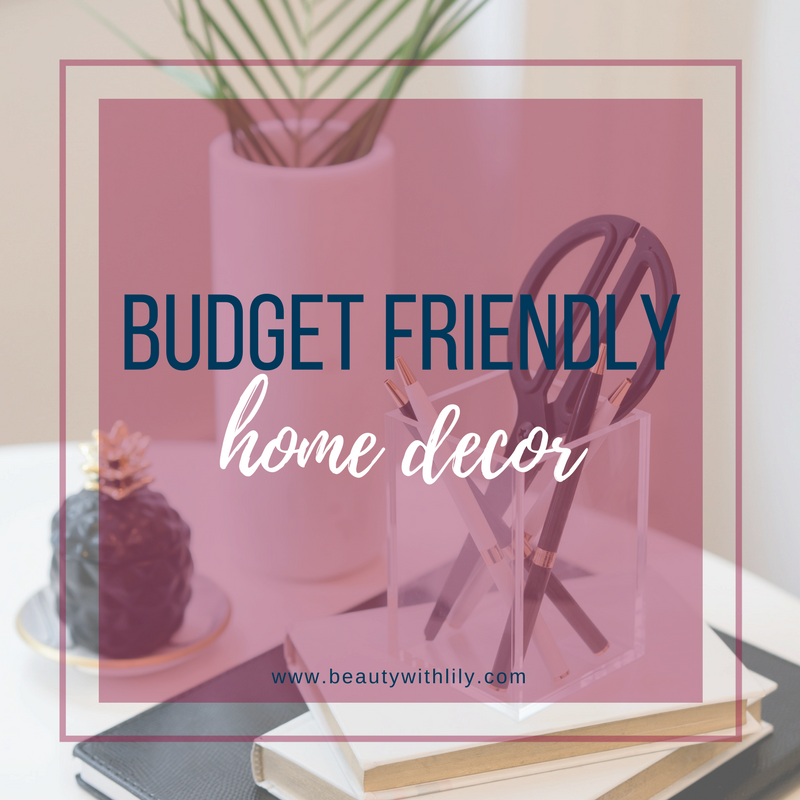 This post may contain affiliate links. Meaning that any clicks/purchases may result in a small commission to keeping Beauty With Lily running at no additional cost to you. 
In case you haven't heard, Target recently launched an entire new line of home decor, furnishings and even dinner wear. Opalhouse is a fun, bold and colorful line that is perfect for anyone who wants to add some color, texture and sass to their home. In today's post I'm rounding up some of the best from their home decor line and furniture line as well. If you want to shop the entire collection, you can click here. 
Affordable Home Decor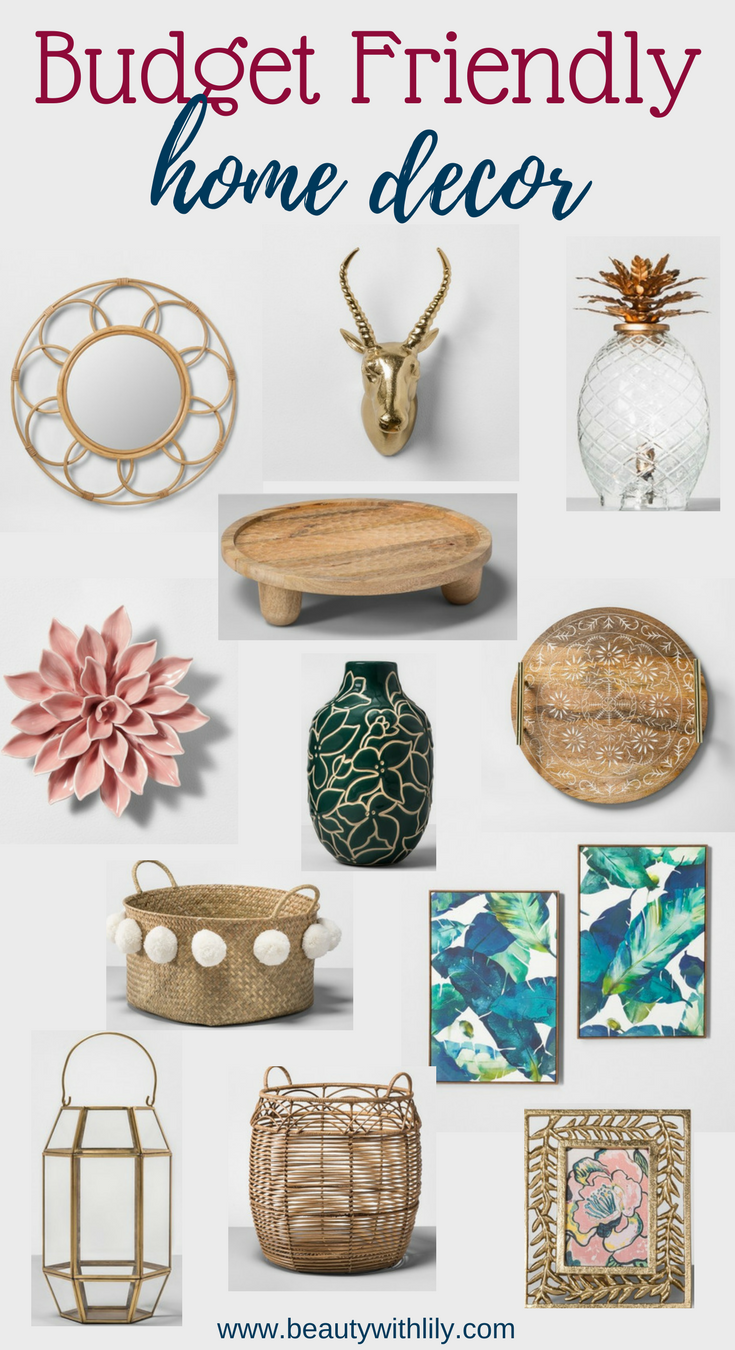 I'll be honest, a lot of the pieces in this collection aren't quite my style, but I did find a few that I am obsessed with, like this scalloped border mirror — I mean, it's stunning and right under $50! This wood embellished serving tray is also gorgeous, I love the detail on the embellishment. 
The pineapple lamps seem to be a big hit, and there are two different styles, the glass pineapple ambient light is stunning and doesn't even look like a lamp! These tropical palm canvases are beautiful and would give any wall a nice pop of color.
Are you shopping for fun, bold and affordable home decor? Look no further, @target 's new collection is what you've been waiting for!
Click To Tweet
You Might Also Like // Affordable Home Office Finds
Shop These Home Decor Finds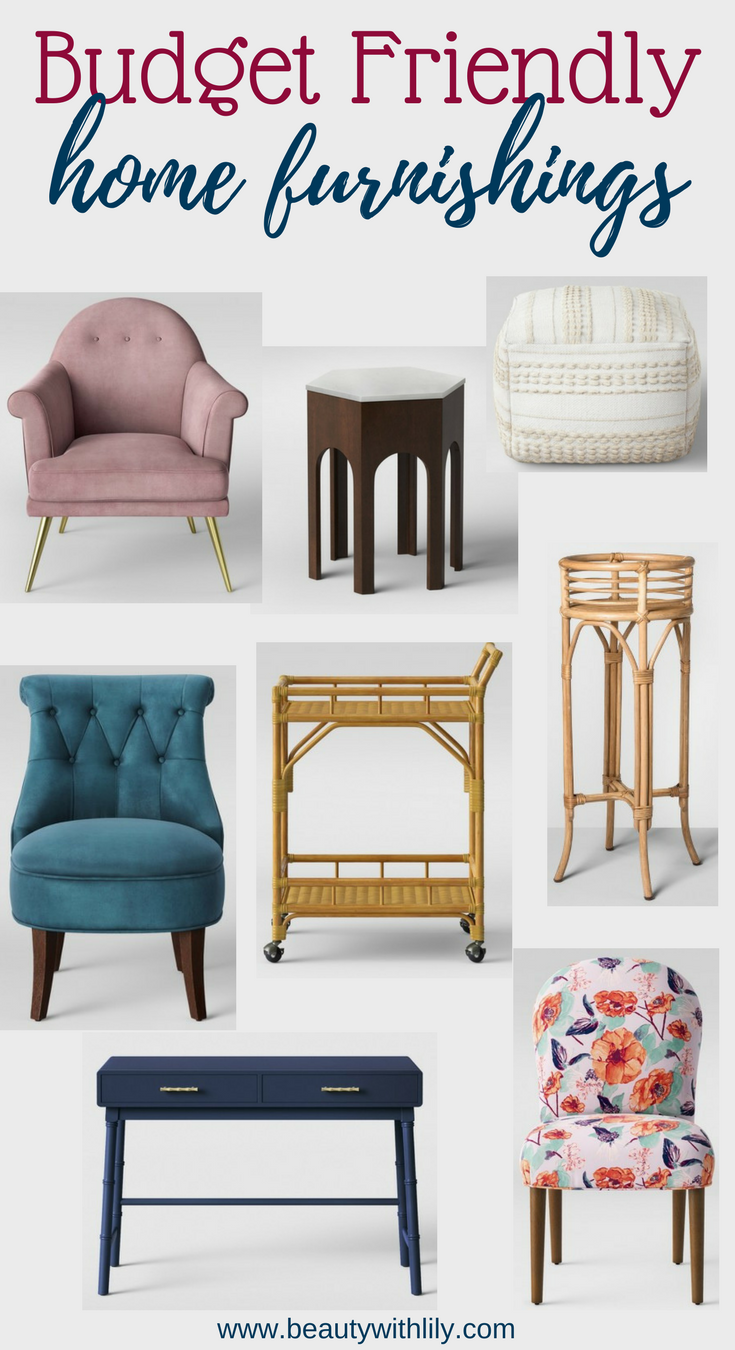 Opalhouse also has a furnishings — you can find headboards, coffee tables, even TV stands. This blush arm chair has me swooning and I am LOVING this navy desk, it's calling my name! And how darling is this bar cart? So cute! I could go on and on, but I'll let you check everything out yourself.
Want to add some texture and color to your home? These pieces are sure to make a statement!
Click To Tweet
You Might Also Like // Coffee Bar Essentials
Shop These Home Decor Finds

So what do you think about this new line? It's quite unique but fun, right? I think those who love boho, wanderlust vibes are really going to enjoy this collection. 
Are you loving this bold style? What are some of your favorites? 
1