If you've been eyeing those overpriced, highly pushed products that big influencers promote, but aren't willing to shell out the cash, here are a few budget friendly insta-famous fashion pieces you can add to your closet!
This post may contain affiliate links. Meaning that any clicks/purchases may result in a small commission to keeping Beauty With Lily running at no additional cost to you. 
If you follow several influencers or celebrities, you may see a lot of the same high-end fashion pieces over and over again. But if you're anything like me, you like to save that cash and find a good deal. So I've done the hard part for you…I've found budget friendly options for those insta-famous pieces. All you have to do is shop! 
Budget Friendly Insta-Famous Fashion Pieces 
Black Slip On Mules
Since Gucci came out with their $700 black mules, we've seen them all over the internet. Thankfully, other brands have come out with much more affordable options. PS — Target even has their own version of black mules at a fraction of the price! 
Shop These Black Slip On Mules 

Bamboo Bag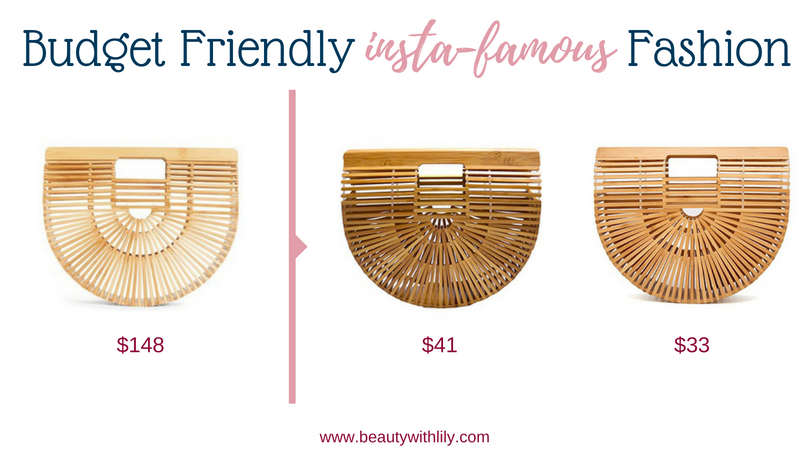 Even if you don't follow a ton of bloggers, you've probably still seen this super popular bamboo bag from Cult Gaia. But who wants to pay $150 for a bamboo bag, when you can get one for under $50!?
Shop These Bamboo Bags

Circle Bag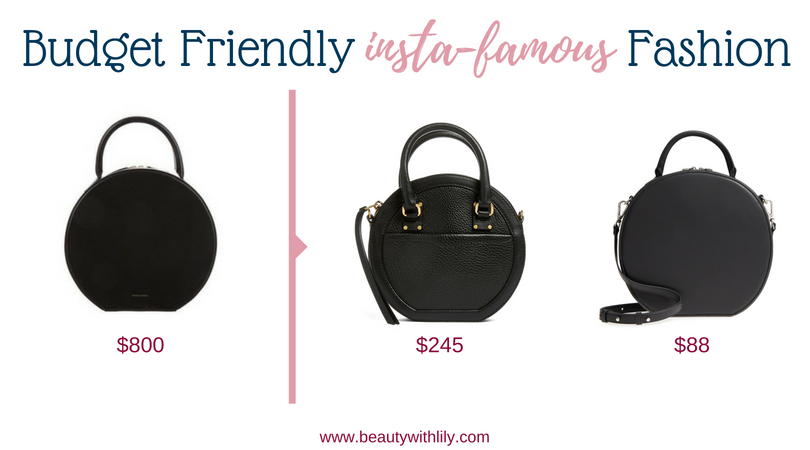 This $800 circle bag from Mansur Gavriel gives me heart eyes! Isn't it beautiful!? But the price tag is not so nice….and this $88 dupe is extremely similar!
Shop These Circle Bags

Oversized Square Sunglasses
Oversized sunglasses are all the rage, a trend that never goes out of style. If you're looking to splurge, these $330 sunnies are amazing. But if you don't want to break the bank, the other two options will work just as well.
Shop These Oversized Square Sunglasses

You Might Also Like // Splurge vs Save | Spring Edition
How did you like this post? Is this something you'd like to see on a more regular basis? I love helping y'all find a great deal! 
Are you into budget shopping and insta-famous trends? 
Found this post helpful and fun? Then pin the image below! 
0