Stress! It's that nagging, overwhelming feeling that just doesn't want to go away. But taking care of ourselves is important, use these 6 easy ways to reduce stress to help you relax and unwind.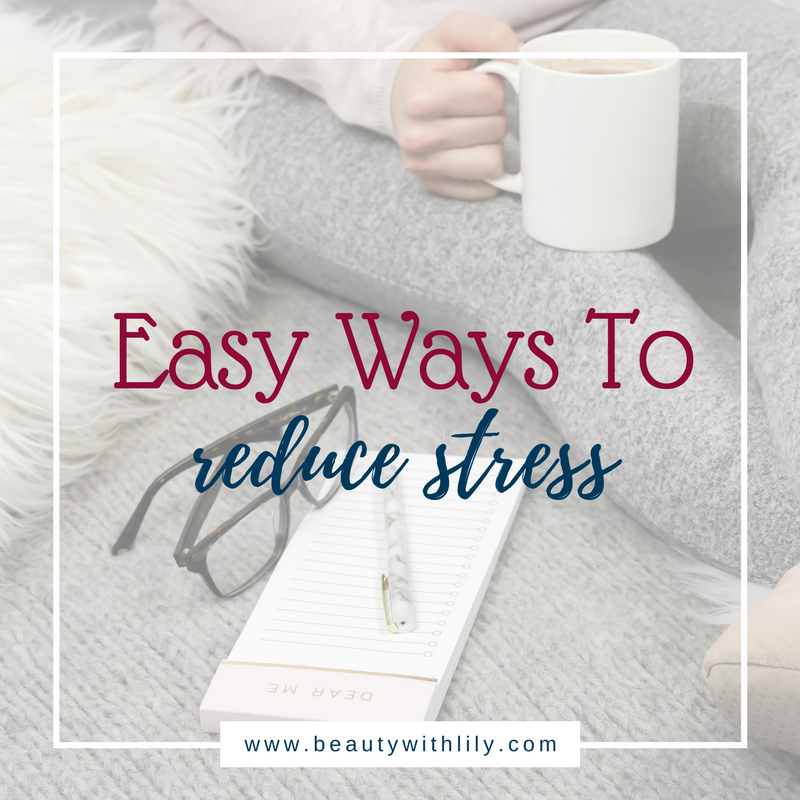 This post may contain affiliate links. Meaning that any clicks/purchases may result in a small commission to keeping Beauty With Lily running at no additional cost to you. 
I recently told my husband that I was finally starting to become overwhelmed with all that I do. To be honest, I don't think anyone realizes all the work that goes into running a blog, starting my own real estate business and working full time. I have to say, I'm really looking forward for the end of May to get here — I'll have all summer off from my full time job and I can devote myself to real estate and blogging. I am not sure if I'll return to my full time job in August, I love it, but I just don't know — that's something that also stresses me out. So this weekend I'm making it a mission to reduce stress and you should too. Today I'm sharing 6 easy ways to reduce stress. 
Easy Ways To Reduce Stress
1 – Spend Some Alone Time
Sometimes all you need is some time to clear your mind, relax and drift away in your own thoughts. Often time we're afraid of our own thoughts, but we must acknowledge them, so that we can deal with them and move on. Go out to your favorite coffee shop and people watch or go for a walk alone. Do anything that brings you peace and comfort.
2 – Watch Your Favorite Movie
Even if you've watched it 47 times. Bonus points if it's a funny movie, that will really get you to unwind.
3 – Have A Pamper Session
Treat yourself to a little mini at home spa night — paint your nails, put on a face mask, prop up your feet and grab a magazine.
4 – Disconnect & Read A Book
Most people aren't readers, but simply disconnecting from the internet and your cell phone to just sit and flip through a magazine or read a book is so soothing and relaxing. You deserve some time away from the frenzy of the internet and your phone, take advantage of it every now and then.
5 – Spend Time With Your Significant Other
Sometimes just simply snuggling with your significant other on the couch helps is relaxing enough. Watch your favorite TV shows, drink some wine and allow yourself to unwind.
6 – Treat Yo'Self
You read that right…go on a shopping spree! Treat yourself to that designer bag you've been eyeing, go buy a new outfit to wear for date night, or treat yourself to a facial or massage. We often forget to take care of ourselves, or even feel guilty doing so. Don't — self-care is so important.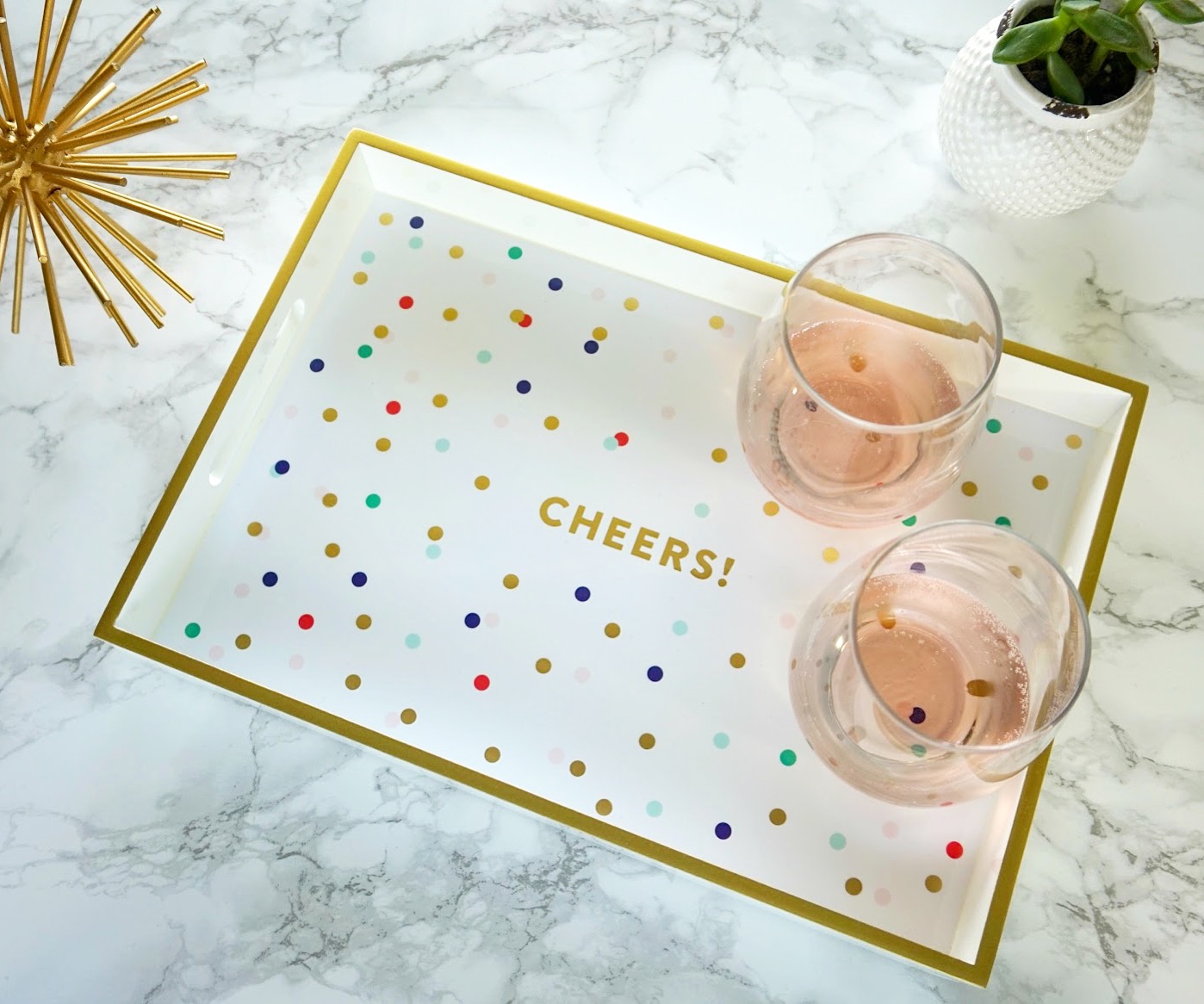 You Might Also Like // The Importance of Slowing Down
Need to destress after a long week? Here are 6 ways you can easily do so!
Click To Tweet
I know self-care is a big topic nowadays, but most of us still don't take the time to care for ourselves — I know, I don't. Do you? I hope you take time to do so and also take the time to relax, unwind and reduce stress. 
What do you do to destress after a long week? 
Found this helpful? Pin the image below! 
0