This shop has been compensated by Collective Bias, Inc. and its advertiser. All opinions are mine alone. #KickBackWithCanadaDry
In today's hustle and bustle of everyday business, it's so important to take care of yourself. These 10 simple ways to practice self-care daily are little ways you can prioritize yourself. 
This post may contain affiliate links. Meaning that any clicks/purchases may result in a small commission to keeping Beauty With Lily running at no additional cost to you. 
Nowadays we all live such busy lives that sometimes we can forget to take care of ourselves — or sometimes we may not have time to carve out a weekly self-care session. These 10 simple ways to practice self-care daily are little ways that you can incorporate into your daily routine to take care of yourself.
10 Simple Ways To Practice Self-Care Daily 
Unplug From Social Media
It's as easy as turning off your phone/computer for an hour and just taking time for yourself.
Go Out For A Walk
Don't take your phone and just enjoy nature. Or, take your phone but put it on 'do not disturb' and listen to your favorite playlist.
Write Down What You Are Thankful For
Start a gratitude journal and make it a habit to write in it daily.
Declutter
Have a mini-declutter session — organize your closet or your makeup drawer.
Enjoy Your Favorite Meal/Drink 
Take a break, kick your feet up and enjoy your favorite meal/drink on the couch. Since it's been scorching hot outside, I love kicking back and enjoying a refreshing glass of Canada Dry Ginger Ale and Lemonade™. Which can be found at your local Walmart. Canada Dry Ginger Ale and Lemonade combines crisp Ginger Ale made from real ginger with refreshing lemonade made with real juice, the perfect way to enhance your relaxing moment — also perfect for a hot day.
Take A Nap
Sneak in a quick 20 minute power nap!
Watch Your Favorite Movie
Especially if it's something funny or relaxing.
Go To Bed Early
Also try to make this a daily habit — going to bed early is key for a good start the next day.
Compliment Someone Else
Seems a bit odd to have this on a self-care list, but I find that complimenting others always makes me feel better. Do it more often — not only will you feel better but you could also make someone else's day.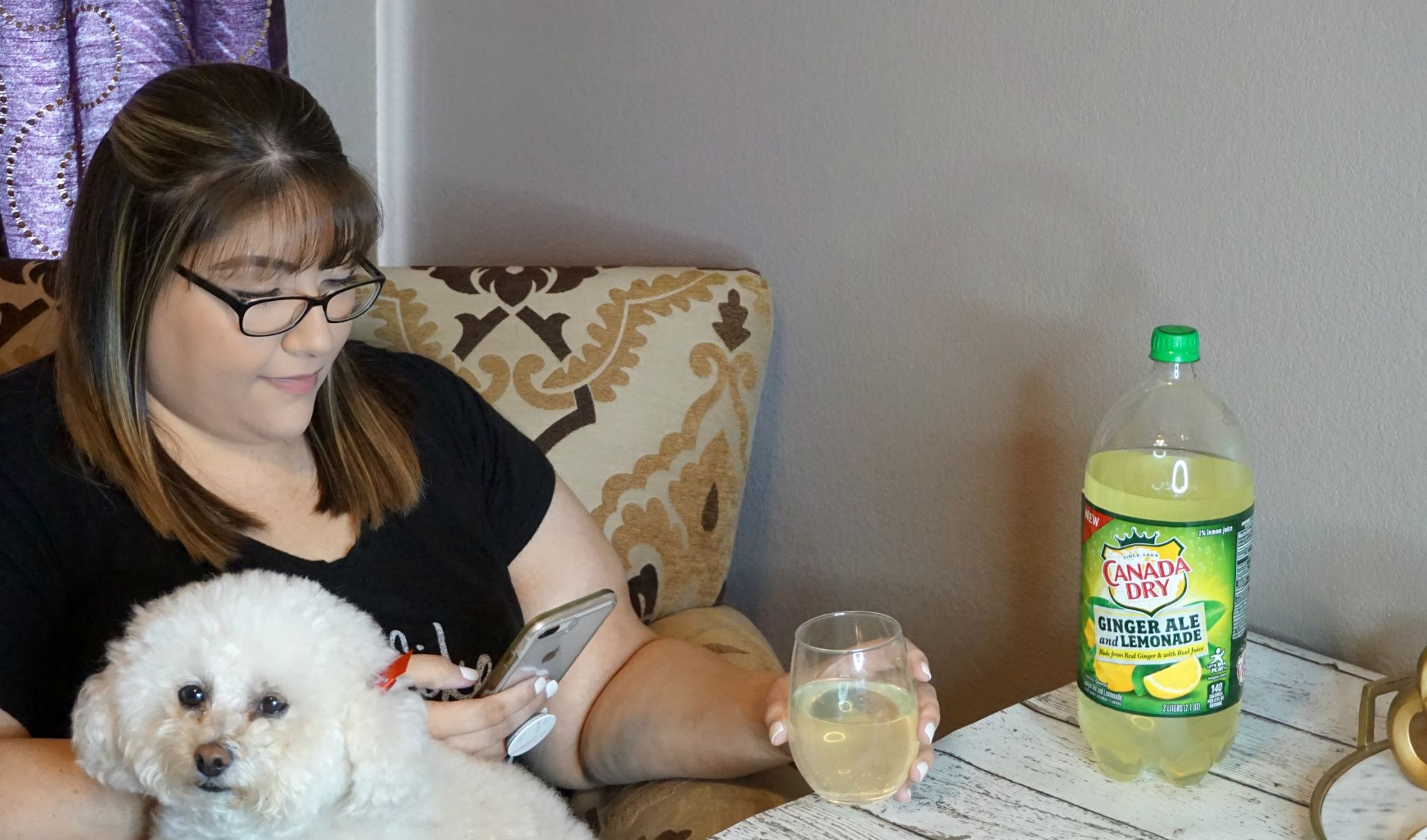 Compliment Yourself
Lastly, compliment yourself. Say a couple of affirmations every morning. Or maybe write a few on post-it's and put them on your mirror in the bathroom. Start your day by building yourself up.
You Might Also Like // Easy Ways To Reduce Stress
Taking care of ourselves is so important. Check out these 10 Simple Ways To Practice Self-Care Daily.
Click To Tweet
These are all little ways that can help you have a better day, build yourself up and take care of yourself. Try adding a few of these to your routine little by little and see how they work for you. And don't forget to visit your local Walmart and pick up the new Canada Dry Ginger Ale and Lemonade. They are both perfect drinks to enjoy while relaxing, but it can be hard to choose between the two. Canada Dry Ginger Ale and Lemonade combines the delicious, crisp taste of ginger ale with refreshing citrus ade.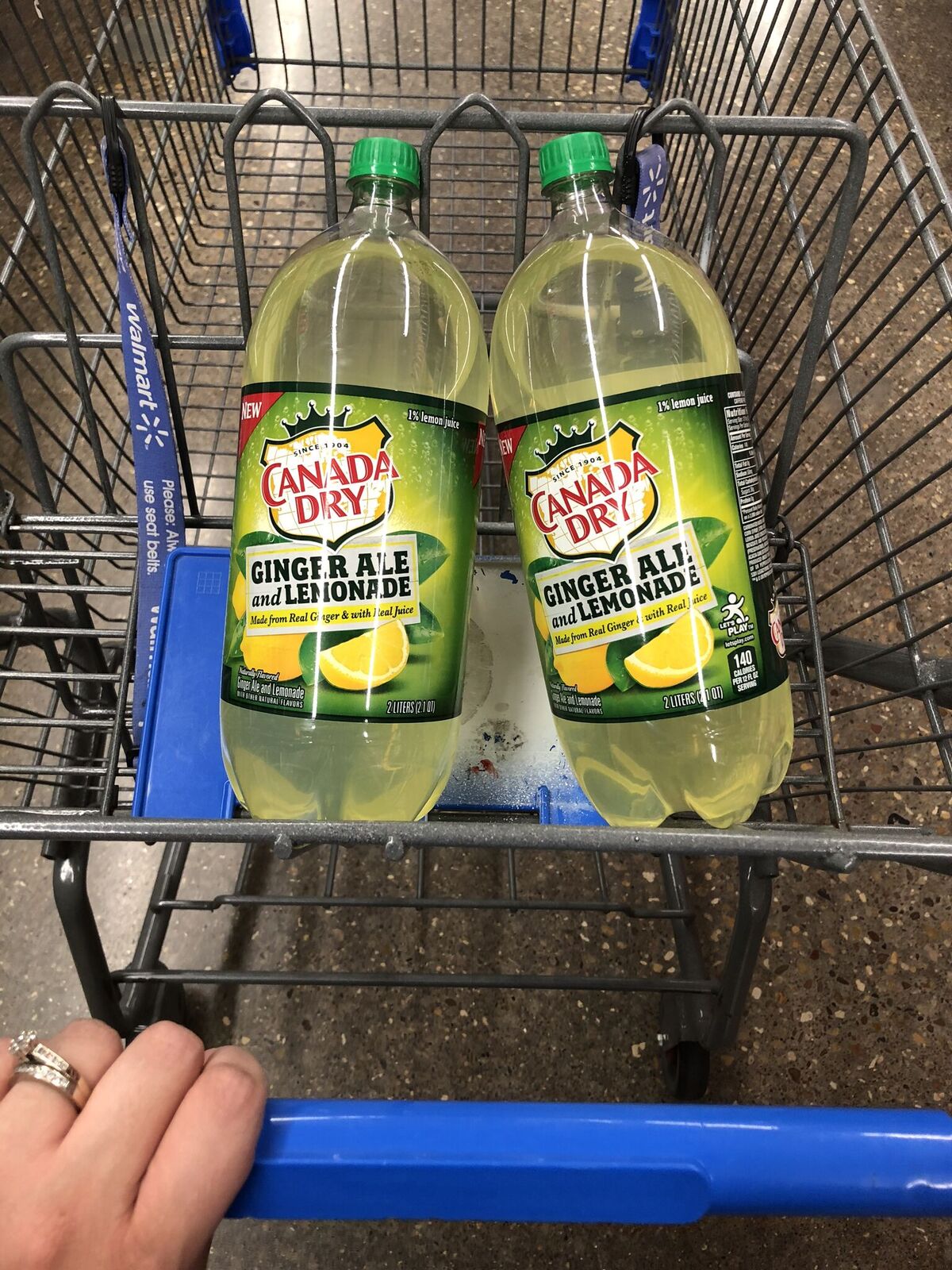 What are some ways you like to practice self-care on a daily basis?
Found this post helpful? Pin the image below!
0