Are you a fan of casual, comfy clothes? These cute graphic tees you need in your closet now are perfection! They are cute, sarcastic, witty and fun!
This post may contain affiliate links. Meaning that any clicks/purchases may result in a small commission to keeping Beauty With Lily running at no additional cost to you. 
Graphic tees have become more and more popular over the years — personally, I'm a huge fan of them. So I thought I'd share a few of the cutest graphic tees out there and round them up for you here on BWL. Check out these cute graphic tees you need in your closet now! 
Cute Graphic Tees You Need In Your Closet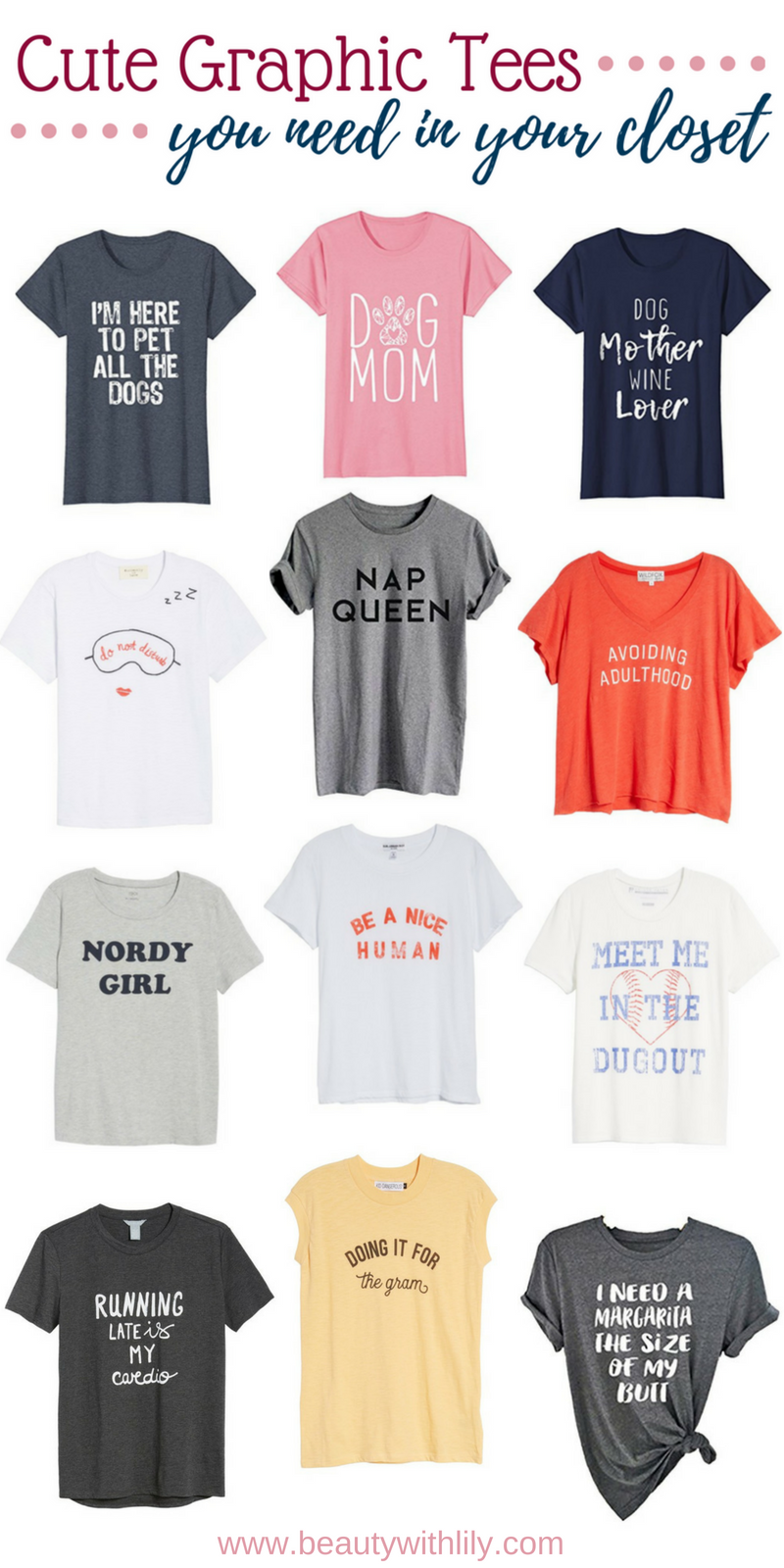 As a dog mom, I love all pup related tees — I need them all in my life. Also, how true (at least for me) is the running late tee! Haha! And for all of you bloggers/influencers, the doing it for the gram shirt is on point! 
You Might Also Like // Striped Outfit Ideas
Shop These Cute Graphic Tees

Are you a fan of cute, witty t-shirts? Then you MUST check out these cute graphic tees!
Click To Tweet
I hope you found some cute graphic tees that you can add to your wardrobe. They also make great gifts, so if you have any graduations or birthdays coming up, a couple of tees would be a good choice. 
Are you into graphic tees? Which one above is your favorite? 
0