Hot weather is here and it's time to get prepped with these summer beauty tips & tricks! Everything from nails, skin and more! 
This post may contain affiliate links. Meaning that any clicks/purchases may result in a small commission to keeping Beauty With Lily running at no additional cost to you. 
Hi friends! I'm back from a week long (not planned) break. Life happens and I just got extremely busy, unfortunately my blog is what had to be put on the backburner for awhile. So moving on to today's post — I am talking all about hot weather beauty! I'm sharing a few summer beauty tips & tricks that I think are essential to know this time of year.
Summer Beauty Tips & Tricks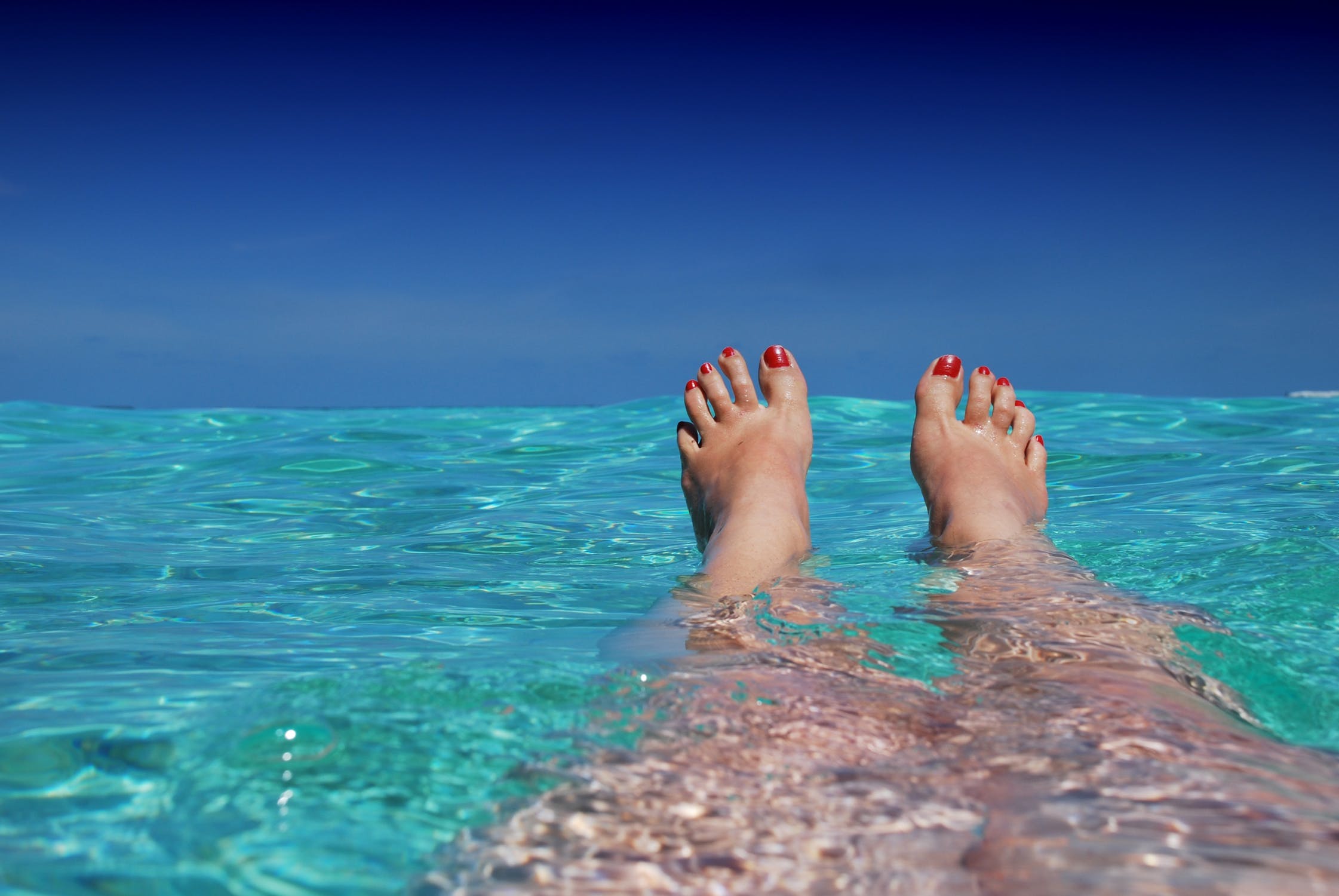 1 // Carry Baby Powder 
Baby powder can serve as a multi-purpose product — use it as a quick dry shampoo or if you're at the beach, you can also sprinkle some all over yourself to get rid of the sand.
2 // Store Nail Polish In The Fridge 
During the hot months, our nail polishes can get a bit thicker and goopy. Storing your mani essentials about an hour before using them in the fridge, will help the nail polishes glide on smoother.
3 // Wipe Your Razor With Olive Oil 
Not only will this prevent it from rusting and from going dull sooner, this will also help prevent nicks.
4 // Freeze Aloe Gel 
To help soothe nasty sunburns. You could also just store a bottle of it in the fridge to give you a cooling and soothing effect.
5 // No Thigh Gap, No Problem
To help prevent chaffing, apply a bit of deodorant to your thighs. Problem solved!
6 // Avoid Razor Bumps 
By exfoliating 2-3 a week and moisturizing well. This also helps prevent ingrown hairs.
7 // Apply Deodorant On Your Hairline & Neck
This will help keep sweat at bay and your hair from sticking to you. Just make sure you're using an invisible formula.
You Might Also Like // Time Saving Beauty Hacks
Get prepped for hot weather with these summer beauty hacks!
Click To Tweet
I hope you learned a few new hacks in today's post, my friend. I'd love to know if you have any secrets to deal with this hot weather, that you'd like to share with us! 
Do you have any summer beauty tips and tricks?
Enjoyed this post? Please pin the image below!
1