Thanks to Bed Bath & Beyond for sponsoring this post! As always, all opinions are mine alone.
Are you struggling with a small space that needs decorating? This post on how to decorate a small entryway is full of tips, functionality, and more!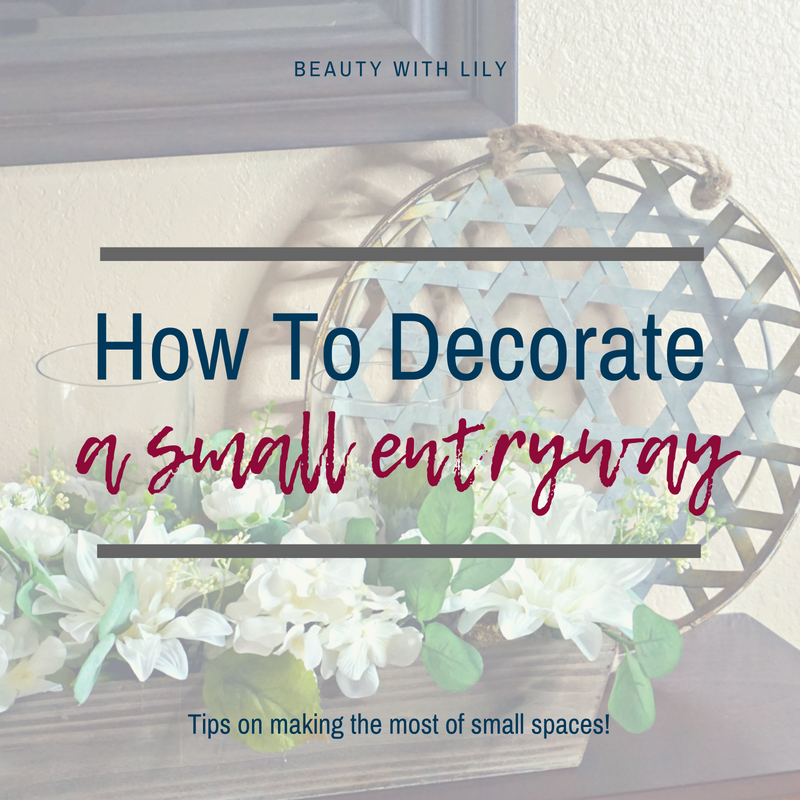 This post may contain affiliate links. Meaning that any clicks/purchases may result in a small commission to keeping Beauty With Lily running at no additional cost to you. 
Hi friends!! Today's post is a bit different, as I am sharing a bit of my home with y'all. We recently moved and I've been decorating and pretty much starting over with all of our decor. One of our challenges is that our space is not huge, so I've had to be smart with what I am using. I hope you find some inspiration in this post. Also, if you are a fellow West Texas lady, you're in luck — the items I purchased can only be found at the Lubbock location! 
How To Decorate A Small Entryway 
Choose Functionality Over Trends
When deciding what to place in your small space, think about functionality first and foremost — especially if you are needing extra storage space or a catch-all place. While trendier pieces might be something that you lean towards more, think about functionality and classic pieces that will last you years!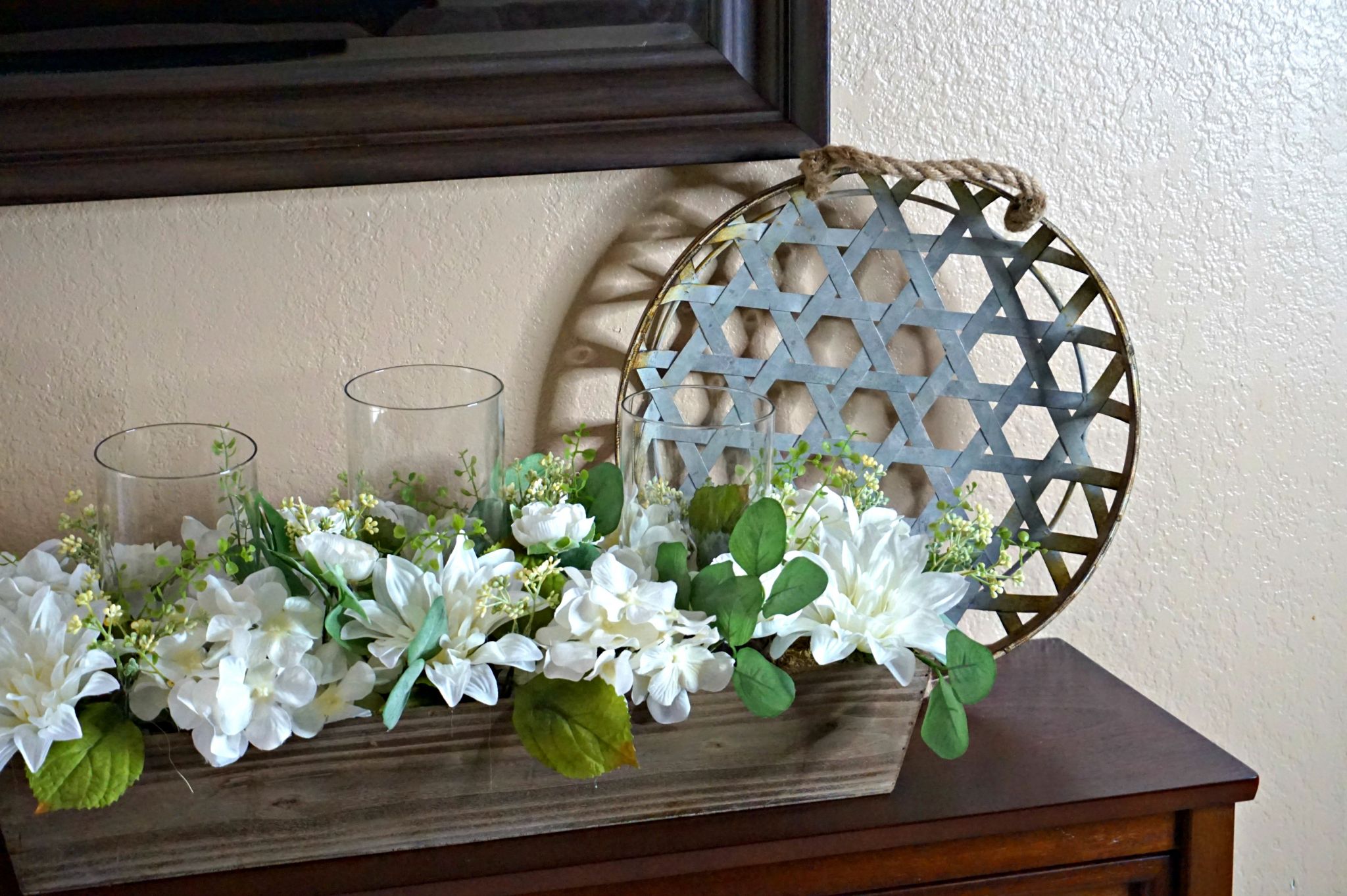 Add Interest With Accessories
Everyone has different styles, but I wanted something neutral and a good filler for the table. If I were to leave it pretty empty, I know my husband would just fill it up with his "pocket-junk!" The metal tray with rope handles was a Bed Bath & Beyond find, for a steal! I love that it gives our space a rustic feel, without it being too much.
Be Smart With Your Space
Since our space is small, we decided to go with a mirror above our table, instead of wall art. A mirror instantly makes a space feel bigger and adds more light as well. Which is what we were looking for. We found this mirror at Bed Bath & Beyond for $20!! It was priced at $25 but of course I used a coupon. It's super heavy, sturdy and amazing quality. I found this mirror in the section of BB&B that's in the middle of the store, when you first walk in. I was told most of their pieces there are for a limited time, so when it sells out, it's gone for good. So if you see something you like, don't hesitate!
Speaking of Bed Bath & Beyond, they have SO much to offer — I had a hard time picking a mirror, they have full-length mirrors, small, circle, you name it….they probably have it. And they have also added a floral section, along with wreaths!
You Might Also Like // Home Decor Inspiration From The #NSALE
For my small porch, I bought this doormat from Bed Bath & Beyond — they have different styles and you can even have it personalized! I hope you enjoyed this post and found it helpful. I'd like to incorporate a few more home decor posts, so your feedback is appreciated. And don't forget to shop your local Bed Bath & Beyond and send me your picks over on Instagram! 
Do you have a small entryway? What is your decorating style? 
Enjoyed this post? Then pin the image below!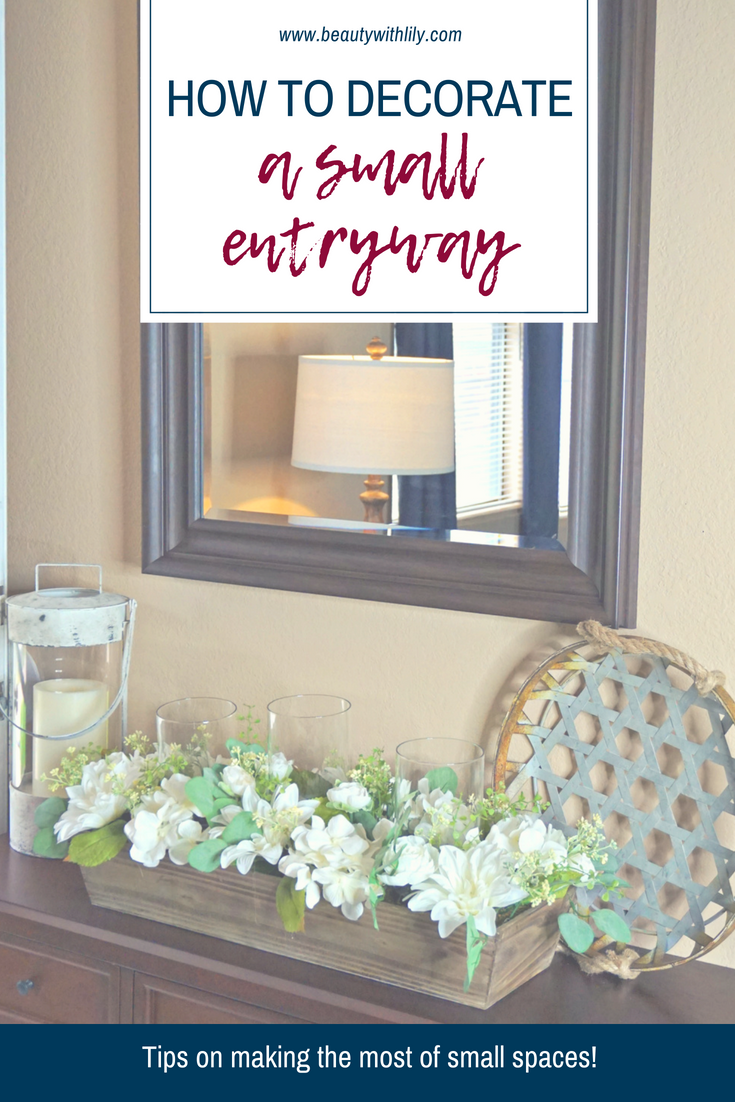 12