These tips will help you learn more about makeup, and teach you a few makeup mistakes to stop making now — to help prevent early aging and wrong application. 
This post may contain affiliate links. Meaning that any clicks/purchases may result in a small commission to keeping Beauty With Lily running at no additional cost to you. 
Happy #MakeupMonday friends!! As I sat and planned content for the month of July, I noticed that I had yet to share a post about mistakes to avoid when it came to makeup. Something in the back of my mind kept telling me I had already shared something similar…but I could not find anything like it, so here we are!
Makeup Mistakes To Stop Making Now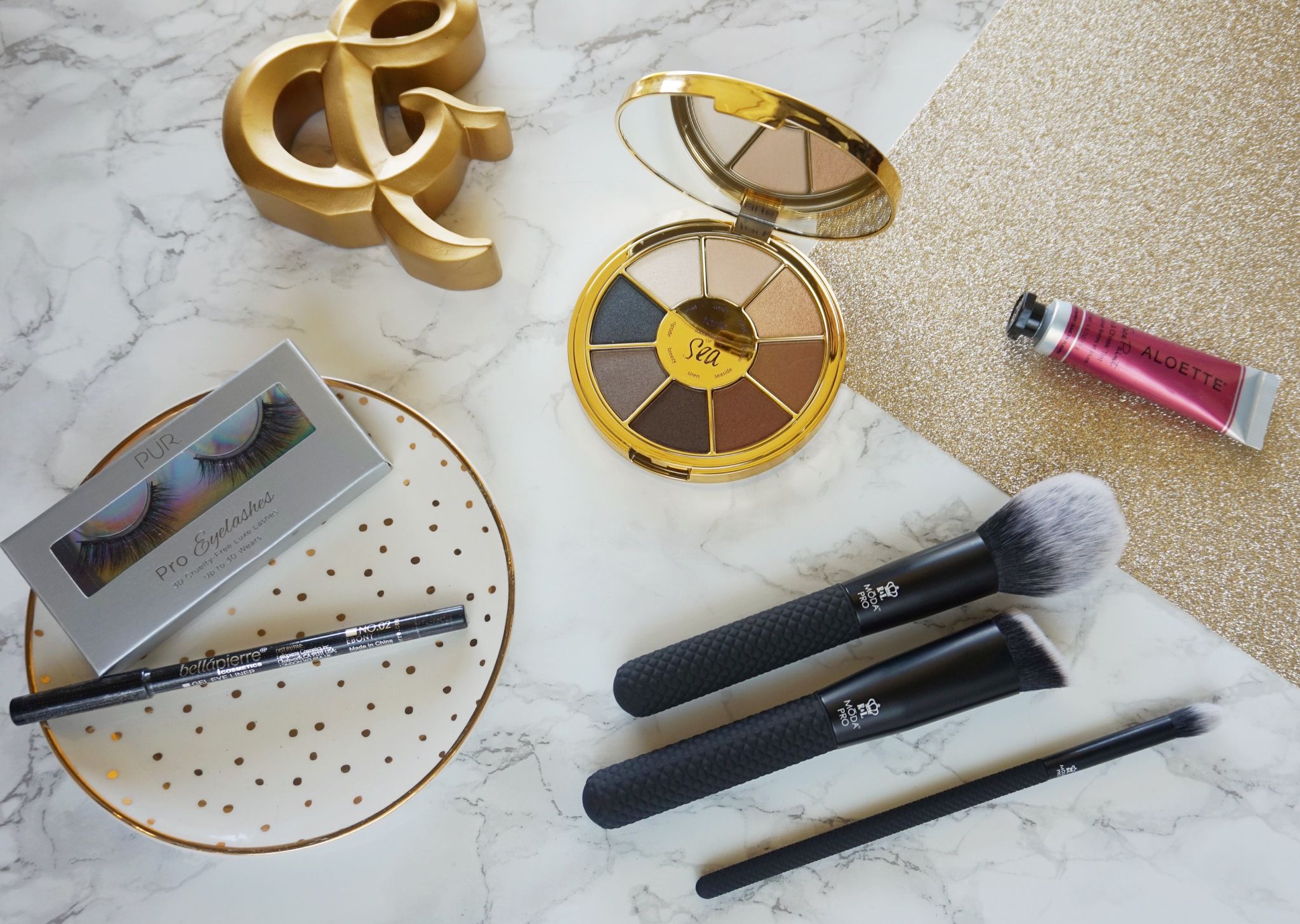 Not Cleaning Your Makeup Tools
We've all been guilty of this — I am one of the biggest offenders! But it's something that just has to be done, kind of like cleaning your home, your brushes need some cleaning too. Try to carve out about an hour or so every 2 weeks to clean your tools. Not only are you prone to breaking out, due to the bacteria, but your makeup application is also affected (colors blend together because of the overload of pigment.)

TIP: Try to make it fun — watch your favorite Netflix show while washing your brushes, or schedule to do it over Facetime with your BFF and have some girl chat!
Not Having The Right Tools
Speaking of tools, you may not have the right tools for makeup application. Ditch the sponge-tip applicators and purchase a set of good eye brushes — you don't need to spend a fortune, you can get a good set at Target or most drugstores!
Matching Foundation To The Back Of Your Hand
I see so many girls do this at drugstores (which they shouldn't even be opening bottles anyway!) Often times our hands and faces aren't the same color, especially if you self-tan. For the perfect match, try foundation on your jawline.
Skipping Primer
There are SO many primers out there for various skin types…find one that works for your skin and foundation and use it. They help your makeup last longer, keep oil at bay, smooth out pores and fine lines and even give you a glowing look! Same goes for eye primers!
Applying Concealer Wrong
Since makeup videos on YouTube are so big now, I doubt there are tons of people applying concealer wrong but in case you aren't applying it in an upside down triangle, you might want to start doing so no. This gives a more brightening look and looks more natural — instead of just having a harsh, bright half-moon around your under eye.

TIP: Check out this post on all of my concealer tips and tricks, along with a color-correcting info-graphic!
Wearing Waterproof Mascara EVERY Day
Unless you are a swimmer or sweat heavily, you should forgo waterproof mascara EVERY day. It is very drying on the lashes and since these mascaras are tough to remove, you're move likely to tug harder around your eyes. Which can cause early aging and lash loss!
Not Moisturizing
Even if you are the oiliest gal you know, moisturize! Sometimes your skin produces MORE oil because of the lack of moisture. Find a moisturizer that works for your skin type and never skip it.
You Might Also Like // Summer Beauty Tips & Tricks
Looking to amp up your beauty game? Then you should totally avoid these common makeup mistakes! Click To Tweet
I hope you found this post helpful! I know I am still guilty of a few of these things (like not washing my brushes regularly) but it's something that I am working on. And that's what this post is all about, helping you make those steps too.
Are you guilty of any of these mistakes? What's one tip you swear by?
Found this post helpful? Then pin the image below!
1