It's that time of the year again — time to start prepping for back to school! Add these items to your list and complete your back to school makeup kit!
This post may contain affiliate links. Meaning that any clicks/purchases may result in a small commission to keeping Beauty With Lily running at no additional cost to you. 
Summer break went by so quickly! Most schools are either already back in session, or gearing up to start back up soon. Back to school shopping is always a bit stressful but fun — one thing you can't forget to shop for is beauty items! The kits below are perfect for all students and even teachers, or moms on the go!  
Natural Back To School Makeup Kit  
If you're a minimalist and want something simple and fast, something like the products above will be your best bet.  A good medium coverage BB cream, that also provides SPF is essential. All of these products are meant to enhance features, while still looking natural. 

Drugstore Back To School Makeup Kit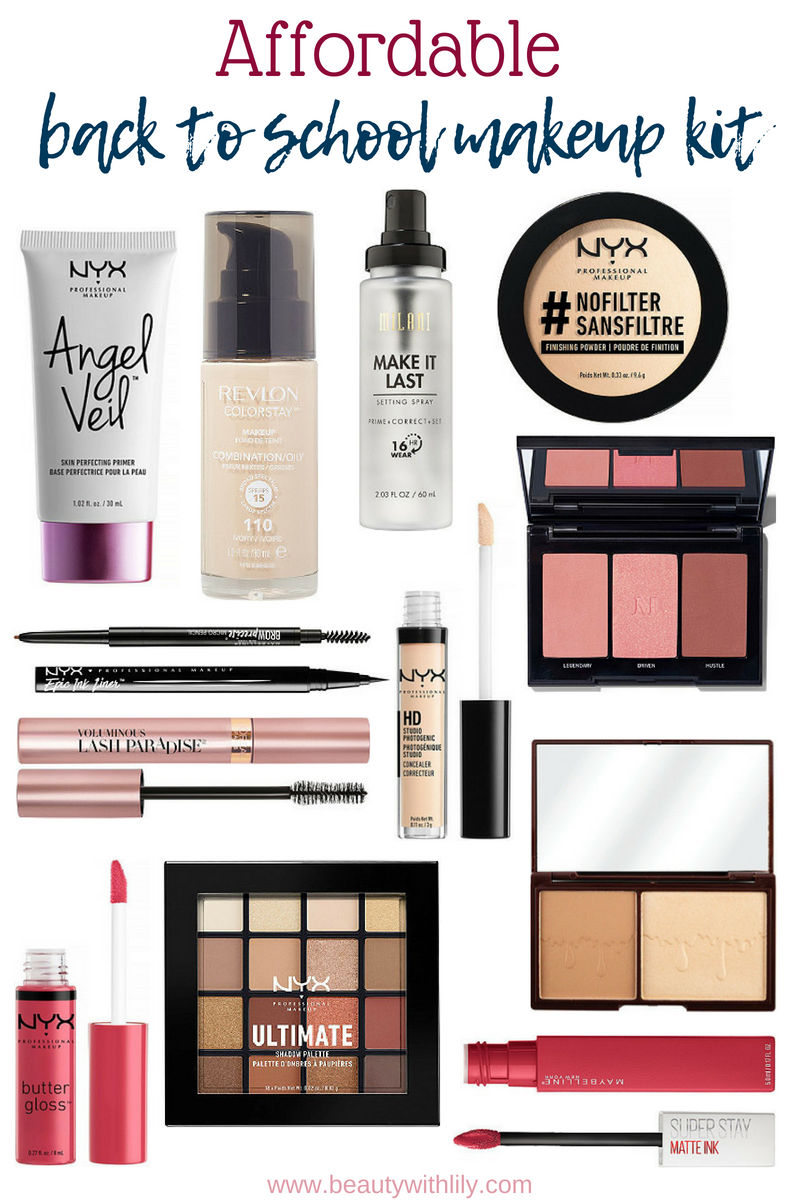 For all of you beauty mavens that don't mind spending a bit more time on makeup each morning, these might just be the products for you. All of these are found at most drugstores, and others on Ulta's website — and they have drugstore pricing! And remember, just because it's a drugstore product, it doesn't mean it's no good. A ton of drugstore makeup brands are amazing quality, and totally worth trying.
Shop This Kit

You Might Also Like // 5 Toiletries To Try Now
I hope that you found this post helpful, even if you aren't going back to school. These products are all wonderful for anyone and totally worth a try.
What does your 'get-out-the-door' routine look like?
12