Looking for the perfect summer to fall transition outfits? These chambray shirt outfit ideas are great for casual and even glam gals! 
This post may contain affiliate links. Meaning that any clicks/purchases may result in a small commission to keeping Beauty With Lily running at no additional cost to you. 
Hi friends! It's been awhile since I've shared a post to my From Pinterest To Your Closet series. All of these outfits are taken straight from Pinterest and usually don't link to where the items are from. All of these outfit ideas are great to transition you from summer into fall. As always, I'm linking items that are similar in both straight and plus sizes.
Disclaimer: I'm sure the ladies pictured below have a gorgeous Instagram feed and/or blog somewhere out in the internet linking to what they are wearing exactly, but these pins did not lead to them. Until we find them, I'm here to try my best to recreate these outfits for y'all. Feel free to let me know down below if you know them. I'd love to link and give them credit.
Chambray Shirt Outfit Ideas
This outfit is super casual, yet chic. Since she isn't wearing accessories, I thought this cute Tory Burch wrap would be a nice touch. I also couldn't tell what her bag looked like, but I found this adorable satchel, that comes in several colors, that I thought would go with this outfit nicely. 
Shop This Outfit In Straight & Plus Sizes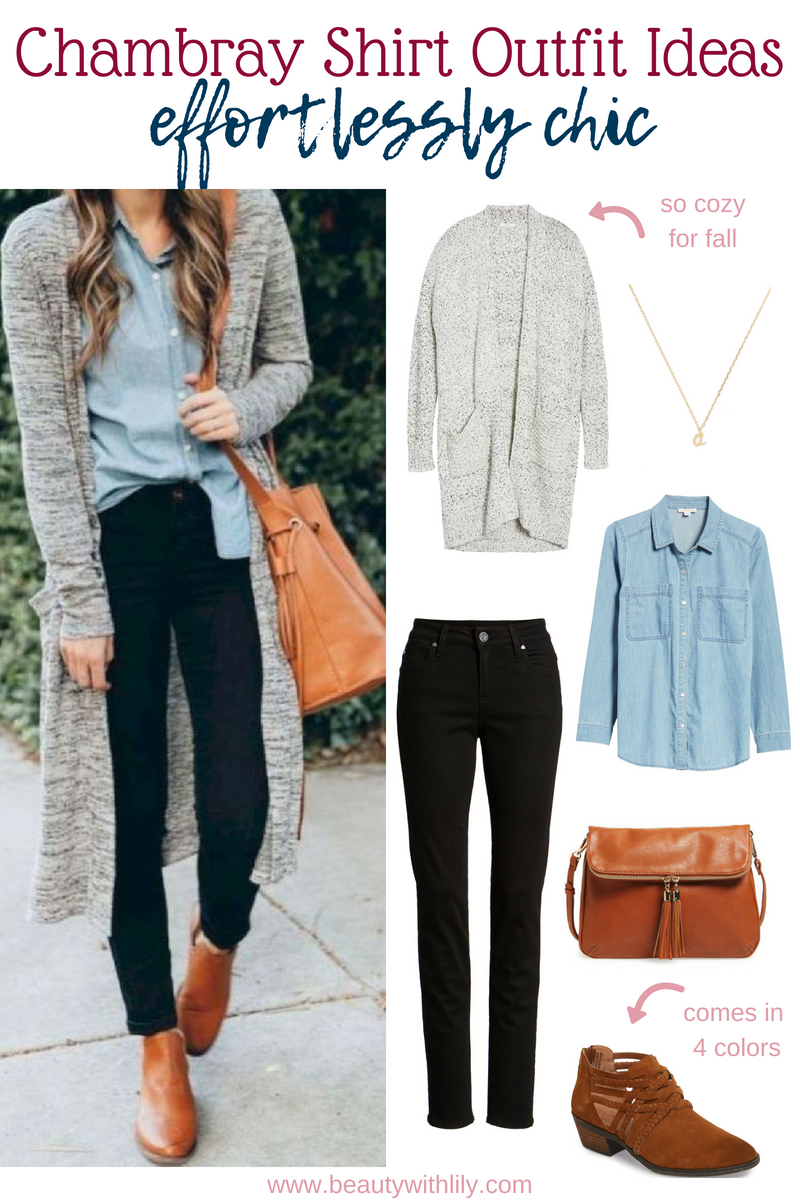 This next outfit screams fall to me! The long cardi and the cognac touches are perfect for cooler weather. I could not find similar shoes, but I thought these braided booties were adorable and a small dainty necklace would be the perfect accessory. 
Shop 
This Outfit In Straight & Plus Sizes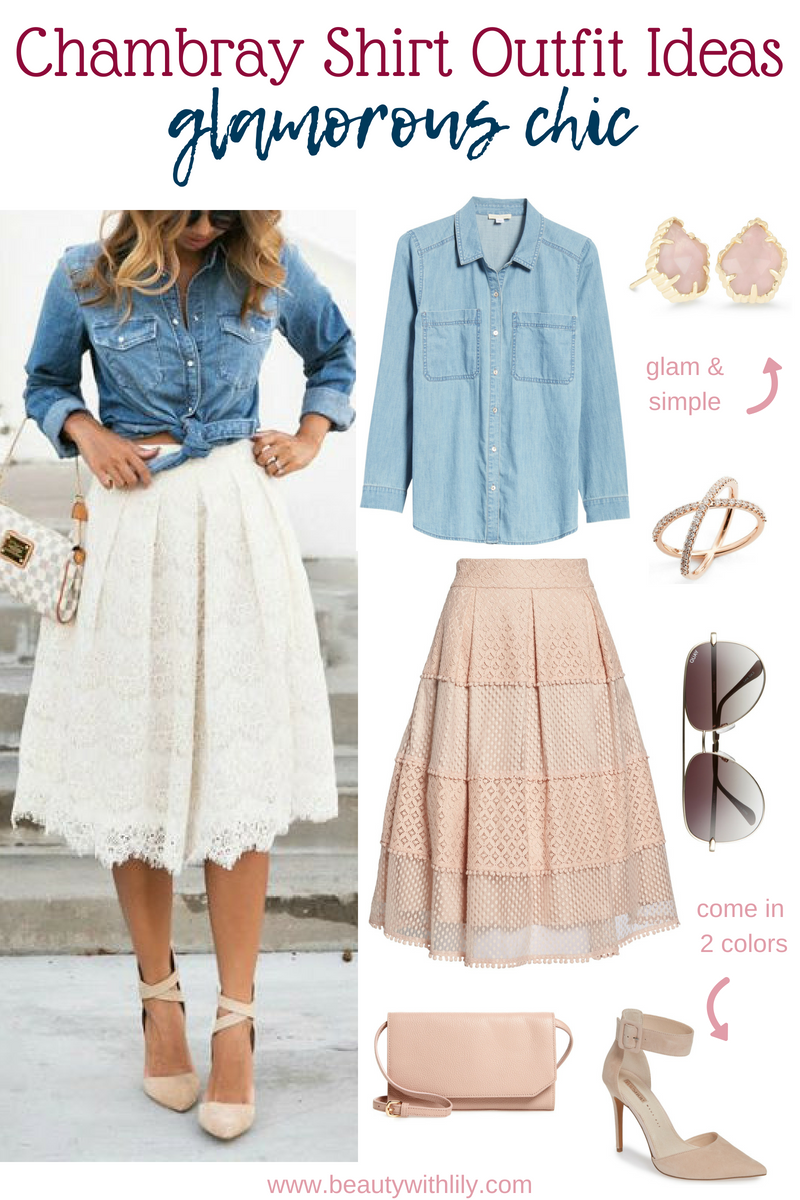 This next outfit is so feminine and glam! My recreation is a bit more on the blush side, versus nude, but I couldn't resist adding this gorgeous skirt and these ankle strap heels. Adding rose gold jewelry, like this ring and these glam earrings would really complete this outfit. 
Shop 
This Outfit In Straight & Plus Sizes

Needing some style inspiration to help transition you into fall? Check out these chambray outfit ideas -- perfect for the office, parties, or just because!
Click To Tweet
You Might Also Like // New At Nordstrom
I've it said a million times — these posts take forever to put together, hence why I don't do them as often, but they happen to be some of my most popular posts. So I don't see myself stopping them anytime soon. I hope y'all found this helpful, if so, please share it. 
Which outfit is your favorite? Are you a fan of chambray shirts?
33