Are you stuck in a routine that isn't helping you have a better week ahead? These tips will show you just how to have a better week, be more productive and still have time for yourself.
This post may contain affiliate links. Meaning that any clicks/purchases may result in a small commission to keeping Beauty With Lily running at no additional cost to you. 
How do you tend to spend your Sunday's? I used to relax and get nothing done — it was my day to do absolutely nothing. But that caused for a hectic week. Why? Because I left everything for last minute! I was rushing home and trying to figure out what I was going to make for dinner all while throwing in a load of laundry and cleaning. Crazy, right!? Nobody wants that. There is nothing better than going into a new week with a plan! 
How To Have A Better Week  
Adding in a few things to your routine can truly help you have a better week. The following are habits to start adding into your Sunday routine, once you do, you'll be so prepared to tackle the week ahead. So if you want to have a better week, start implementing some of my favorite Sunday habits into your life.
Write A Weekly To-Do List
Don't worry about prioritizing the things you have to get done during the week, just jot them down. This will help give you a clear vision and prepare you for what your week will look like. Once you've gotten them all down, you can begin prioritizing them and break them down by day in your planner.
Put That Planner To Use
I like to plan my week out on Sundays. Sometimes things change, new things have to be fit in, but at least you have an idea of what your week is going to look like by having it all on paper. My favorite planner at the moment is the Erin Condren planner, but there are tons of planners that you can find that are under $25! Trust me, you'll thank yourself for having everything written down in one place.
Related: How Using A Planner Helped My Blog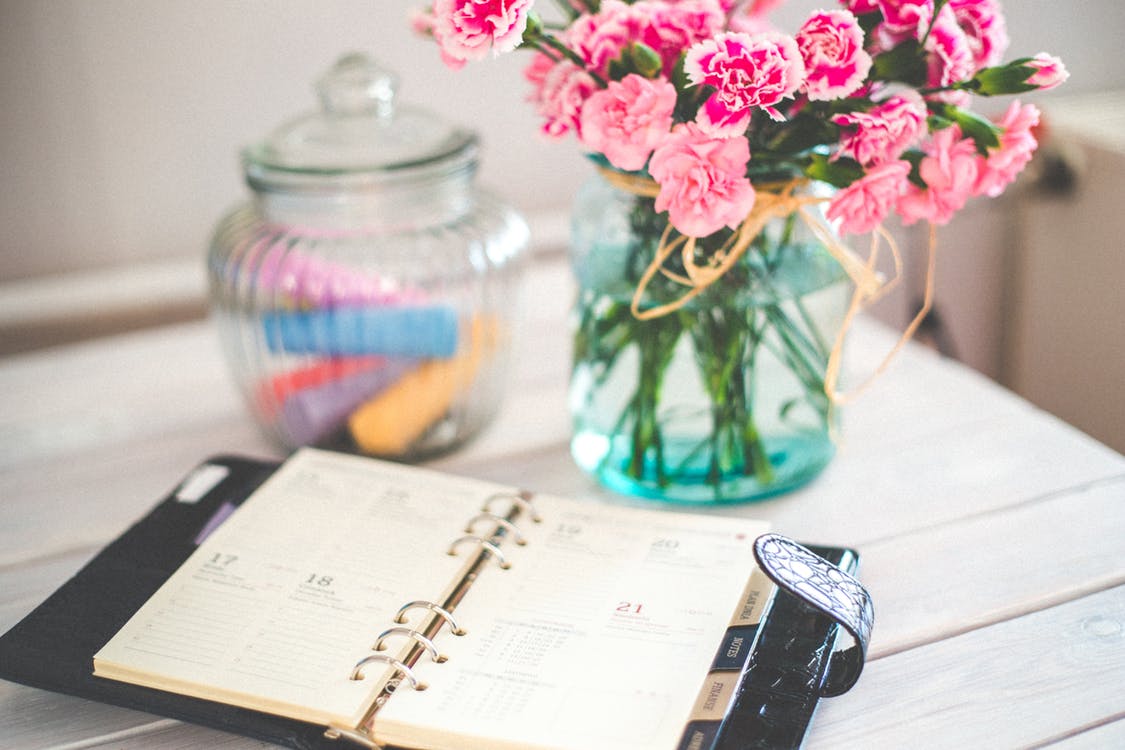 Clean Your Home
You don't have to deep clean, just give it a good tidy and put everything back in it's place. This will not only help set the mood for the week, it will also help you with less cleaning. If you aren't someone that cleans up during the week, you could easily add in some habits that will help you keep a clean home at all times.
Meal Plan & Grocery Shop
If you don't already meal plan, now is a great time to start. In order to have a good meal plan, you must clean out your fridge, take inventory of what you have, and prep any food you have to for the week (like lunches, etc.) Before you even begin meal planning, clean out your fridge — write down what you have and get rid of expired items. Once you've finished, begin meal planning and make sure to use products that you just took inventory of, and head out to the grocery store with your list! Your future self will thank you when you get home and know exactly what you are going to cook and you know that you have everything you need for the meal.
Related: Tips To Get You Organized & Be More Productive
Plan Your Outfits
Check the weekly forecast and plan your outfits! No more standing in front of your closet pondering about what you are going to wear for minutes on end. No more running around looking for a clean tank or digging through the clean laundry looking for socks. You can spend that extra time sleeping and not feel guilty about it. So have all of your laundry done and put away.
Schedule In Some Self-Care
It's so important to fit in some "me-time" or self-care. We must take care of ourselves in order to take care of others. So fit in some time during the week to pamper yourself, do something you like or just relax. And actually do it! If one dedicated time a week is too much or not enough, practice small ways of self-care daily.
Related: The Importance Of Self-Care
Prep Your Work Bag
Pack your work/school bag on Sunday night. There's no need to rush around in the morning trying to find your keys, etc. Have it all organized, pack everything you need and set it by the door so you can grab it and go.
Go To Bed Early
Unwind and get ready for bed early. Try to avoid electronics after 9pm, read a book instead and maybe diffuse some essential oils to help relax you. It's so important to have a good night's rest in order to tackle the week ahead.
You Might Also Like // Best Girl Boss Quotes
Are you stuck in a routine that isn't helping you have a better week ahead? These tips will show you just how to have a better week and be more productive. Click To Tweet
I hope these Sunday habits help you feel a little less stressed about a new week and help you have a better week. Next Sunday, start implementing some of these habits and see how they help you during the week. Thanks for stopping by!
How do you spend your Sunday's? Do you like to prep for the week?
Enjoyed this post? Feel free to pin this post and share it with your friends/family. It's greatly appreciated!
0