That time of the year is almost here…all of the online shopping deals! If you are needing some help, check out this Cyber Monday Shopping guide!
Thank you adidas for sponsoring today's post. As always, all thoughts and opinions are solely mine.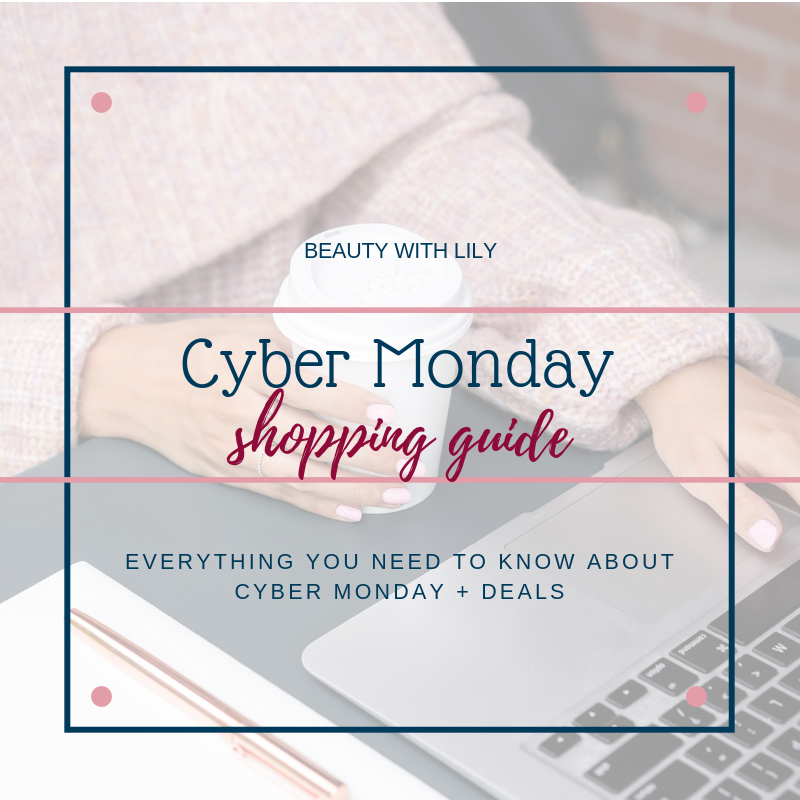 This post may contain affiliate links. Meaning that any clicks/purchases may result in a small commission to keeping Beauty With Lily running at no additional cost to you. 
You're probably thinking, it's too soon to be thinking, yet along talking about Black Friday and Cyber Monday. Well my friend, it's always better to be prepared! And they will be here before you know it. That's why I put together this Cyber Monday Shopping Guide!  
Cyber Monday Shopping Guide
Prep Before The Big Day 
If you are getting your Christmas shopping done, have a list of who you are gifting and what you will be purchasing for them. Also keep in mind of any more expensive items you are going to purchase, like appliances, mattresses, or furniture. Another thing to keep in mind, check and see if a certain retailer requires you to make an account before checking out, before the big day. If so, start creating accounts now. 
Have A List Of Needs and Wants 
After you've gotten your prep work, it's time to make 2 lists. A lists of the things you need and a list of the things you would like to get, but don't need. This will help prevent any unnecessary impulse buys.
Protect Yourself
Online shopping has become so common, that we may tend to forget the risks that come with the internet. Make sure your anti-virus is up to date, or purchase one if you need to, and if possible, checkout using PayPal.
Read The Fine Print
Many retailers have different items, at different times of the day, for a great deal. So make sure you check that out and set your alarm for things you'll be needing.
Stock Up On Essentials
Don't forget about yourself! While this is usually the time of year we shop for others, don't skip over deals that will save you some money in the long-run. If athleisure is your go-to, make sure you visit your favorite retailers and check out what deals they will be having. I love athleisure, and it can be kinda pricey, and it's actually one of the trends that I don't buy a lot of. So this year, I'll be adding that to my list. Especially since I've been loving the hoodies from adidas, along with their sneakers! Perfect for a day of running errands, taking blog photos or just staying in and watching football!
Below are a few of the Black Friday Deals adidas will be having!
Fleece- 50% off
Graphic Tees- 50% off
Slides- 30% off
Tracksuits- 50% off
All Sport Accessories- 30% off
Training Tees- 50% off
Select Women's Orginials Footwear & Apparel- 30% off
Select Men's Originals Footwear- 30%
Tennis Apparel- 50% off
Basketball Apparel- 50% off
Running Apparel 30% off
You Might Also Like // 5 Tips For Shopping Sales
Black Friday & Cyber Monday will be here before you know it. Check out these tips to help prep you for the big day!
Click To Tweet
I'll be adding Cyber Monday deals to this post once they start rolling them out, so make sure to bookmark this post for reference.
Are you a Black Friday or Cyber Monday shopper? How do you prep?
Enjoyed this post? Feel free to pin this post and share it with your friends/family. It's greatly appreciated!
0