Mauve is a shade that can go with all skin tones, play around with your makeup and create a simple mauve makeup look like this one. 
This post may contain affiliate links. Meaning that any clicks/purchases may result in a small commission to keeping Beauty With Lily running at no additional cost to you. 
Happy Beauty Mix Friday, friends! Today's post is all about the mauve look, one of my favorite makeup shades. I will say that these pictures did not turn out that well, I think my settings may have been off, because the eyeshadow looks brown-ish and muddy. In person it did not look like that. 
Please don't forget to visit the other girls — they are incredible and we each have different styles. I'm sure you will find some great inspiration from them! Jasmine from Jasmine Maria, Ashleigh from Ashleigh Rose, Kelsie from Kelsie Kristine and Lisette from Lala Lisette.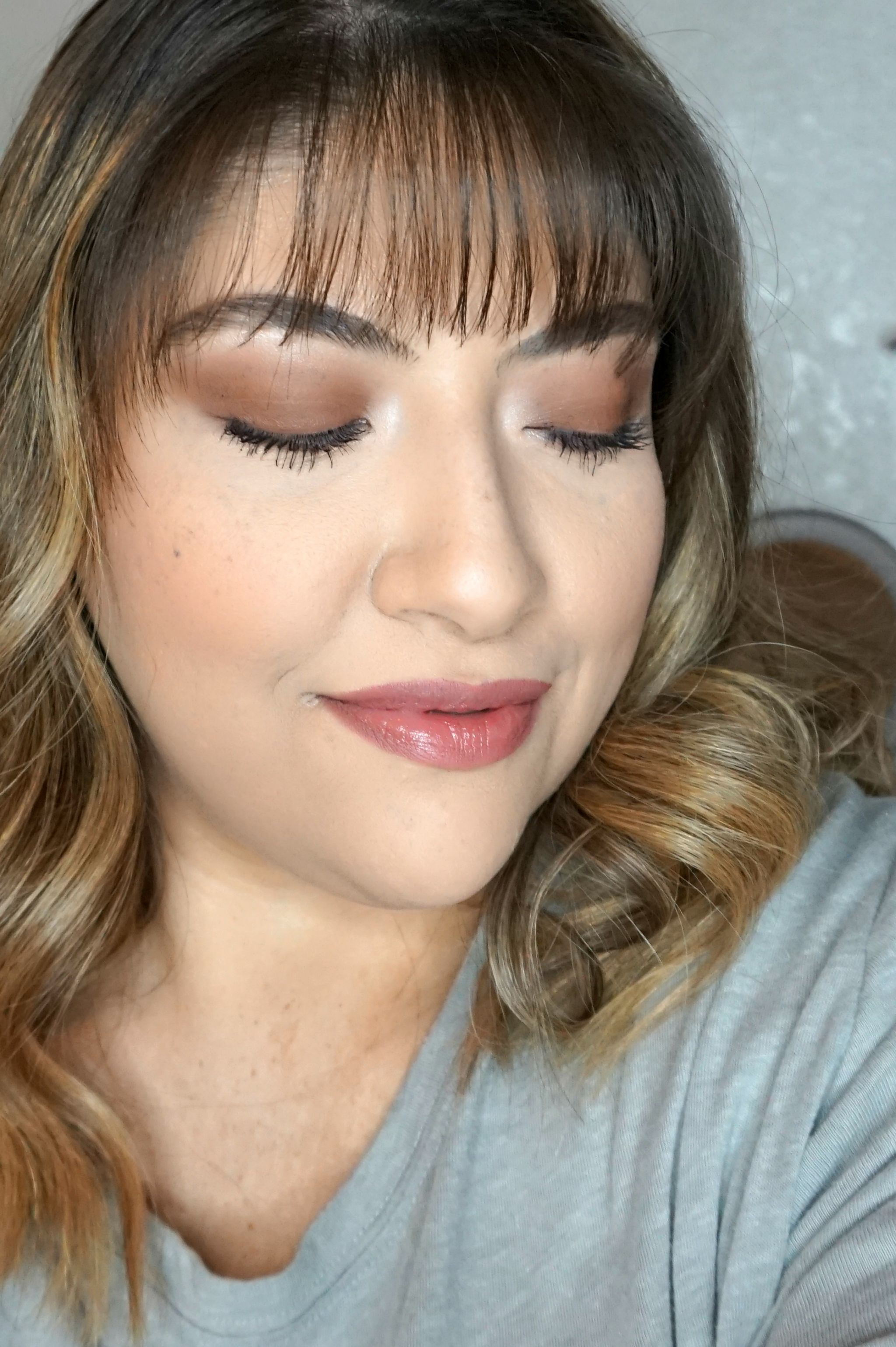 Mauve Makeup Look
I'm NOT happy with how these pictures turned out — the eyeshadow colors do not look anything like what they looked like in person and it looks like one muddy mess. But I did not notice that until I sat down to edit and insert them into this post — which was too late! Anyway, mauve is one of my favorite colors, it just looks so good on everyone. 
Face Products
Eye Products 
Lip Products

Don't forget to check out the other ladies looks!
Jasmine's Look | Ashleigh's Look | Kelsie's Look | Lisette's Look
Thanks for stopping by! I know this look isn't one of my best, at least by these pictures, but I appreciate y'all visiting BWL!
You Might Also Like // Olive Eye Look
Are you into the color mauve?
Liked this post? Then pin the image below!
1