Looking for different ways to incorporate plum into a makeup look? Check out this plum makeup look — perfect for anytime of the year. 
This post may contain affiliate links. Meaning that any clicks/purchases may result in a small commission to keeping Beauty With Lily running at no additional cost to you. 
Happy Friday sweet friends! It's been one of those weeks around here, so I'm definitely looking forward to the weekend. But first off, I'm sharing a plum makeup look that I think is great all year round, especially for a night out. Let's get into it.
Please don't forget to visit the other girls — they are incredible and we each have different styles. I'm sure you will find some great inspiration from them! Jasmine from Jasmine Maria, Ashleigh from Ashleigh Rose, Kelsie from Kelsie Kristine and Lisette from Lala Lisette.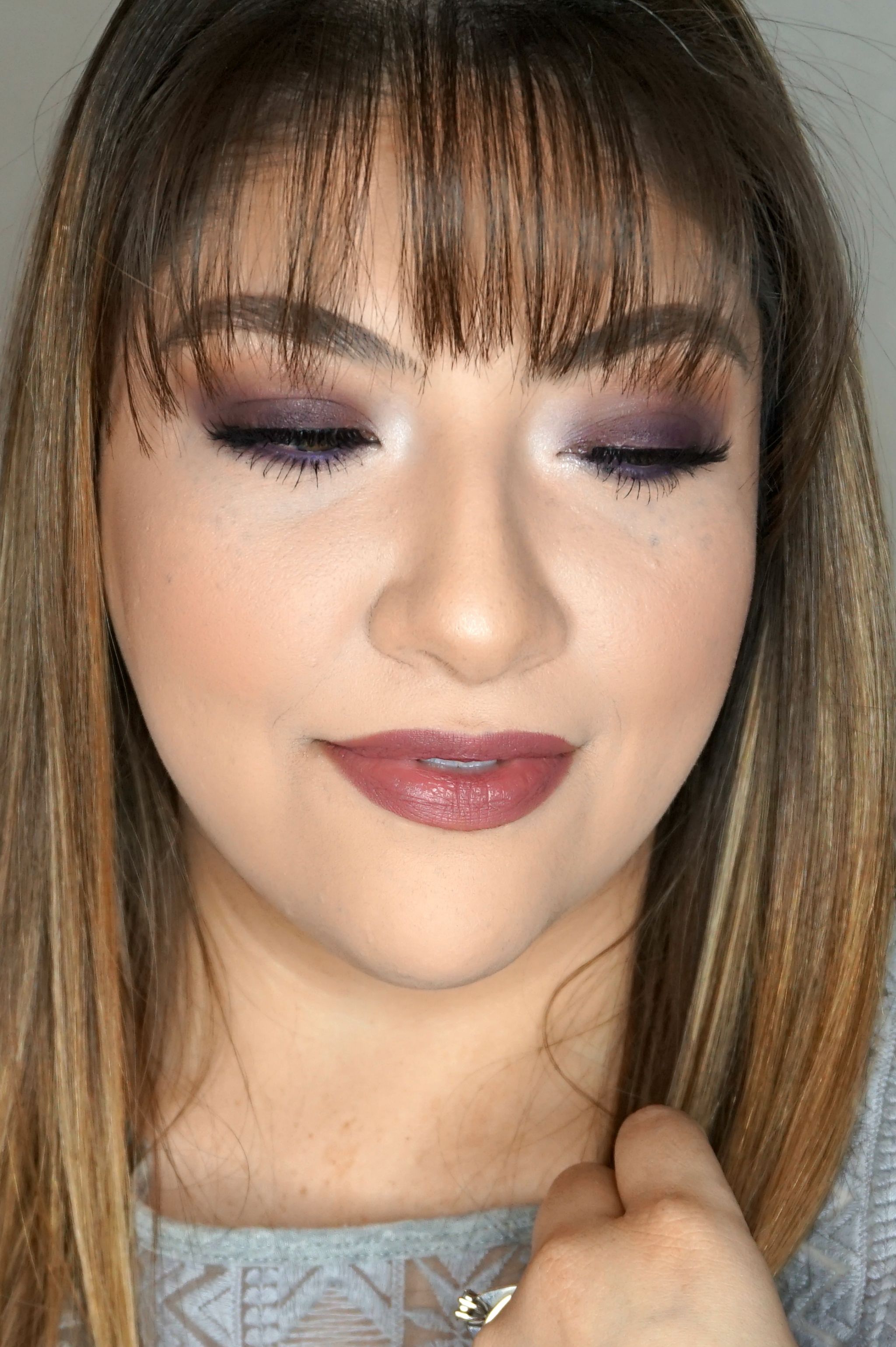 Plum Makeup Look
When I reached for the palette I used, I didn't realize that it was discontinued, what kind of blogger am I?!? But there are plenty of palettes out there with gorgeous plum shades like this one and this one, that can be used as well.
Face Products
Eye Products 
Lip Products

Don't forget to check out the other ladies looks!
Jasmine's Look | Kelsie's Look | Lisette's Look

Hopefully this makeup look gave you some inspiration and perhaps you give it a try — makeup is all about having fun and trying new things!
You Might Also Like // Easy Glam Makeup
Are you a fan of wearing plum shades?
Liked this post? Then pin the image below!
0