Warmer weather is nearing and not only does our wardrobe change, but most of the time, so do our lip colors. This Spring lip color is a must try!
This post may contain affiliate links. Meaning that any clicks/purchases may result in a small commission to keeping Beauty With Lily running at no additional cost to you. 
Hi friends!! Today's blog post is in collaboration with my sweet and gorgeous blogger friend, Maddy from Maddy Gutierrez. She's a wife, mom and body positivity advocate. We came across each on Instagram, go give her a follow, and I'm obsessed with her style and stories! We thought it would be fun to share our go-to lip colors for Spring-time, so make sure you head on over to her blog post, here and check out her picks! 
Spring Lip Color
I dug around my bag and pulled out the lip products I've been reaching for the most for the last couple of weeks. Lo and behold, they all look the SAME! You can tell I love me a good mauve lip color. Instead of pulling different shades out from my collection, I thought of sharing these anyway. They may be the same color, but they all have a different finish and formulation.
Starting off with a lip gloss, these Urban Decay Hi-Fi Shine lip glosses are some of my favorite at the moment. They are super shiny, not sticky and have a yummy vanilla-mint flavor. This shade, Backtalk, is not super pigmented but it gives just the right amount of color to your lips — making it perfect for everyday use. 
The next formula is described as a velvet liquid lipstick, meaning it is a soft satin matte finish that doesn't cake or dry out the lips. This shade, Berry Healthy in the Physicians Formula Healthy Lip Velvet Lipstick line, comes off a bit darker on the lips than what it looks like in the tube. What I really like about this line is that they are skincare-infused and they don't cake or feather.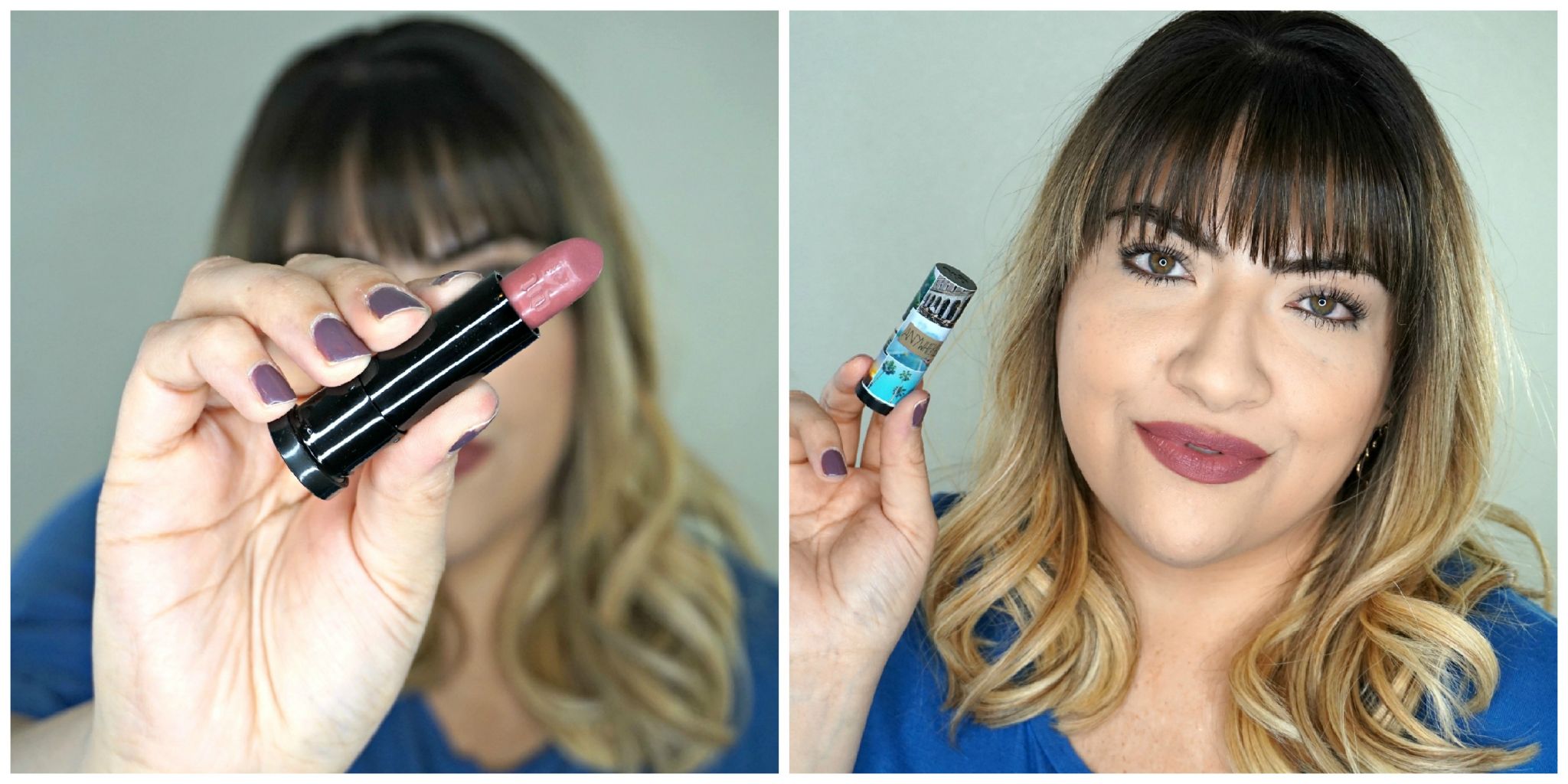 Moving on to a regular lipstick form, but in a comfort matte formula. This Urban Decay Vice Lipstick from their Born To Run collection in the shade 66, is a stunning color! I really enjoy this formula because like the previous lip color, this one is a comfortable matte and creamy. It does not dry out your lips, which is a huge plus!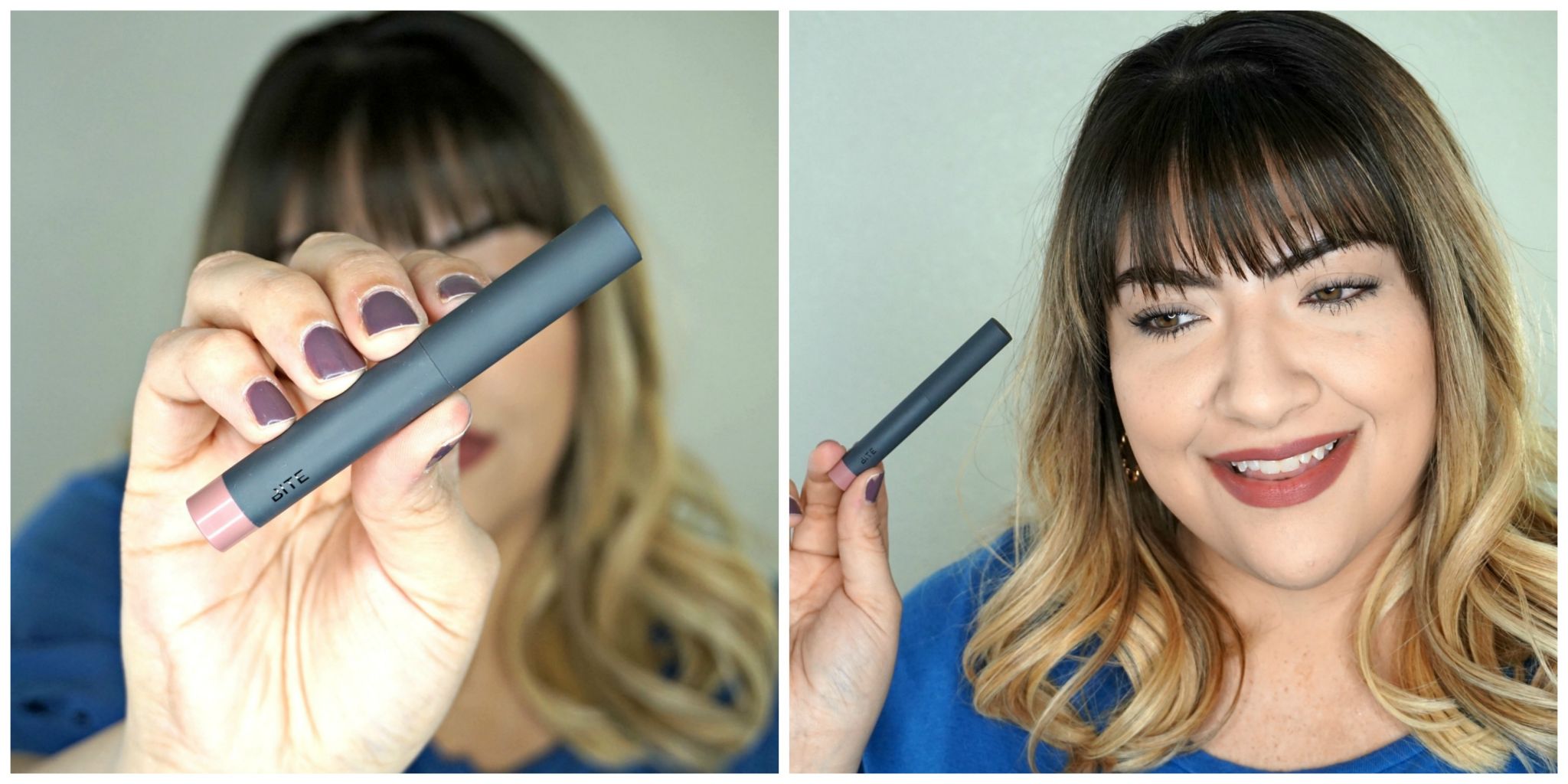 Now onto a lip crayon. The Bite Beauty Matte Lip Crayon in Glace is another shade that is good to wear on a daily basis. It's also a matte, but unlike the previous 2, this one is just a tad dry, making it a long-lasting product. 
Lastly, this Dose of Colors Liquid Lipstick in Stone is a true matte liquid lipstick. It's SUPER long-wearing, does not budge, won't feather but because of all that, it can be a bit drying but still comfortable. I highly recommend exfoliating and moisturizing your lips really well before applying any shades from this line. 
You Might Also Like // Travel Makeup Bag Essentials
---

---
Warmer weather is nearing and not only does our wardrobe change, but most of the time, so do our lip colors. This Spring lip color is a must try -- and I'm sharing 5 different formulations on the blog!
Click To Tweet
I hope you enjoyed this post and found some new lip products to try out. Don't forget to head on over to Maddy's post and show her some love!
Are you into mauve shades?
Enjoyed this post? Please share it on social media and pin this post! I truly appreciate your support!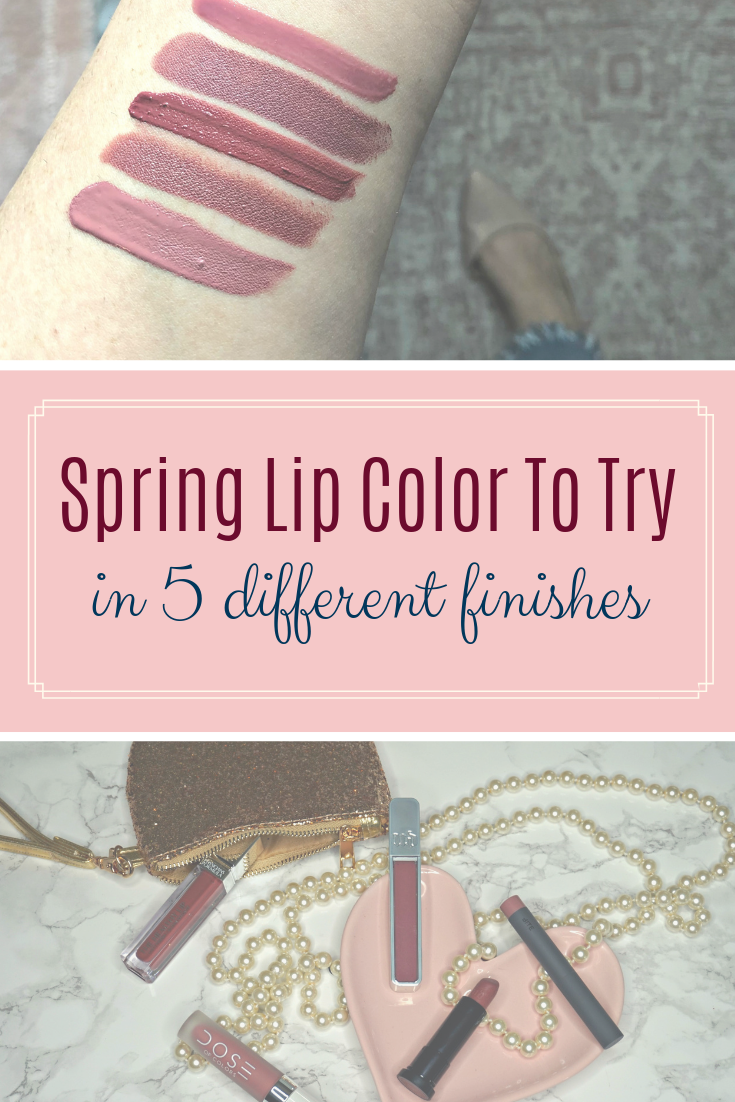 0