This shop has been compensated by Nature Box™. #ShopNatureBox #sponsored
Overwhelmed by the newest hair accessory trend? These hairstyles will show you how to rock hair accessories and how to keep your hair healthy and shiny! ​

Hi friends! In today's post, we are talking all about hair and fun hair accessories. I know they can be a bit overwhelming, perhaps a bit childish, but if styled the right way, you can fit right along with this trend. Let's get started! ​ 
How To Rock Hair Accessories
Begin by Taking Care of Your Hair //
It all starts with clean, shiny and healthy hair! As the seasons change, I like to change up my hair care routine too, so I recently gave the Nature Box™ 100% Cold Pressed Avocado Oil line a try. First of all, it smells like a dream…I think my husband secretly uses it too. I specifically chose the Avocado line due to its hair repair properties. I bleach my hair often and use hot tools, so I know I must take care of it. Nature Box™ 100% Cold Pressed Avocado Oil contains 100% Cold Pressed Avocado Oil which in turn deeply restores and repairs hair for a healthier look, renews dry hair AND provides protection from split-ends. It's a win-win! If this isn't something your hair needs, don't worry, Nature Box™ has five product lines that feature oils extracted from the heart of fruits and nuts by a process called cold pressing. Cold pressing oils involves exerting pressure, without using excessive heat, so that the natural oils are released from the ingredients. Cold pressing involves no chemicals and no hot processes and is neither refined nor processed. Nature Box™ products are made with 100% cold pressed oil from coconuts, avocados, apricots, almonds, and macadamia nuts. So, you are sure to find something that fits your needs. PS: I scored my Nature Box™ products at CVS – so convenient!​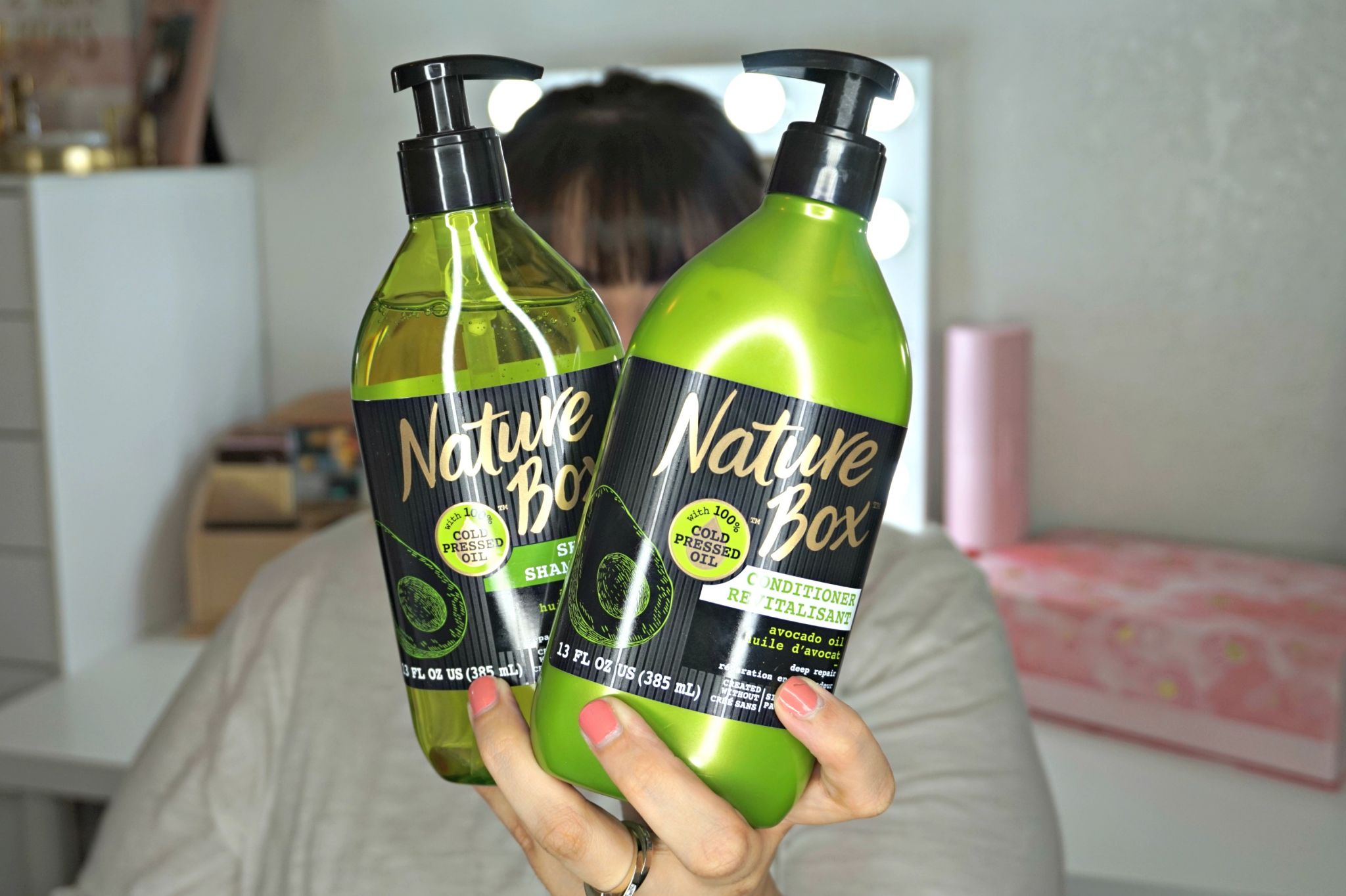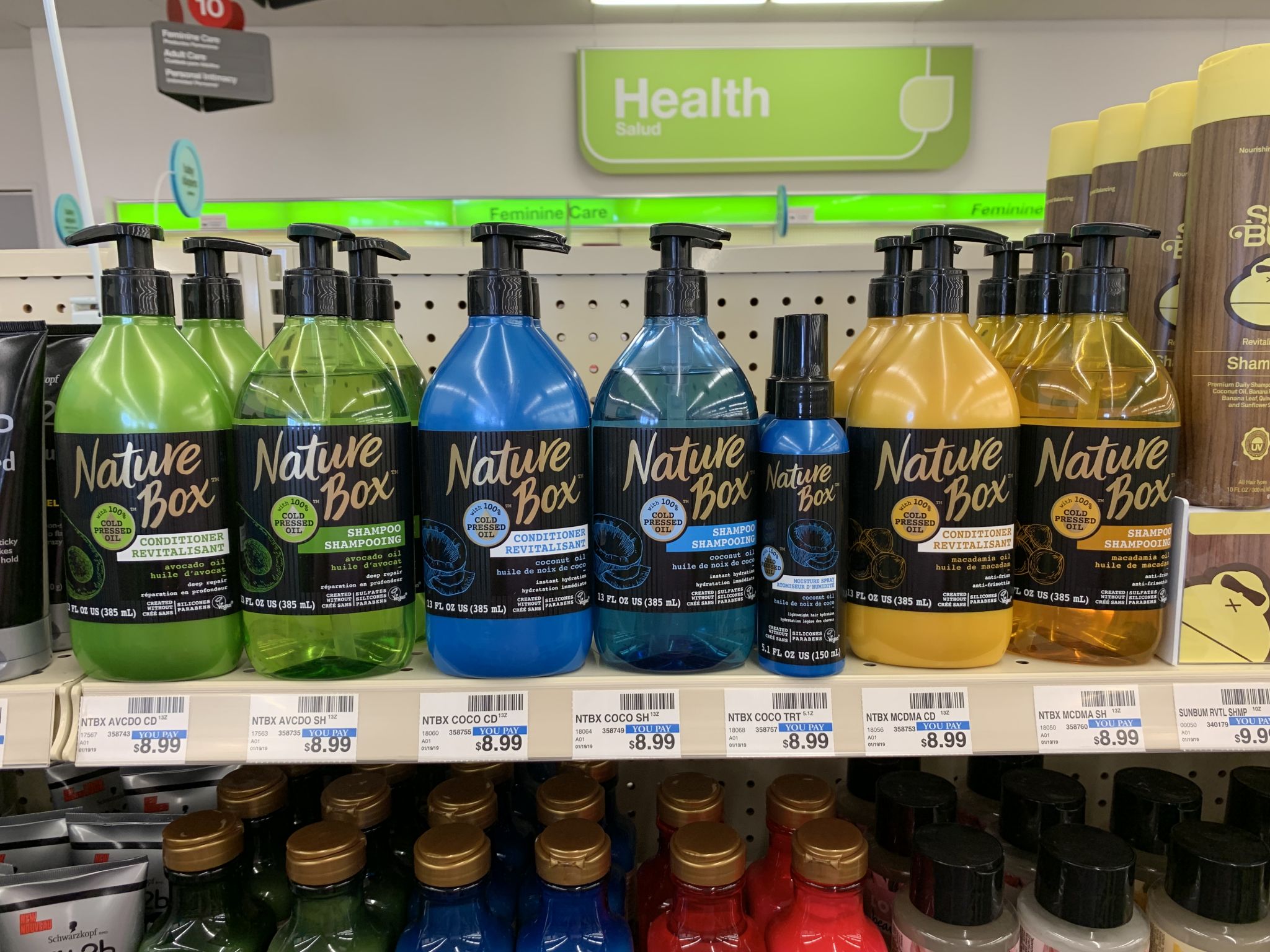 Throw on a Headband //
Throwing on a headband is a simple way to add a fun accessory to your hair (and spruce up any outfit)! Place it where it's most comfortable to you, just leave a few strands of hair out on the sides and you'll be good to go! I will say that headbands look best with curled hair…​
Top Knot with a Twist //
For second day hair, this fun top knot is perfect! Simply grab a small section of hair from the crown, roll it into a messy bun, pin it until it's secure and pop on a fun scrunchie. This one has a darling bow detail. 
Cute Low Ponytail //
For third day hair or for a fun event, this low ponytail is great. It's so fast to do too! Just loosely grab your hair into a low, side ponytail, secure it and add a fun bow-clip. The perfect way to spruce up a dull ponytail. ​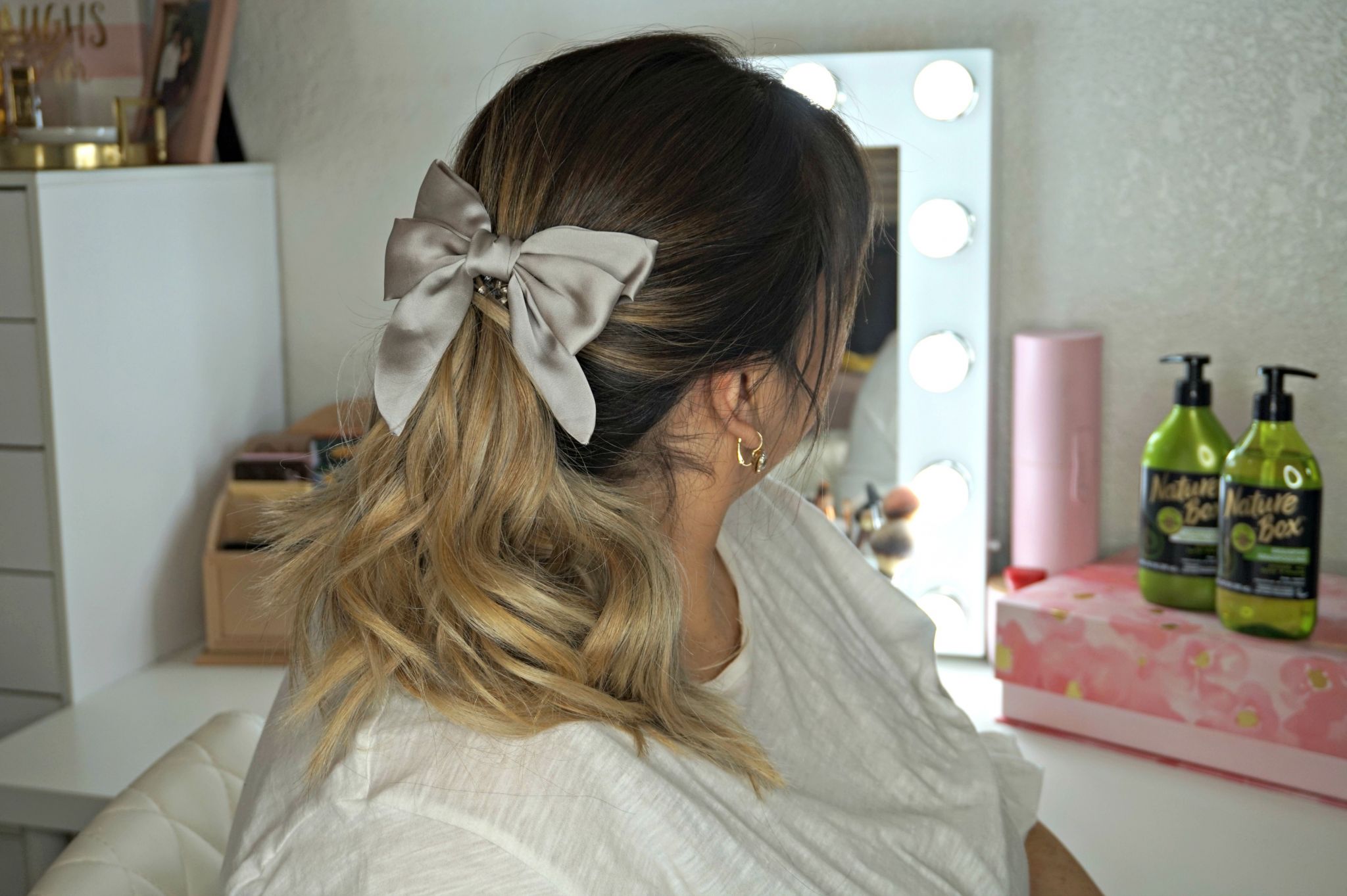 You Might Also Like // Simple, Everyday Makeup Look
So, have you given any of Nature Box™ products a try? If you're interested in giving them a try, definitely visit your local CVS and check out their entire line made from 100% cold pressed natural oils. ​
Which of these trends would you rock?
Enjoyed this post? Please share it on social media and pin this post! I truly appreciate your support!
1