It's that time of the year, SUMMER! It's hot, we need some down time and fun. Grab these summer essentials and get ready for a blast! 
This post may contain affiliate links. Meaning that any clicks/purchases may result in a small commission to keeping Beauty With Lily running at no additional cost to you. 
Hi friends! I hope you are ready for a lengthy post, because I'm sharing a few summer essentials! These are all things that you should be adding into your daily life. So let's jump right in!
Summer Essentials
With Summer in full swing, it's a good time to discuss a few products that are key during these scorching hot months. One being SPF! I preach it to everyone, but I'll be honest, I'm not the best when it comes to applying it. It's a step that I often forget. Shame on me.
The Heat Is On BabbleBoxx came with this sunscreen from Ozeaderma — it's an anti-aging, antioxidant, anti-pollution, natural sunscreen with 35 SPF. It's free of parabens, sulfates, synthetic perfumes, dyes, and petroleum by-products, it's mineral, non-chemical. Best of all, it's good for ALL skin types! If you'd like to try it, they are offering a special discount just for y'all!
Get 10% discount from website purchases until end of August 2019 with code: SUNNY
Since we are talking sun protection, we can't forget about our eyes! Zenni included their Ivory Breeze Sunglasses. They combine style and affordability with an advanced, curved lens design for luxurious shades, even with higher prescriptions. With Zenni eyewear, you can even add customized tint to the lenses of any of their sunglasses to create your own signature look and they are fingerprint resistant too!
Moving on to skincare. Something I'm a huge advocate for is always, always removing your makeup before bed. That's something I will do no matter how tired I am. I was so excited when I saw that the Colleen Rothschild Radiant Cleansing Balm was included. It's a cult favorite and one of their bestsellers! It's so easy to use too — can be used morning or night. Place balm in clean, dry hands then rub together to warm product. Apply to dry skin and massage all over face. Wet muslin cloth with hand-hot water and wring damp. Place over skin for a mini-facial, then use to wipe off balm. Follow with a splash of cool water to leave you glowing.
And it's packed with wonderful ingredients:
Moringa Oil – restores luminosity
LipexelTM – combats dehydration
Black Seed Oil – antioxidant protection
Aromatic Complex – calms & decongests
With continued daily use, skin becomes velvety smooth and more luminous.
Moving on to the Matcha Tea Treatment Toner, it will detoxify, protect, minimize the look for pores and absorb excess oil. Its antiseptic power helps fight bacteria to defend against future breakouts and minimize the appearance of redness. How to use: After cleansing, as the second step of your skincare routine, gently sweep over the face and neck with a cotton pad, avoiding the eye area. Use morning and night.
Key ingredients:
Matcha Tea – protects against free-radical damage
French Algae – absorbs excess oil
Prebiotic – helps balance microflora
Fermented Plankton – delivers essential hydration
And lastly, the Sheer Renewal Cream — it's oil-free, weightless and provides continuous hydration. It also promotes new cell turnover to help minimize the appearance of lines and wrinkles. Its powder finish leaves skin with a light breathable barrier that offers broad environmental defense. Perfect for anyone looking for something with anti-aging properties. And it can be used day and night.
Key ingredients:
DetoxophaneTM – environmental defense
Multifruit® BSC – accelerates cell turnover
Syn®-Tacks – reduces appearance of wrinkles
Moist 24TM – 24-hour hydration
Use code BOXX20 valid from 7/8/19- 7/31/19 for 20% off
Code is only valid on regular priced item and cannot be combined with additional offers, sales
or promotions. Code cannot be used on gift cards.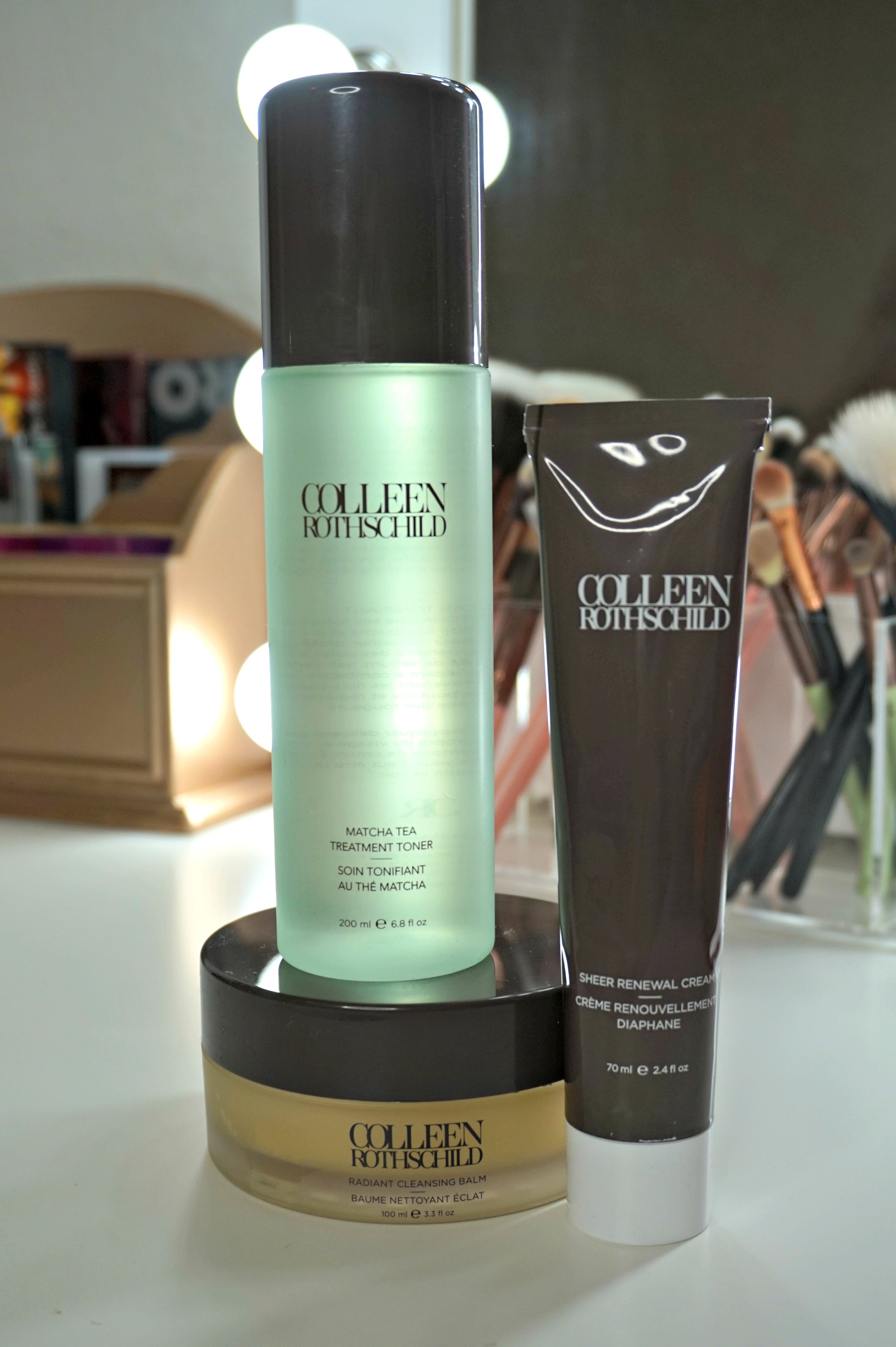 Now onto hair care with a bit of a twist. Unwined by Hask is a line of hair products blended with all of the good-for-you benefits of wine and crisp fruit extracts to help smooth, nourish and add shine to all hair types. The White Wine Inspired Shine Enhancing Shampoo & Conditioner have wine extract (which is packed with antioxidants to help rejuvenate, strengthen & soften hair) resveratrol (found in the skin of grapes, helps protect & restore hair) and grape seed oil (rich in vitamin E, helps smooth hair cuticles & prevent frizz.) Bonus, it smells so good too! You can find the Unwined by HASK hair care line at Ulta Beauty & Walmart!
Lastly, hydration! We all know that drinking plenty of water is key during the hot months. But sometimes we want to try something different. My husband and I love tea (after all, we are from the South!) Straight Up Tea is all natural, made with real tea and simple ingredients. It never contains anything artificial, including artificial colors or ingredients. Straight Up Tea comes in three varieties of flavors for every taste preference, including Unsweetened, Sorta Sweet and Sweet. I like to make my own little mixture…half Sorta Sweet and Sweet…it's perfect!
You Might Also Like // Travel Gym Bag Essentials
---
It's that time of the year, SUMMER! It's hot, we need some down time and fun. Grab these summer essentials and get ready for a blast! Click To Tweet
Thanks for stopping by friends! I hope you found a few new items to try and found this post helpful!
What are some of your Summer essentials?
Enjoyed this post? Please share it on social media and pin this post! I truly appreciate your support!
0