It's no secret that I love affordable makeup…but you get what you pay for. So these are some high-end beauty products worth buying!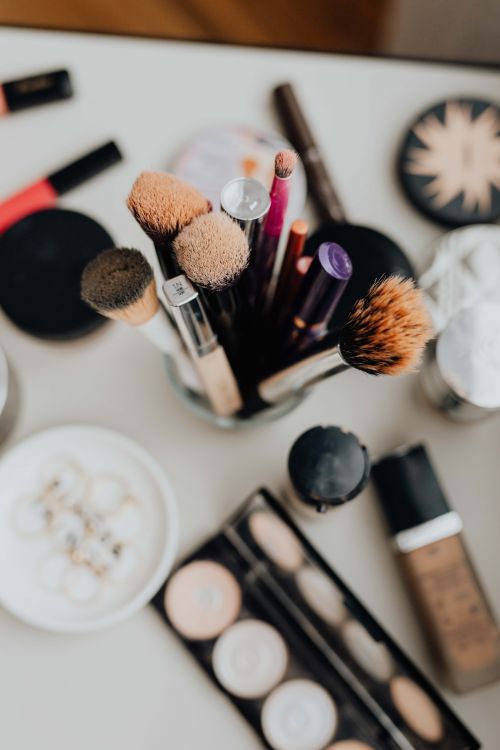 This post may contain affiliate links. Meaning that any clicks/purchases may result in a small commission to keeping Beauty With Lily running at no additional cost to you. 
Hi friends! I know my schedule has been a little crazy over the last few weeks, but for good reasons. In case you don't follow me on Instagram, I decided to go back to work in the medical field after a year off. While I enjoyed real estate, I honestly missed my true calling…being a nurse. I had the opportunity to go work for an OB/GYN doctor in my hometown and I didn't hesitate to take it. I am going into my 3rd week and I am really enjoying it. But with a new job comes a new routine, and changes. Hence my absence and sporadic schedule. With all of these changes, I also decided to hire some help and delegate a few back-end things. I am so happy to have found someone and hope things go smoothly. Anyway…I'm back and hopefully we can get back into the groove of things. Now let's get into today's post! 
High-End Beauty Products Worth Buying
Pretty Vulgar Make Them Blush Powder Blush
I'm a huge fan of inexpensive blushes, but I do love me a long-lasting blush — especially for my oily skin. The Pretty Vulgar blushes have good pigmentation and last on the skin for such a long time. Definitely worth the money!
IT Cosmetics Bye Bye Pores Bronzer
This bronzer is perfect if you have large pores, it gives the skin a poreless/airbrush finish! I do wish they had a few more colors…but other than that, it's a great bronzer!
Hourglass Vanish Foundation Brush
I love using a sponge to apply my foundation but sometimes I want a bit more coverage and this brush does it for me. No streaking, no brush marks…perfect application!
IT Cosmetics Heavenly Luxe Complexion Brush #7
This is a double ended brush…but I mainly use one side, the small side. It's perfect to blend in concealer into the small areas around your eyes, nose, etc. The larger side is great for powder application.
Tarte Double Duty Beauty Shape Tape Concealer
I know I talk about this concealer so much…for a reason! It's THAT good. I have tried SO many concealers and I always come back to this one. Full coverage, minimal creasing and SO many shades to choose from.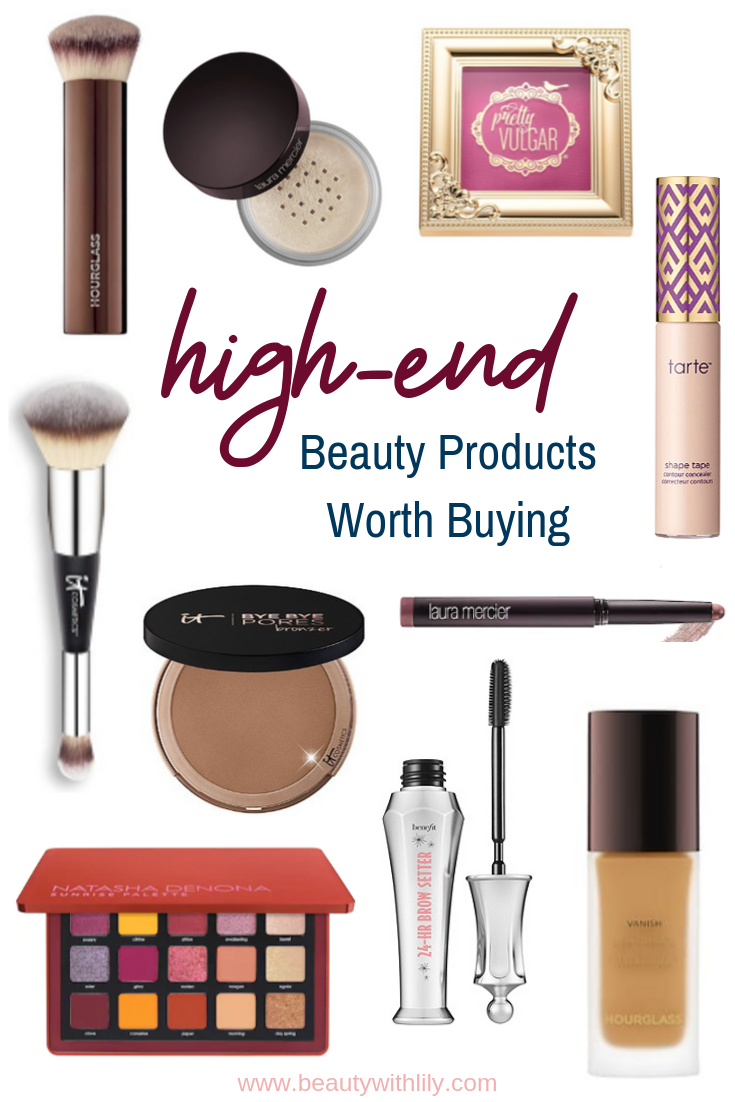 I have one small palette from Natasha Denona and man…they are some good shadows! I see what all the hype is about now. The pigment is so rich, they blend like a dream and you don't even have to worry about wearing a primer…they are THAT good!
Hourglass Vanish Seamless Foundation
If you're looking for a full-coverage, long-lasting foundation — you should totally give this one a try!
Laura Mercier Translucent Setting Powder
My favorite setting powder EVER! It's so lightweight and perfect for the under eye area.
Laura Mercier Caviar Stick Eyeshadow
These shadow sticks are the perfect if you're in a rush and need to look put together…but don't want to mess with brushes, etc. I love these for my everyday makeup looks.
You Might Also Like // Makeup 101 | Primer
---

---
It's no secret that I love affordable makeup...but you get what you pay for. So these are some high-end beauty products worth buying! Click To Tweet
You have probably noticed that these aren't new products — but one thing I strive to do on here on Beauty With Lily is to share honest reviews of products I have tried for a long period of time and truly believe in. That's something you can always find here. 
What are some of your favorite high-end must haves?
Enjoyed this post? Please share it on social media and pin this post! I truly appreciate your support!
2