Shopping for makeup can be intimidating…there are SO many brands. This guide to the best of Pixi products will help you decide what to try first.
This post may contain affiliate links. Meaning that any clicks/purchases may result in a small commission to keeping Beauty With Lily running at no additional cost to you. 
Hey friend! How are you holding up? Things seem to get stranger and stranger by the day…right? I can't even imagine how those of you that have been stuck at home for weeks now, feel. I get to leave the house, since I'm a nurse…but I literally go to work and head straight back home once I'm out of work. But, I hope this little space of mine, can help you escape this craziness. Let's get started!
Best of Pixi
Pixi can be found online, on their website and at Target. They are currently having their Friends and Family sale, which will give you a 20% discount of your entire purchase and you get free shipping on orders over $25 — not a bad deal, at all!
If you are going to buy anything at all, I highly suggest their Glow Tonic toner. I've raved about this toner for years, for a good reason. If you have any type of texture on your skin, this will help get rid of it. Trust me, you will not be disappointed. Another one of my favorite skincare products from them is their Glow Mud Mask, along with their DetoxifEYE Eye Patches. The patches are amazing…especially if you put them in the fridge and apply them…so cooling and help depuff.
If you are looking for a long-lasting, matte lip product, the MatteLast Liquid Lipsticks are the best bang for your buck. They remind me so much of the much more expensive Smashbox Always On Liquid Lipstick. So similar, but much more affordable. Another long-time favorite is their Glow-y Gossamer Duos, they are the prettiest highlights!
You can't go wrong with their eyeshadow palettes, either. I love the Chloe Collaboration Palette, the Dimensional Eye Creator Palette, and the Eye Reflection Natural Beauty Palette. These are all great starters if you are just getting into makeup, but also wonderful for makeup gurus, alike. One of their most recent collaborations included eyeshadow sticks, omgsh, they are my favorite!! So similar to the Laura Mercier sticks, but again, so much cheaper!  You also have to try their eyeliners, the Define Waterline and Eye Bright Waterliner are must haves!
You Might Also Like // Empties | Reviews on Products I've Used Up
---

---
Shopping for makeup can be intimidating…there are SO many brands. This guide to the best of Pixi products will help you decide what to try first. Click To Tweet
I could go on forever, I love Pixi products! But you can check out the widget above, it has all of the products that I recommend the most. But to be quite honest anything from Pixi is a good choice. 
Visit my other drugstore makeup brand guides:
What are some of your favorite Pixi products?
Enjoyed this post? Please share it on social media and pin this post! I truly appreciate your support!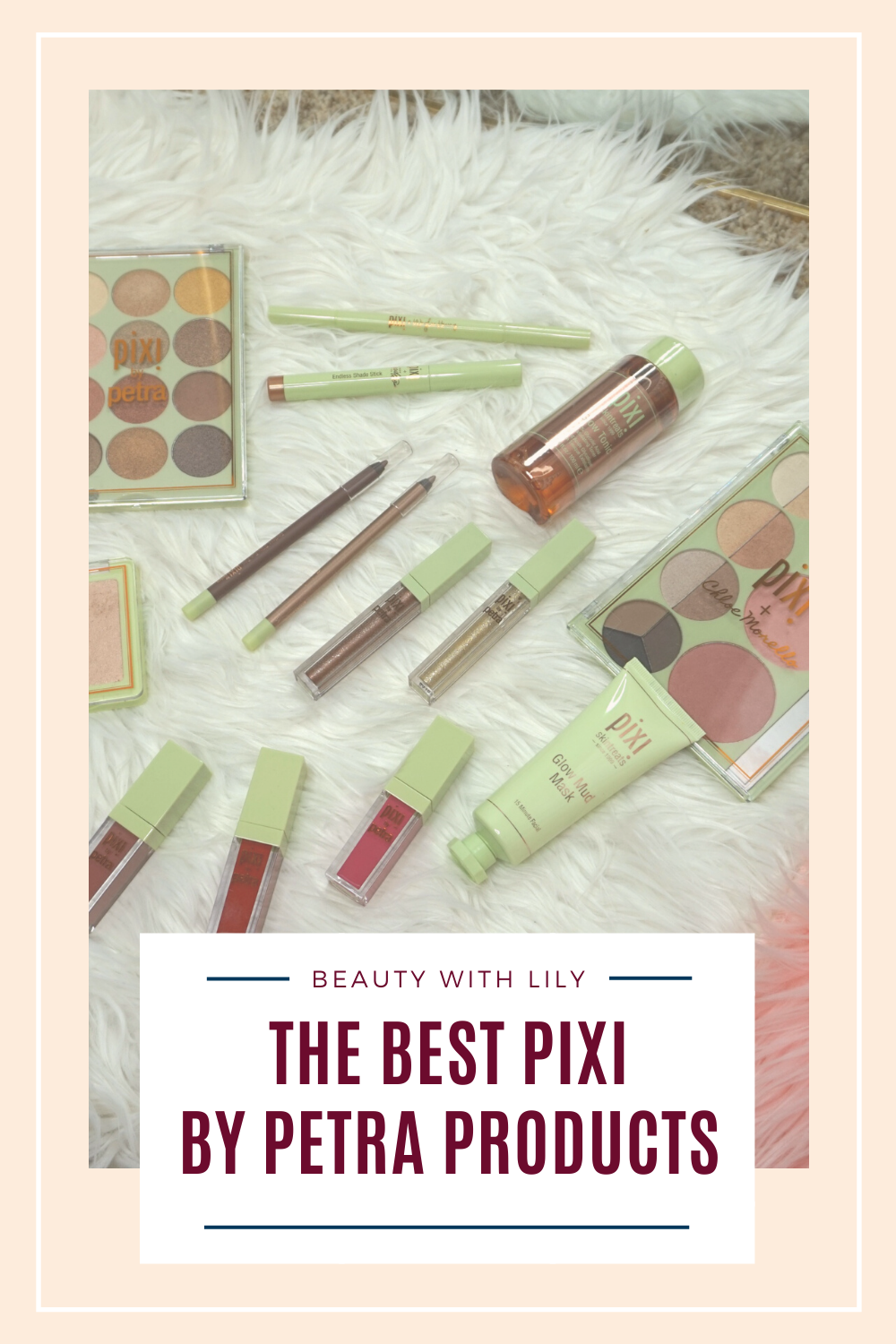 4