Bored and losing your mind? Check out these ideas on things to do at home…perfect for just about everyone and they will help pass time.
This post may contain affiliate links. Meaning that any clicks/purchases may result in a small commission to keeping Beauty With Lily running at no additional cost to you.
Happy Friday friend! Do you have a 3 day weekend too? I'm so happy I do, I am looking forward to some relaxation and probably doing a few of these things to do at home as well.
Things To Do At Home
Being stuck at home right now is getting harder and harder by the day. There is not much to do…and you've probably run out of ideas by now. Check out these 30 ideas I'm sharing!
Clean your makeup brushes and go through all of your makeup. Throw out any expired/old products.
Tie-dye a t-shirt. Tie-dye is coming back…so why not make your own!
Call a family member or friend, that you haven't spoken to in a long time.
Clean up your social media. Delete any accounts that no longer inspire you…that bring you down, or any accounts that make you feel like you need to be someone else.
Update your latest playlist. Add new songs that make you feel better.
Watch your favorite movie.
Binge watch that series everyone is raving about.
Teach your pet a new trick.
Clean out your photo album on your phone and computer.
Organize your kitchen cabinets.
Experiment with your hair…try to perfect a fishtail braid, or certain hair style you are loving.
Same goes with makeup…try to perfect that wing or contouring.
Dive into an adult coloring book.
Organize underneath all of your sinks…it tends to get cluttered there so easily.
Plan your next vacation. It may be awhile before we can go anywhere, but that doesn't mean you can't scour the internet for your next vacation spot.
Snuggle with your pets.
Make an Amazon wish-list.
Learn calligraphy.
Take a bubble-bath, light up some candles and play your favorite music or watch your favorite movie/show.
Bake cookies from scratch.
Try a new recipe with your significant other.
Clean your appliances. When was the last time you cleaned out your fridge?
Read a book you've been putting off.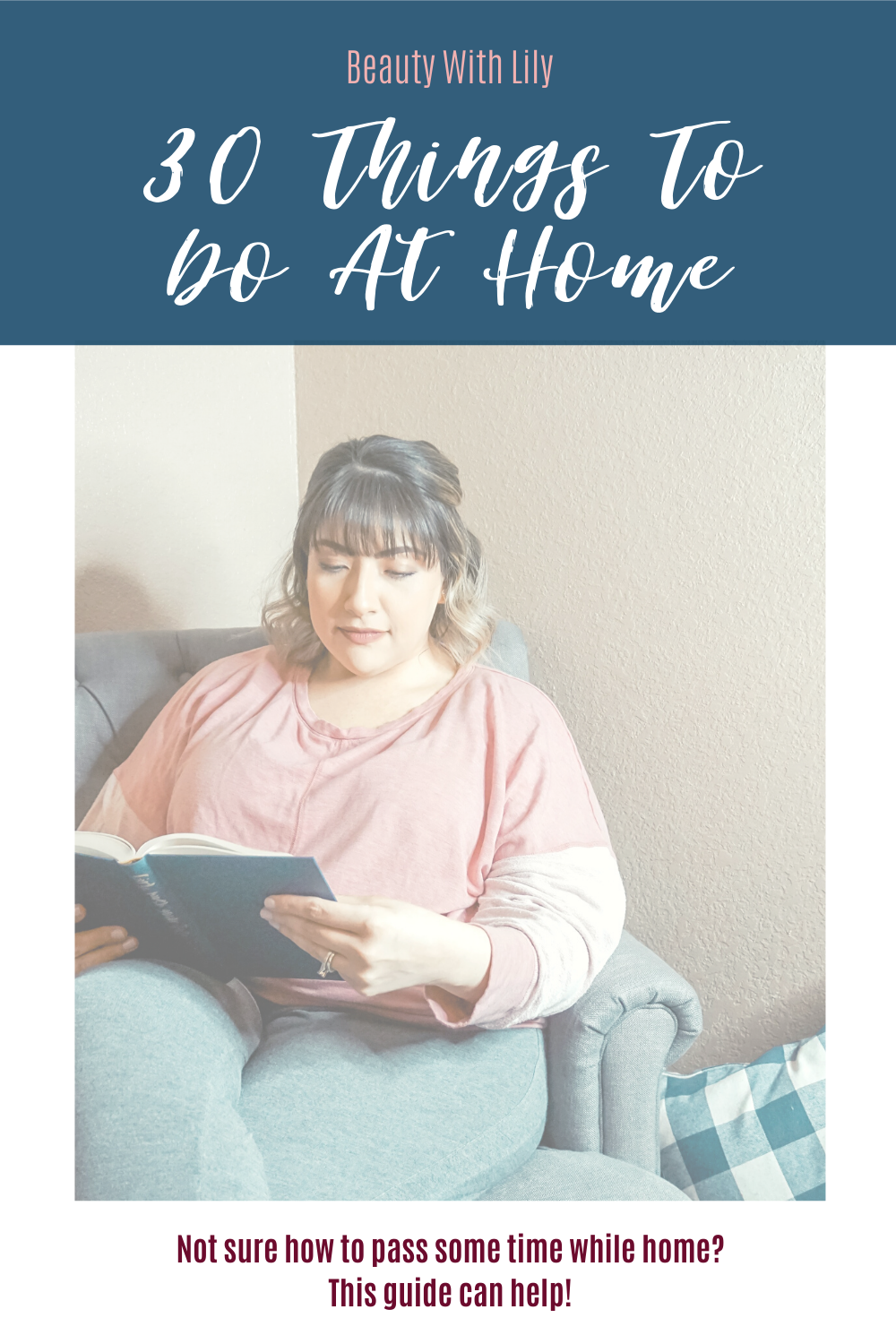 Organize and declutter your closet.
Create a photobook online.
Have a cocktail night. Try a new cocktail…or make your own.
Have an at-home mani/pedi.
Rearrange your furniture. This also gives you time to clean underneath that couch.
Have a picnic with your significant other…or by yourself!
Workout…why not try doing yoga!
You Might Also Like // How To Make Yourself Feel Better After A Bad Day
Did you read anything you're looking forward to doing? Let me know down below! Sending you virtual hugs!
What are some of your favorite things to do at home?
Enjoyed this post? Please share it on social media and pin this post! I truly appreciate your support!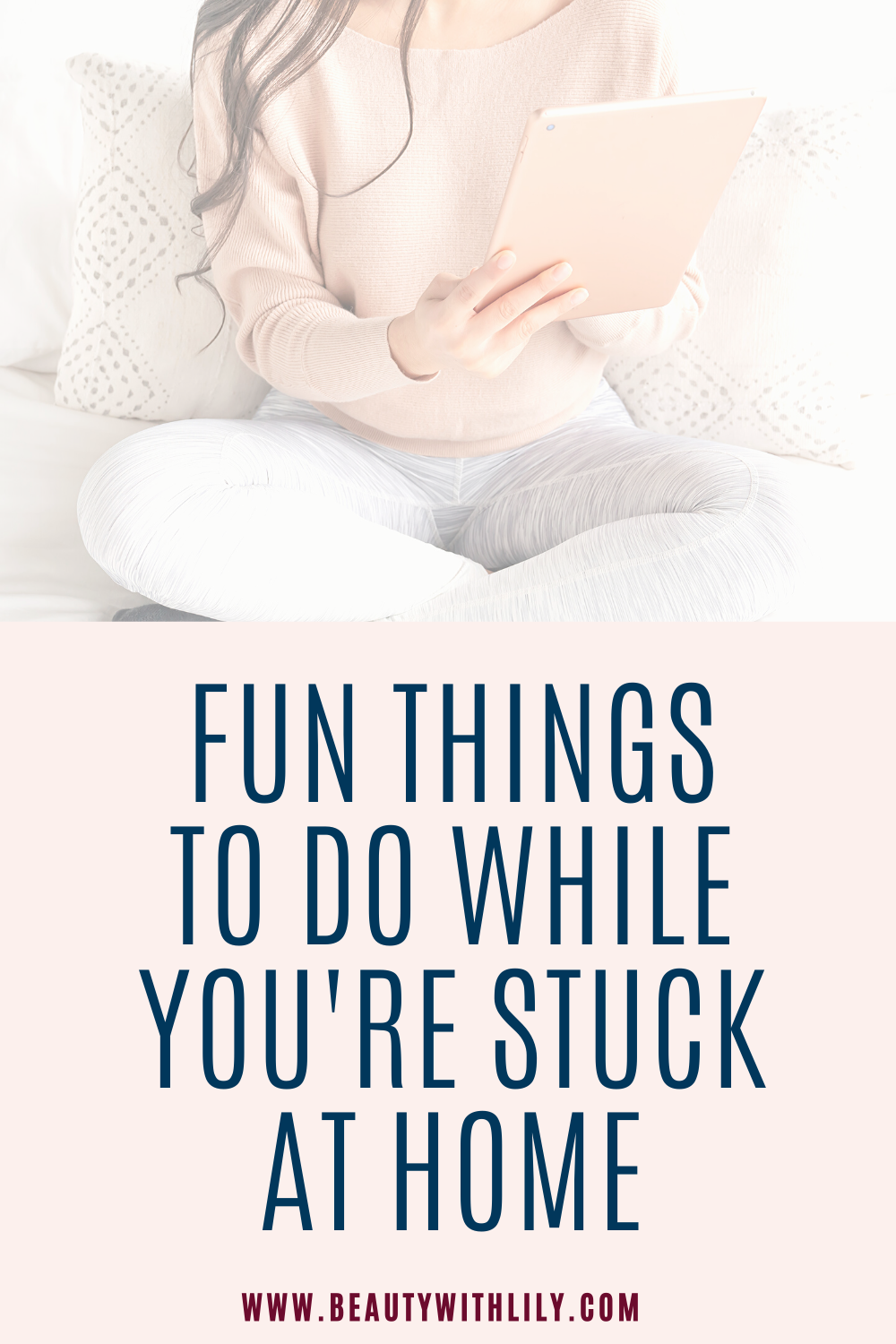 2