The makeup world can be a little intimidating & overwhelming. Find out if you are accidentally making these 10 foundation mistakes & how you can fix them!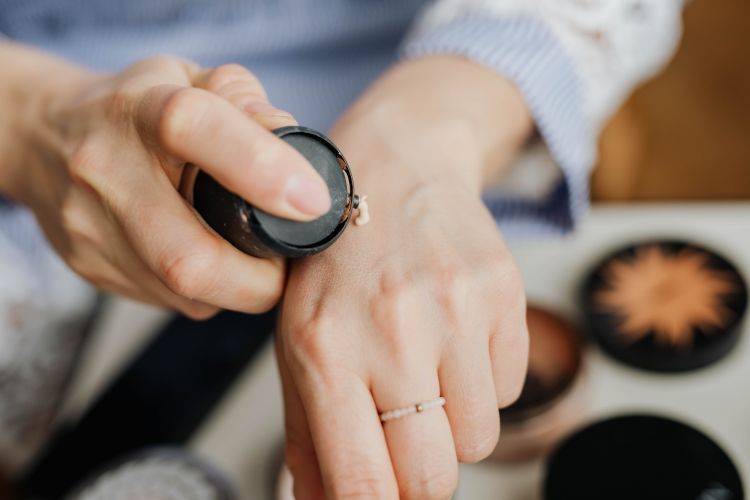 This post may contain affiliate links. Meaning that any clicks/purchases may result in a small commission to keeping Beauty With Lily running at no additional cost to you. 
Hi friends, it's been a long time. So many things have been going on in the world, I decided to take some time off to process it all and learn more. Although things may seem like they are back to normal here…behind the scenes I will continue to be proactive, educate myself and speak up. Now, let's get into the post!
10 Foundation Mistakes 
Today's post is all about 10 foundation mistakes you might be making…and what you can do to fix them. I, myself, have found myself doing some of these…so I hope you find this helpful! 
You Chose The Wrong Foundation Shade // Mismatched foundation shades are one of the most common mistakes people make. Trust me, even I have been there. It's hard to color match when you are in a store…the lighting is so different in there. The first thing you want to do, is find your undertone. Once you do, you'll have a better idea of what shade will be most flattering. And remember to always test foundation on you face before buying it…your arm and even your neck, may not be the best match. 
You Are Using The Wrong Formula // Everyone's skin is different, so you may need a dewy foundation, whereas I need a matte formula…and that makes a big difference in how it wears. So, if you have dry skin…stick to a dewy formula. If you have normal to combination skin…just about any formula will work okay for you. For us oily gals, we need to stick to matte formulas. 
You Are Applying TOO Much Foundation // One tip to applying foundation is to start with a small amount and work yourself up. You can always add product, but it's hard to remove product…without taking it all off. Over applied foundation can look cakey and heavy. 
You Aren't Exfoliation Your Skin // An exfoliator helps your skin shed any dead skin cells. Helping your skin stay incredibly smooth and easier for foundation to go over. Find an exfoliator that works for your skin type…there are so many out on the market. 
You Aren't Moisturizing Properly // One big misconception is that you shouldn't moisturize if you have oily skin…and that is a big no-no! If you don't moisturize…then your skin will produce even more oil, since it's not getting any type of moisture. All skin types need moisture…so find something that works for your skin type. 
You Aren't Using The Correct Primer // Or you aren't using one at all. Primes help makeup last longer, go on smoother and help with different types of skin concerns as well. If you have large pores…find something that helps blur your skin…if your oily, find a mattifying primer. Even if you have normal skin, a primer will help the longevity of your foundation. 
You Might Be Using The Wrong Tools // There are SO many brushes out there…and sponges for foundation. But you have to find what works for your skin and your foundation type. I prefer a sponge…but there are a handful of foundations that I like how a brush works with it. It's all about learning. 
You Aren't Blending Correctly // Having harsh lines on your neck, is another common foundation mistake. Blending is key! Make sure you blend your foundation down your neck to avoid these harsh lines. 
You Aren't Setting Your Foundation // Skipping out on powder can be a big mistake as well. Powders sets everything in place, making sure it doesn't move or settle into any fine lines or wrinkles. If you have really dry skin…you can skip this step and shouldn't have a problem. 
You Skip On The Setting Spray // Ahh…setting spray is something many people skip out on, but it's SO good and makes such a difference. It adds that extra boost to help your foundation last ALL day long and it just makes everything sit nicer on your skin. 
You Might Also Like // Makeup 101 | Ultimate Guide to Foundation
---
Shop This Post

---
The makeup world can be a little intimidating & overwhelming. Find out if you are accidentally making these 10 foundation mistakes & how you can fix them! Click To Tweet
As you can see, there are several mistakes that can potentially make your foundation look "not-so-good" if you don't fix them. I hope this was helpful and informative.
What mistakes have you found yourself doing before?
Enjoyed this post? Please share it on social media and pin this post! I truly appreciate your support!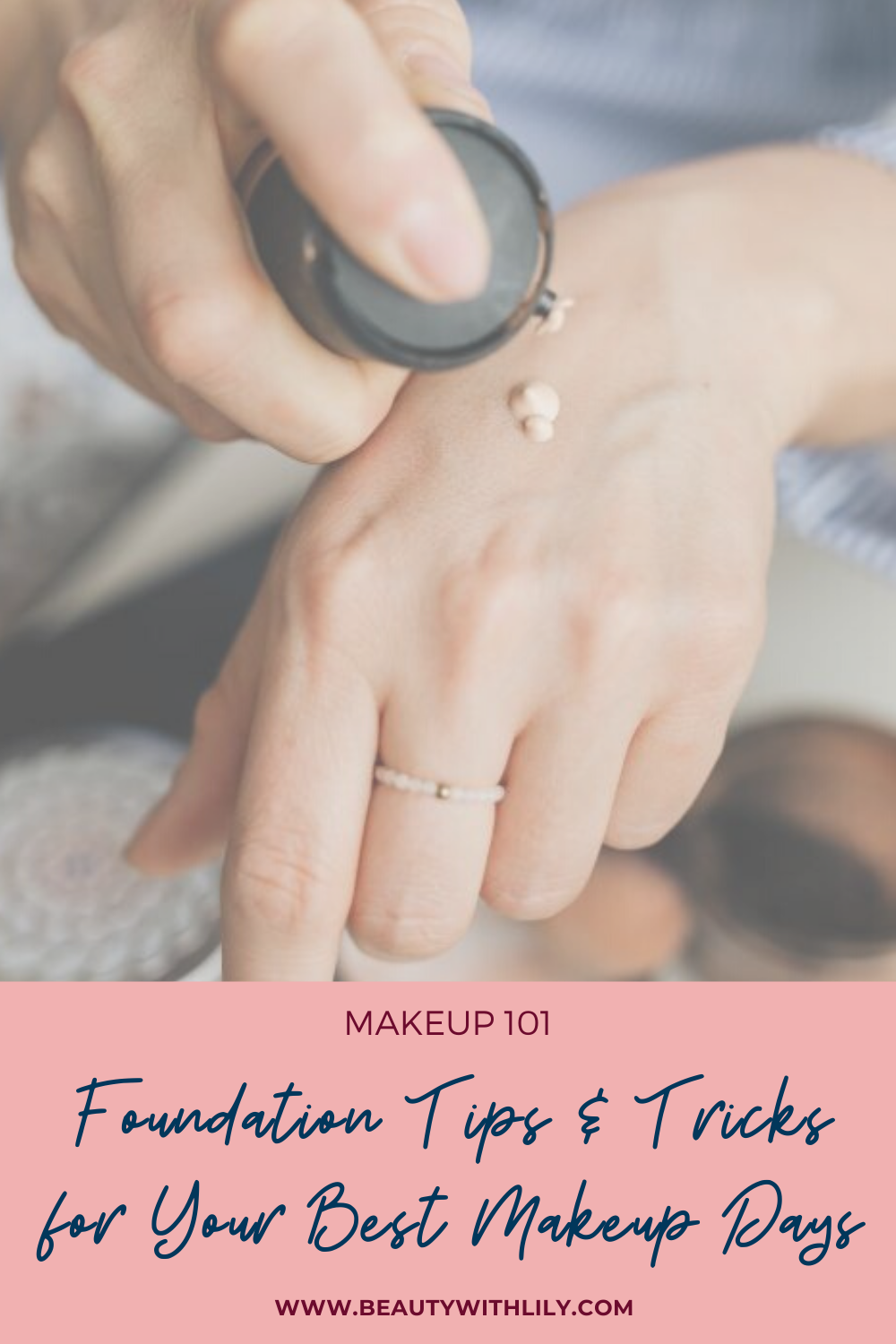 3