It's hot, the sun is shining and you want to have FUN! Start with these Summer Essentials, products you need to help get through this heat!
This post is sponsored by BabbleBoxx.
This post may contain affiliate links. Meaning that any clicks/purchases may result in a small commission to keeping Beauty With Lily running at no additional cost to you. 
Hey friends, I hope you are having a great week, so far! I've been on a cleaning kick recently…which I'm not mad about. I'm naturally a clean person and I love to organize all of the things. Is that something y'all would like to see on the blog? Let me know! 
Summer Essentials
Summer is in full force and even if you don't have plans to do much, I'm sharing a few Summer essentials that are staycation must haves as well! So let's get started. 
I love a COLD drink, especially when it's HOT out…so a tumbler that keeps drinks ice cold for hours (up to 24 hours, to be specific) is a MUST. Swig Life has a plethora of fun cups. I already owned the 32 oz. Luxy Leopard Tumbler, it's my go-to for water at work. But when I'm not working…I love my Party Animal Swig Wine Tumbler — it keeps drinks cold for up to 9 hours (or hot for up to 3 hours) it has triple insulation (double-walled, vacuum sealed, and copper-plated) and best of all, it's dishwasher safe (in the top rack!) I also have the Swirled Peace Swig Cup, so fun and I love the tie-dye look.
Now, we all need hydration…that's KEY! And sometimes we all need a little pick me up. Cue Energy Rush Stix from 4C! This is a great drink to reach for if you are looking for an energy rush, without having to worry about a sugar crash a couple of hours later. They come in convenient packets, different flavors, are low-calorie and lightly carbonated. Just add water and mix! Perfect for on the go…and you can use a Swig Cup while you're at it.
So we can't talk Summer essentials and NOT talk about self-tanning! If you are looking for a healthy glow with natural results, then Vita Liberata is where to go. Their Fabulous Self Tanning Mist is a grease-free formula that brightens and conditions skin, and you can easily customize your tan by using daily until desired gorgeous hue is achieved. Make sure you shake it well, use the Vita Liberata Luxury Tanning Mitt for an even application (make sure your skin is clean and exfoliated.) The tanning mitt really optimizes your tan and gives you a flawless finish. To clean your mitt, just hand wash in lukewarm water, let dry and that's it. It's ready for your next tanning session.
You don't want to skip your face. For that, they offer the Beauty Blur Skin Tone Optimiser, this reflects light for an instant glow, minimizes the appearance of blemishes, helps conceal imperfections, provides radiance, optimal color correction and smooth skin. To apply it, use a foundation brush or makeup sponge, apply small dots across your face, neck and décolleté and just blend it all out.
Try Vita Liberata products, Ulta is having a Buy One, Get One 50% off 7/19-8/1!
I'm a sucker for a good book! Especially when we go to the lake…I love to relax and get lost in a book. If you are looking for a feel-good, women's fiction novel to escape into, check out The Summer Villa by Melissa Hill.
Three friends spent a summer at Villa Dolce Vita, a rambling stone house on the Amalfi Coast. Now, years later, Kim has transformed the house into a luxury retreat and has invited her friends back for the summer. But as friendships are rekindled, secrets buried in the past will come to light, and not everyone is happy that the three friends are reuniting… Each woman will have things to face up to if they are all to find true happiness.
I'm not finished with this book yet, but so far it's an easy read and the descriptions of everything make it so easy to envision what the author is writing about.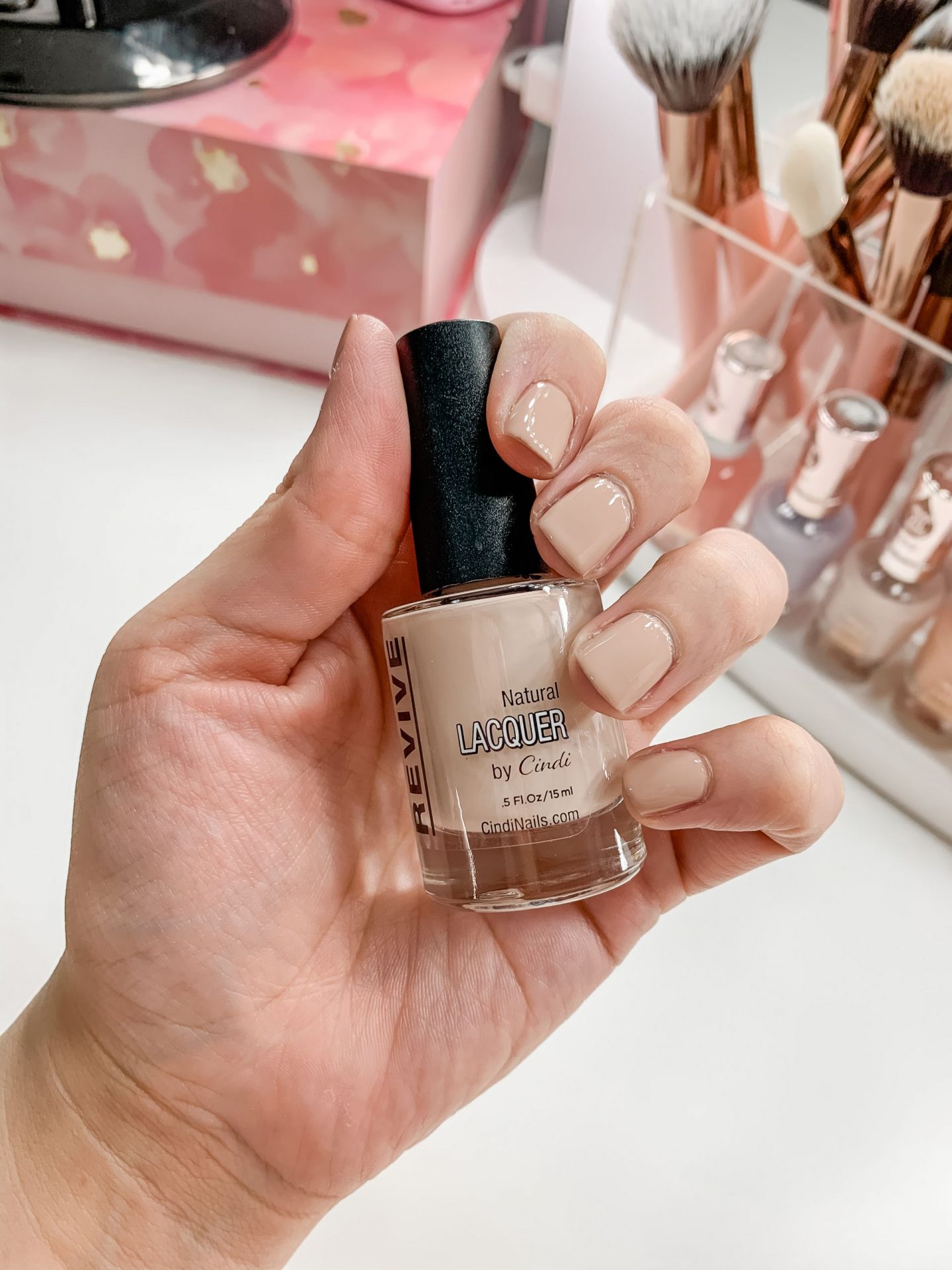 I personally LOVE to have my nails done, I hate chipping! So if you are looking for an at home system nail polish that revives natural nails with added strength, flexibility and holds manicures 7-14 days without chipping…try Cindi Nails. They are vegan and committed to women's health, so it's safe for pregnant women, children and cancer patients.
You Might Also Like // Products to Help Beat the Heat
It's hot, the sun is shining and you want to have FUN! Start with these Summer Essentials, products you need to help get through this heat!
Click To Tweet
I hope you enjoyed this post and found some new products to check out soon, if so, don't forget about those codes/links!
What are some of your Summer essentials?
Enjoyed this post? Please share it on social media and pin this post! I truly appreciate your support!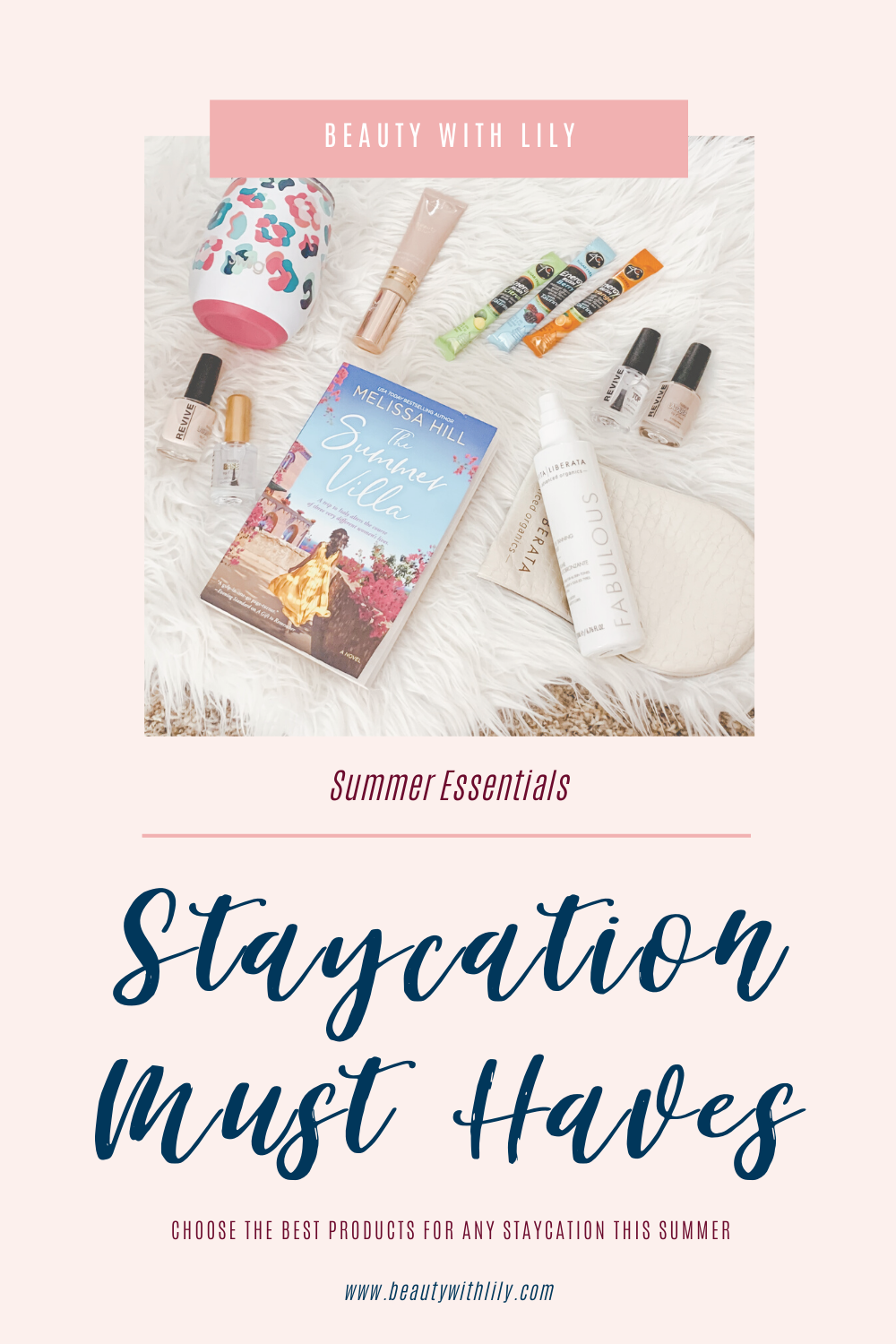 0