You don't have to spend an arm and a leg to buy good quality beauty products. This ultimate drugstore makeup kit will have you looking good!
This post may contain affiliate links. Meaning that any clicks/purchases may result in a small commission to keeping Beauty With Lily running at no additional cost to you. 
Hey friends, it's been a minute! I took some time off to really think about this little space of mine. My host plan for my site needed to be renewed and I wasn't so sure I wanted to renew. After thinking about it for a few days, I decided to go for it and renew for another year. I love this space so much I couldn't let it go just yet. So let's see what this next year brings us! 
Ultimate Drugstore Makeup Kit
I originally did a post like this back in 2016…you can find that here, if you'd like. So an updated version is long overdue! Let's jump right into the ultimate drugstore makeup kit. 
Face // If you're looking for a primer that will help smooth large pores, this ELF Poreless Putty Primer is amazing, super comparable to high-end products. My current go-to drugstore foundation is the L'Oreal Infallible 24 Hour Foundation — it lasts all day and gives you medium to full coverage. If you haven't tried it, you are missing out! Another awesome ELF product is the 16 Hour Camo Concealer, it's FULL coverage, perfect for dark circles. I went a long time without trying the Maybelline Fit Me Loose Powder — and I hate that I did, because it's now a favorite! Moving on to bronzer and blush, these two products are cult favorites for a reason — Physician's Formula Butter Bronzer and Milani Baked Blush in Luminoso. A super inexpensive highlight is the Makeup Revolution Reloaded Highlight, and it comes in a few shades. Don't forget to finish off your face with a mist of the Morphe Setting Mist. 
Eyes // Moving on to eyes…a good set of brows are a must. You can achieve that with ColourPop's Brow Boss Pencil and the Essence Make Me Brow Gel. A good eyeshadow primer is the Morphe Eyelid Primer, it helps lock in shadows and intensify them as well. You can't go wrong with the Morphe x Jaclyn Hill Volume 1 Palette or any of the ColourPop Palettes, they are all so good! If you are a liner fan, you'll want to try the NYX Epic Ink Liner and the NYX Slide On Eye Pencils. Finish off your eye look with the L'Oreal Lash Paradise Mascara. 
Lips // Line your lips with any of the ColourPop Lippie Pencils for a defined lip. For lipsticks, Almay's Lip Vibes has a large range of colors. If you prefer a liquid lipstick, Maybelline's Super Stay Matte Lipsticks are a favorite but if you're into glosses, Maybelline's Lifter Gloss are fairly new but already a go-to! 
Tools // You can't achieve a full face without tools! I prefer a sponge when applying foundation but you will need a brush set to finish off your face, check out this more affordable brush set. 
You Might Also Like // Affordable Makeup Organization
---
Shop This Post

---
You don't have to spend an arm and a leg to buy good quality beauty products. This ultimate drugstore makeup kit will have you looking good!
Click To Tweet
I hope this updated version is helpful, especially if you are just getting started with makeup. Remember that you don't have to spend a ton to look and feel good. 
Are you a fan of drugstore makeup?
Enjoyed this post? Please share it on social media and pin this post! I truly appreciate your support!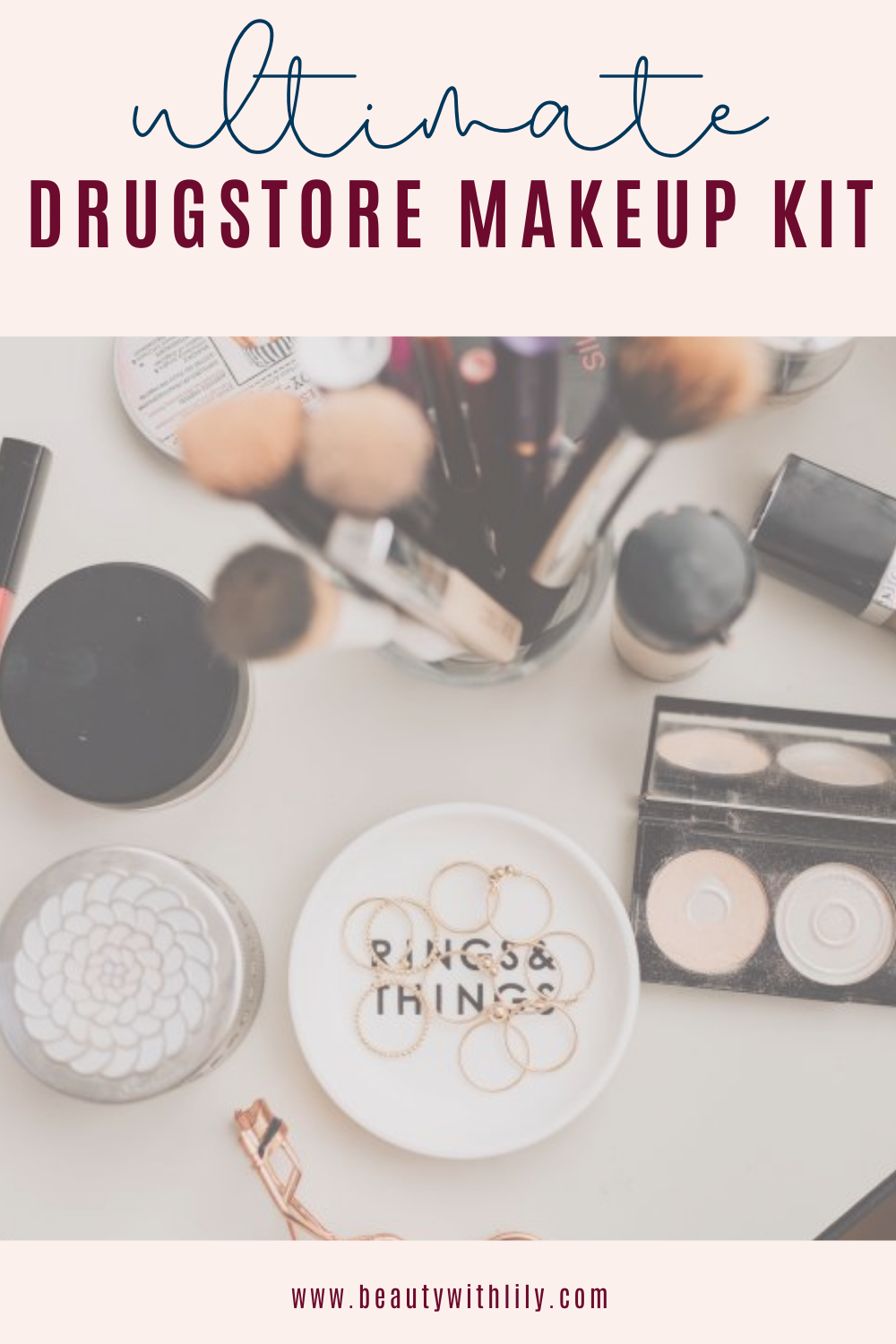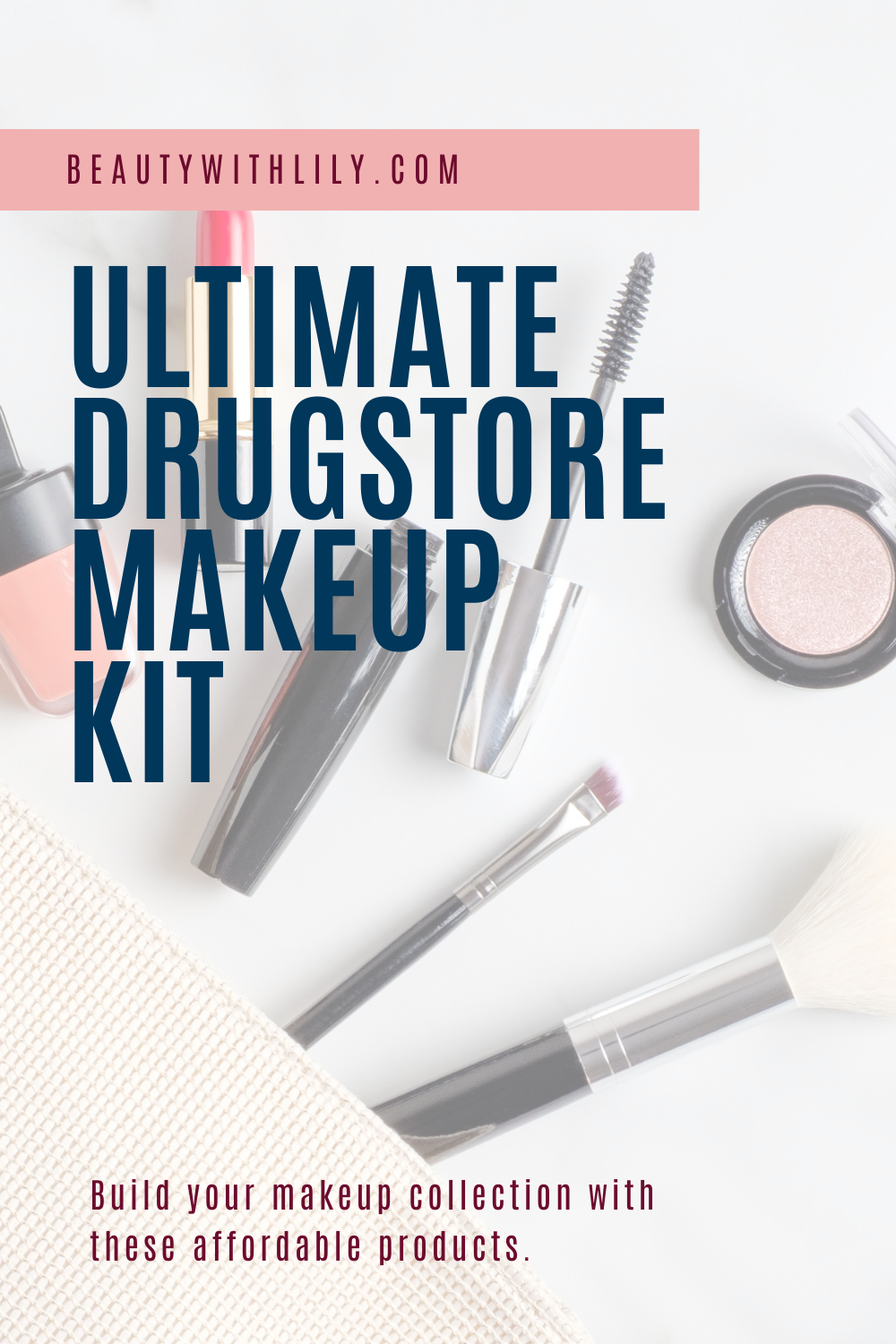 2