When the weather changes, we change our skincare routines. But most of us forget about our locks, here are some winter hair care must haves! 
This post may contain affiliate links. Meaning that any clicks/purchases may result in a small commission to keeping Beauty With Lily running at no additional cost to you. 
Happy Monday friends! Last week was crazy…to say the least. I hope this week will be a much better one, for our nation. Now…onto the reason why you're here! 
Winter Hair Care Must Haves 
Most of us switch up our beauty and skincare routines, so it only makes sense to change up our hair care routine as well. Let's jump into some winter hair care must haves.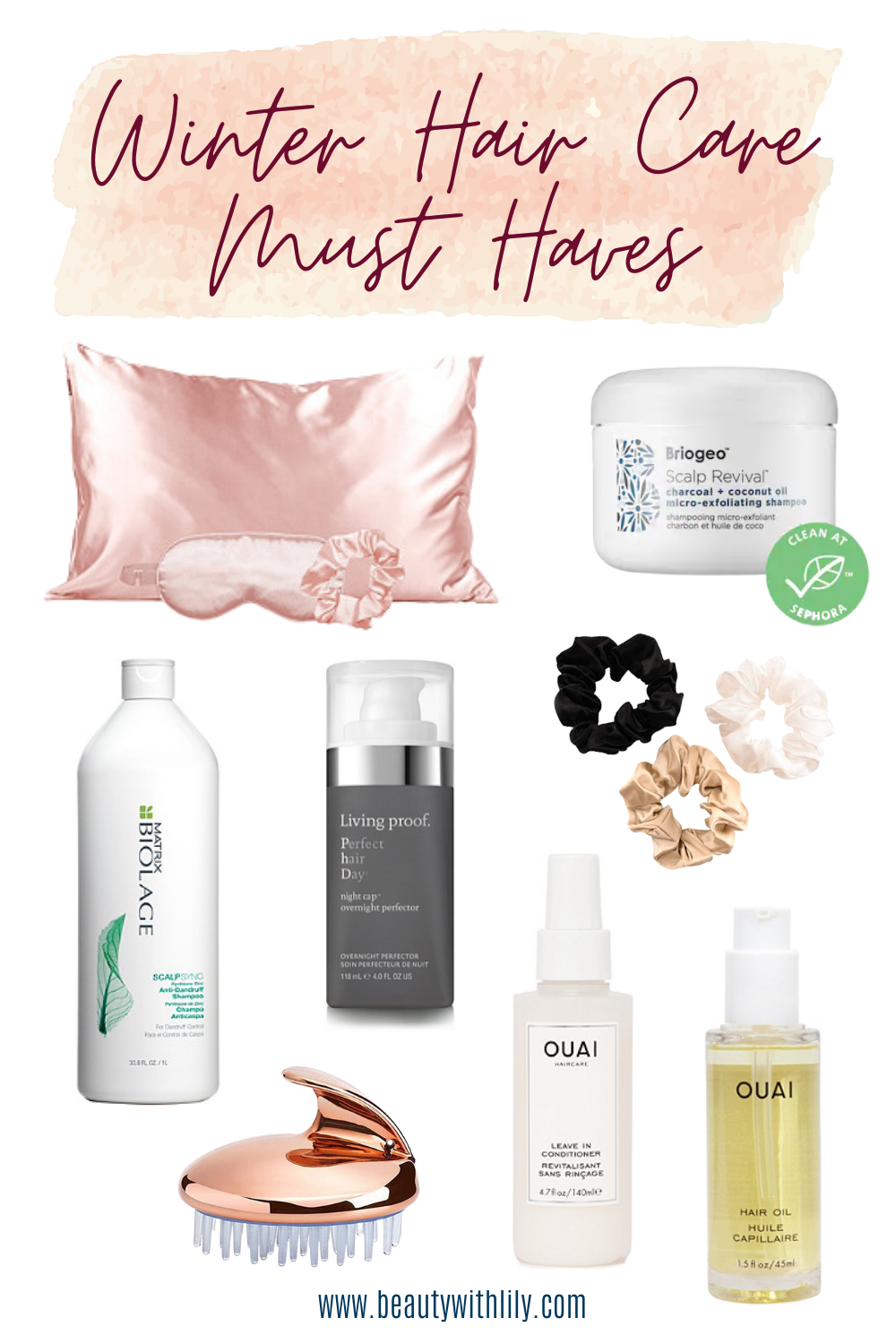 Silk Pillowcases // Regular pillowcases are so harsh on our hair…it can even cause breakage. Silk pillowcases also help prevent frizz and static, which is a huge problem of mine during the cold months. 
Deep Conditioning Treatments // This is something we should all be using every so often, but in the winter months, it's so important to increase these treatments. Our hair needs the extra hydration. You'll be rockin' silky soft hair all winter long!! 
Silk Scrunchies // Hair ties cause breakage and let's be honest, the cause headaches too. I'm a huge fan of hair clips and scrunchies…no breakage and you can find so man cute and fun prints too! 
Hair Oil // You can add your favorite hair oil to your daily hair conditioner and this will amp it up tremendously. You don't need a lot, just a drop, and you'll notice a different immediately. You'll be able to brush it easier, style it better and will help avoid static!  
Exfoliating // Just like your skin, your scalp needs exfoliating too. This will help get rid of dry skin and built-up product. You'll love doing this step — just be cautious, you don't want to over-do it. 
Hair Massager // These massagers are great to work in an exfoliating product, helps really massage it in. You can also use it to just give your scalp some extra TLC. 
Dandruff Shampoo // If you're hair tends to get a bit flaky, let's be honest, who's doesn't? You'll want to use an anti-dandruff shampoo every so often. 
Leave-In Conditioners // I'm a fan of leave-in conditioners…but this time of year I make sure to use products that help avoid frizz and fly-aways.. 
You May Also Like // New Year's Beauty Resolutions to Try
Shop This Post 

When the weather changes, we change our skincare routines. But most of us forget about our locks, here are some winter hair care must haves!
Click To Tweet
Another tip…try to avoid blow-drying your hair too much. You're hair is already taking a beating with the cold weather…so try to avoid heat styling as much as possible. If you must, don't forget to use a heat protectant spray! 
What are some of your winter hair care must haves?
Enjoyed this post? Please share it on social media and pin this post! I truly appreciate your support!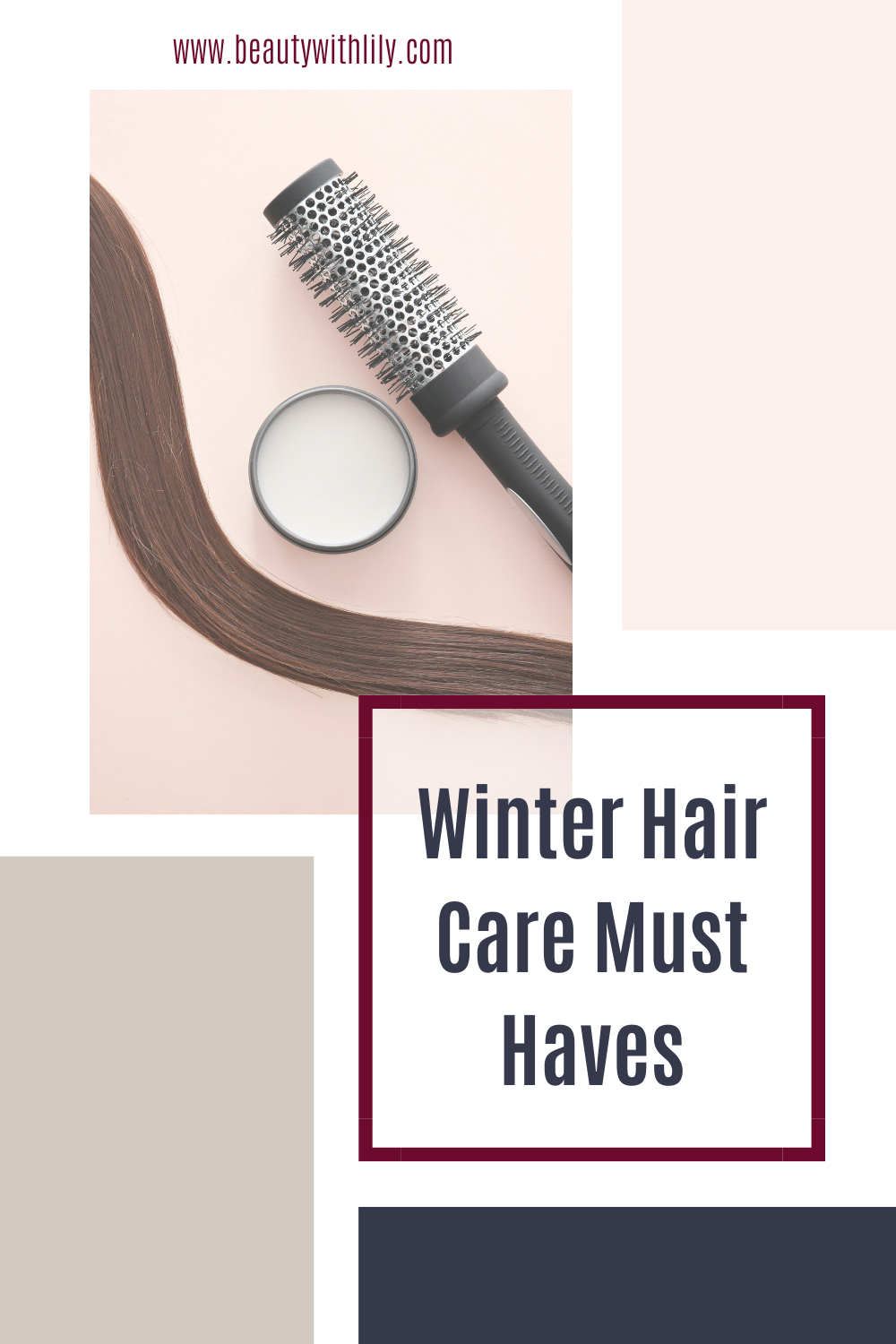 1