Trying to beat the heat this year? These summer essentials will keep you indoors, cool and best of all, healthy!
This post is sponsored by Babbleboxx.
Hi there friend! I've had an "update" blog post sitting in my drafts folder for some time now…but I thought, what better way to come back than to share some of my summer essentials and just get back into blogging head first!? Let's get started with todays post! 
Summer Essentials
I'm a huge advocate for exfoliating your skin, especially your face. I love using a good sugar scrub twice a week, one of my recent finds are the Tree Hut Sugar Face Scrubs, which by the way are vegan, paraben and cruelty free, they do not contain formaldehyde donors and are made in the USA. Since I have oily, acne-prone skin, I have been reaching for the Purifying Blueberry & Turmeric Face Scrub, which is made with blueberry to smooth and soften skin, turmeric to calm, tone, and purify problematic areas, and AHA (alpha hydroxy acid) for a fresher tone and texture. If this doesn't sound like something for your skin, no worries…they have different formulas!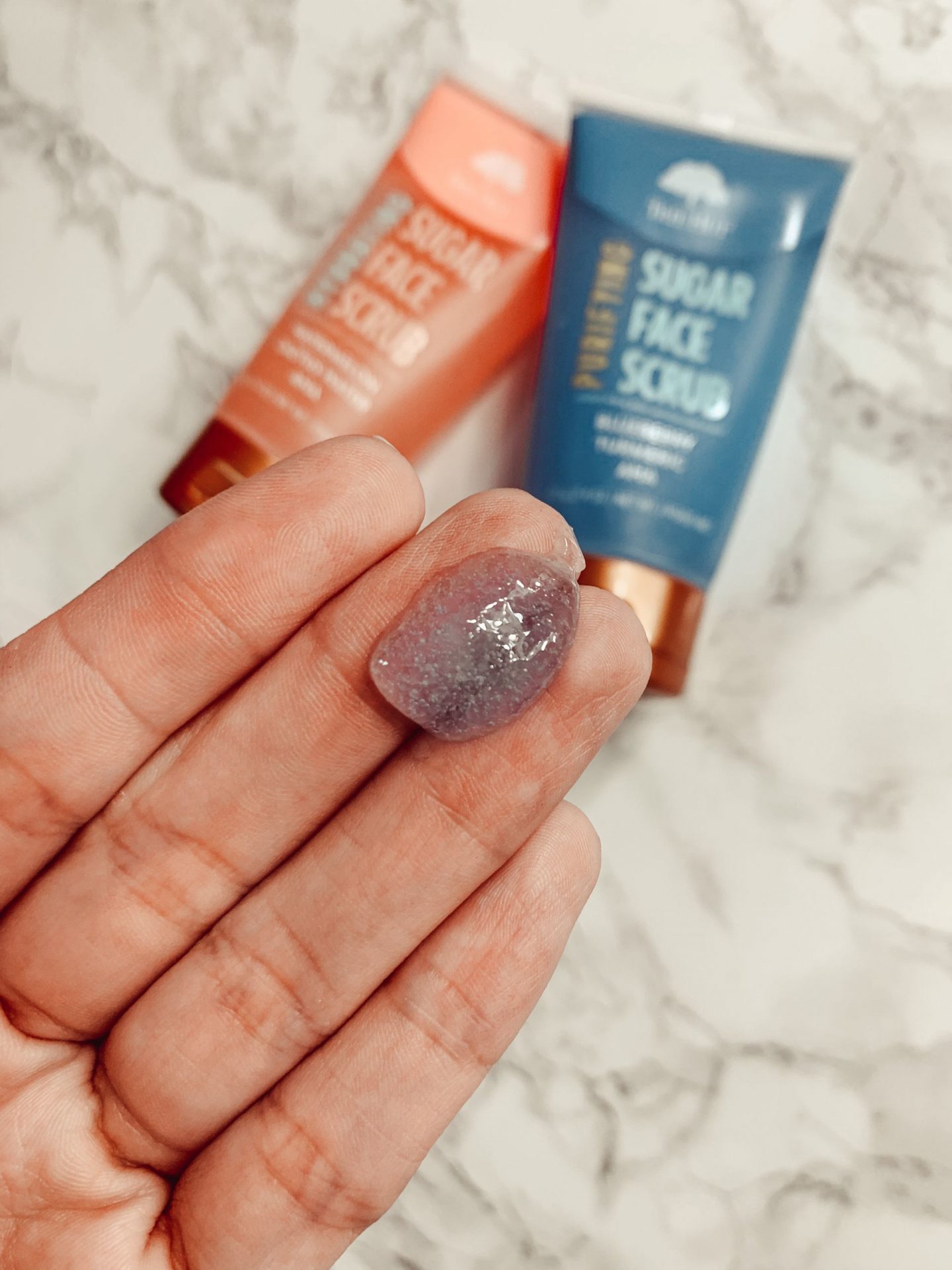 One of my troubles when shopping for shoes, is finding something comfortable. Thankfully, there are options out there, like the Superfeet Insoles, which are designed to release stress and strain on your body, along with helping you get the most out of every step. The Everyday Comfort Insoles are great to add to your favorite pair of sneakers, but keep in mind that they work best in a pair of roomy sneakers. The MEMORYCLOUD memory foam molds to your foot to create personalized comfort and the contoured shape cradles your heels and hugs your arches, which provides relief for tired, aching feet. They are the perfect pain relief insoles, especially if you are on your feet for long periods of time. 
Do you have trouble drinking enough water…or don't like plain water? If so, you should consider trying Halo On The Go Hydration Powders, these electrolyte powders only contain15 calories and 1g of sugar per stick (90% less than market leader) they are packed with 1200 mg of Vitamin C to boost your immunity (10x more than market leader) and they also have B vitamins, which help maintain energy and support metabolism.
You can try Halo's healthy hydration for yourself by visiting their website and entering code HALO20 at checkout for 20% off!
A good book is always a must, especially if you are headed to a beach or lake for some fun in the sun. The Secret Keeper of Jaipur by Alka Joshi is a great summer read. If you read Alka's novel, The Henna Artist, then you will love the sequel…but don't worry if you haven't read it yet. You don't have to read them in order, you'll still enjoy this rich and captivating novel. Fun fact, this book was selected as one of Reese's Book Club Picks, definitely worth adding to your summer reading list! 
Last, but definitely not least…having healthy, glowing skin is always a must! I was excited to try skincare products from Sky Organics, which is a range of organic skincare. If you are looking to refresh your skin, try the Sky Organics Clarifying Facial Toner — this soothes, refreshes, and softens skin with ingredients like witch hazel and lavender water. For a deep clean, try the Sky Organics Bentonite Clay Detox Mask — this absorbs excess oil and soothes skin with a combination of bentonite and kaolin clays plus aloe vera, great for blemish prone skin. To help beat those pesky breakouts, try the Sky Organics Blemish Control Spot Treatment — which is made with black cumin seed, tea tree oil, and organic white willow bark extract to reduce the look of blemishes quickly!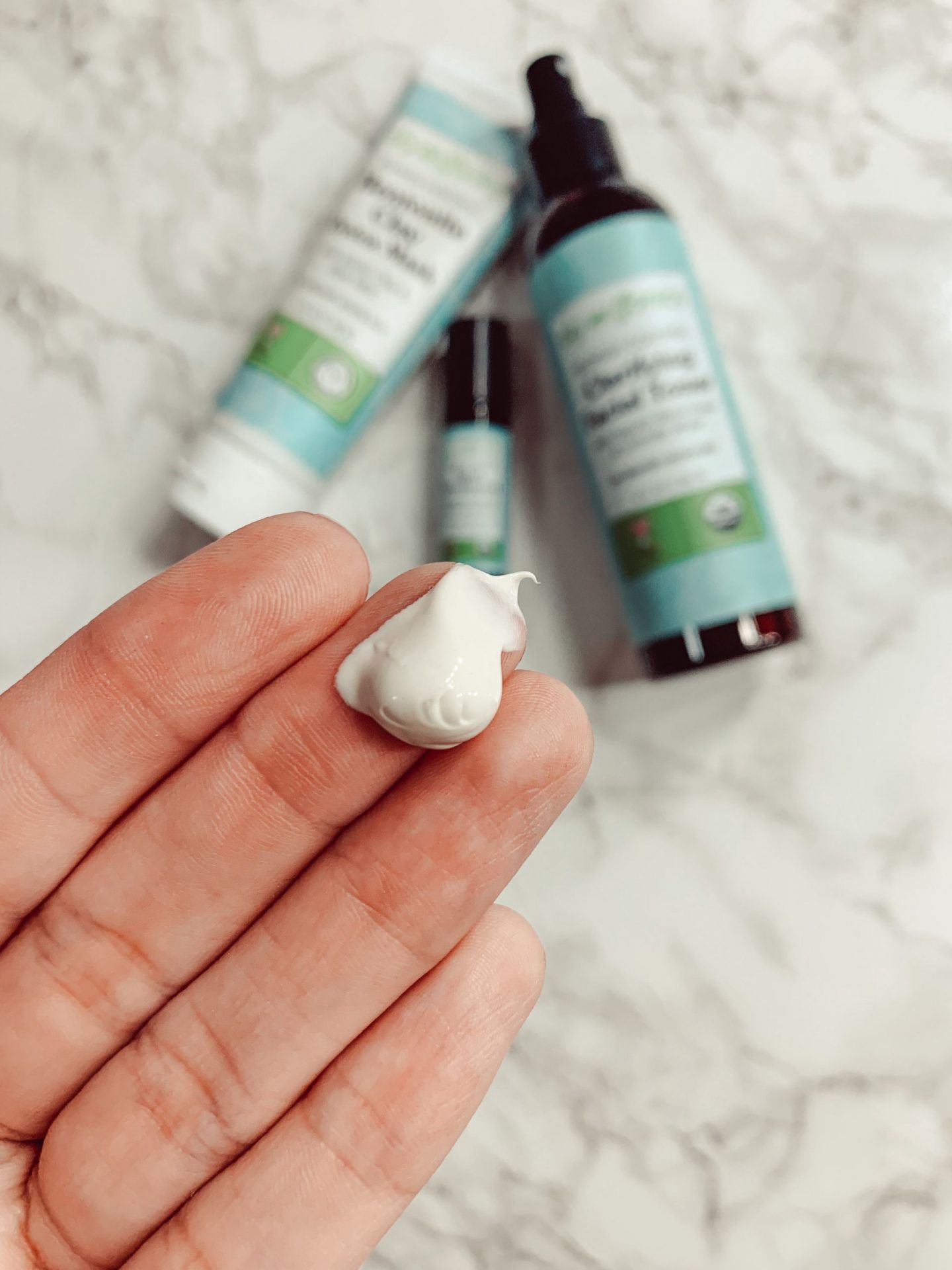 You Might Also Like // Lifestyle Must Haves
Have any fun plans to finish off the summer? I'd love to hear all about them below! 
What are some of your summer essentials?
Enjoyed this post? Please share it on social media and pin this post! I truly appreciate your support!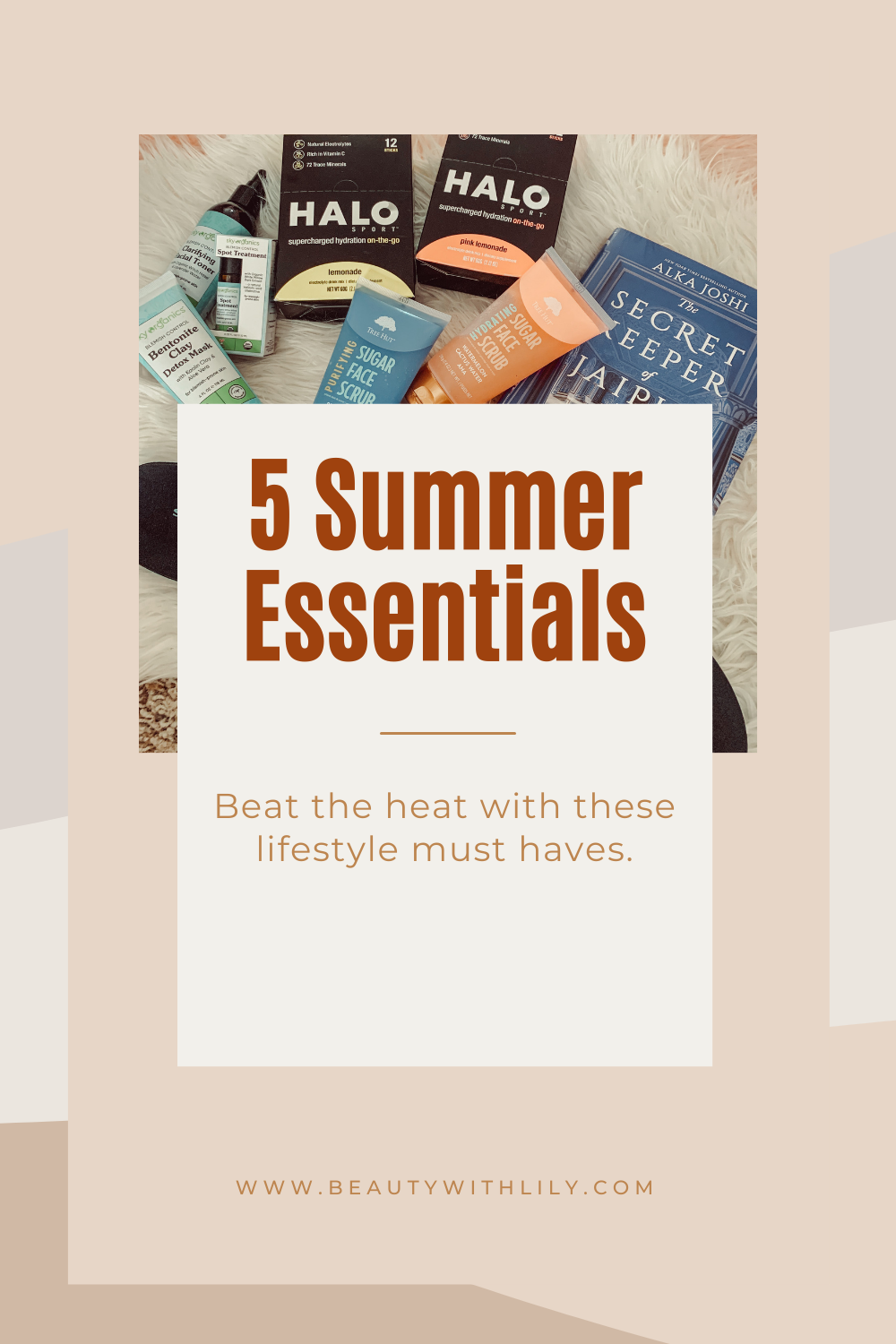 0