Being a new mom is hard work, make it easier on yourself (or other mommas) with these must have mom & baby products. 
This post is sponsored by Babbleboxx. As always, all thoughts and opinions are my own. Thank you for the brands that keep BWL running. #MomBabyWinterBBxx
If you've been keeping up with me on Instagram, then you may have seen that we are finally parents to the sweetest baby boy! It was a long journey, so I'll spare you all the details, but we are over the moon with him. With that said, as a new mom, I had NO idea what I was walking into…and things can get overwhelming quick. However, there are so many resources and products out there that make the journey so much easier. Let's jump in! 
Must Have Mom & Baby Products
Bamboobies Washable Nursing Pads & Organic Nipple Balm
Now, I didn't breastfeed…but I have several friends who have and Bamboobies comes highly recommended. Bamboobies puts moms first, by using baby-and-mom-friendly ingredients. Providing you with effective products that not only support, but also empower every mom, at every stage of her motherhood journey.
The washable nursing pads are the #1 sustainable washable nursing pads, and provide leak-proof protection any time of the day. The pads are designed with a super-soft velour made from renewable bamboo and the heart shape contours to your breast to be less visible under clothing — no matter your cup size. So you can be worry-free and enjoy your baby. 
The organic nipple balm is the #1 organic nipple balm…as you can see, more moms choose Bamboobies. This nipple cream is safe for both mom & baby, there is no need to wipe it off before breastfeeding. You won't find lanolin, parabens, phthalates, synthetic fragrances and it's not tested on animals. 
Promo code: BABBLEBOXX valid 10/15/21 – 12/31/21
Only valid on full price items at Bamboobies.com. Offer cannot be combined with other coupons.
Not valid on previous purchases. Discount not valid on Gift Cards. Offer valid 10/15/21 –
12/31/21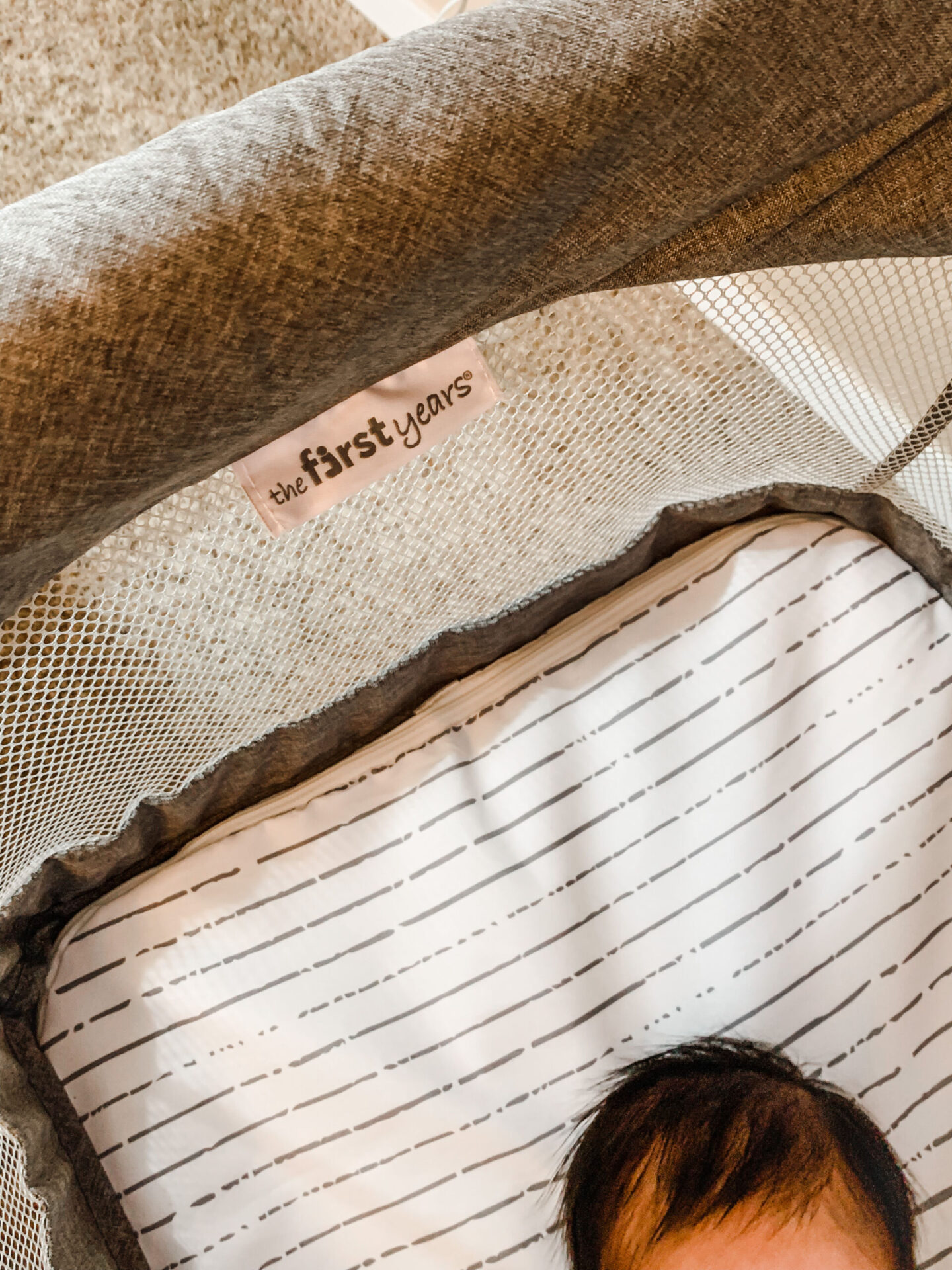 The First Years First Dreams 3D Portable Bassinet
We haven't travelled with baby Noah yet, but we definitely see ourselves taking a few weekend trips here and there with him soon. So we are so glad to have The First Years First Dreams 3D Portable Bassinet. It was SO simple to set up (no husband or tools required) and it features an easy one-hand 3D fold, that allows you to always have one hand free. Even if you aren't travelling, this is perfect for your home, you can easily move it from room to room during the day. We have it set up in our living room for now, since we spend a lot of time in there, and since it has full mesh sides, it makes it easy to keep an eye on him from anywhere in the room.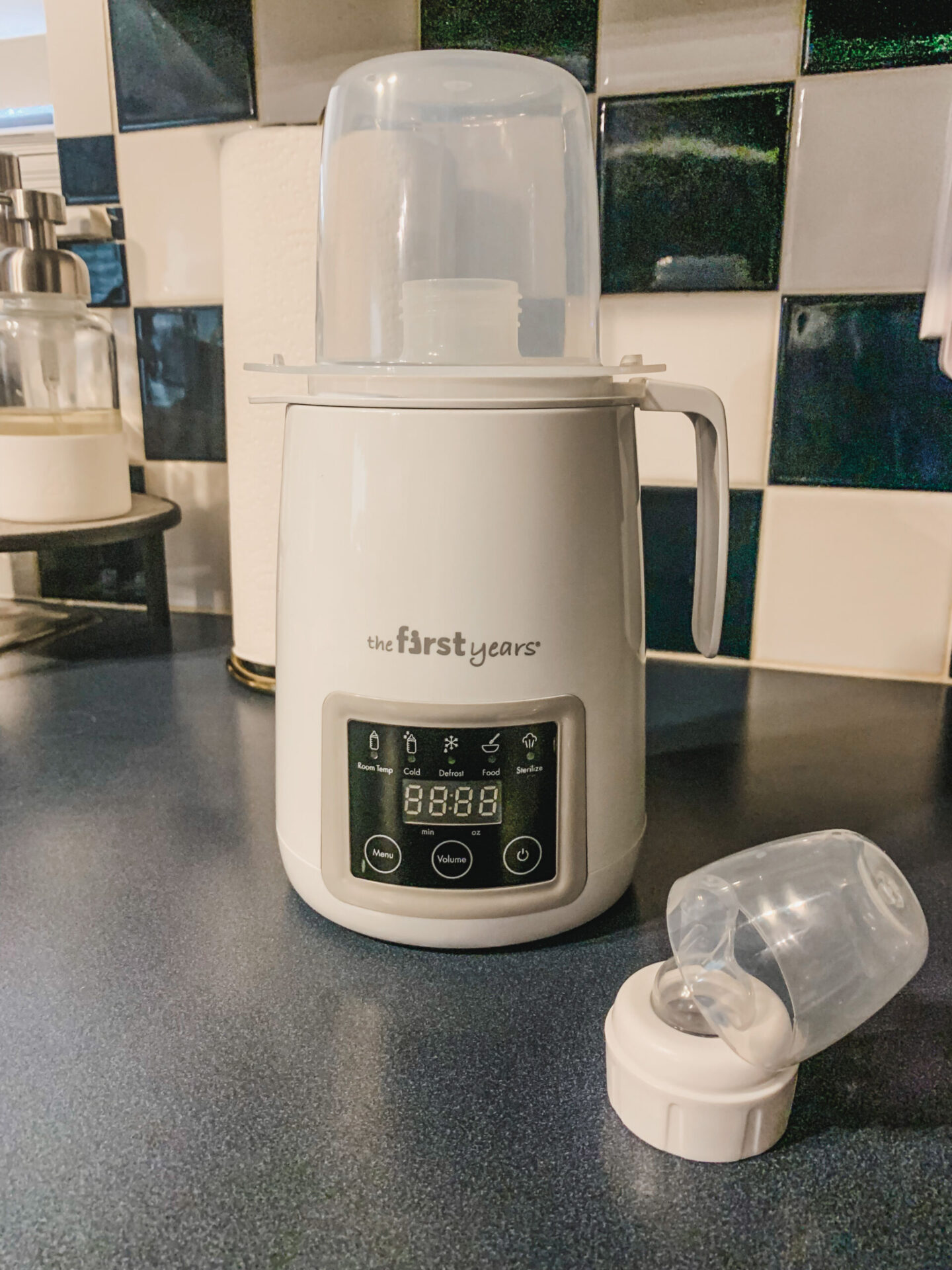 The First Years Gentle Warmth Digital Bottle Warmer
 We already had a digital bottle warmer from another company and I was not happy with it. The First Years Gentle Warmth Digital Bottler Warmer is so much easier to use! It provides gentle warming with a warm bath that evenly, and consistently heats milk (formula, frozen breast milk, and baby food) and it also doubles as a sterilizer for pacifiers! I love the easy-to-use digital touchscreen and it works with most bottles (even milk storage bags.) This warmer has easily become a favorite in our household! 
Baby Magic Gentle Hair & Body Wash & Baby Magic Moisturizing Lotion
Baby Magic products smell amazing, first of all! The Gentle Hair & Body Wash is ideal for daily cleansing, even for dry and sensitive skin. It's tear-free, hypoallergenic, allergy tested and dermatologist tested too. The Moisturizing Lotion is also great for daily use on dry and sensitive skin. It's made without dyes, sulfates, phthalates, parabens — and did I mention it smells amazing, Baby Magic is great for baby bath time. 
WishGarden Herbs Postpartum Products
As someone who works in the medical field, I have seen my fair share of women who suffer from baby blues. WishGarden was founded by a midwife who has 40+ years of experience in making herbal formulations. AfterEase was made to help soothe normal and temporary afterbirth contractions. Baby Blues Mood Support is for mommas who experience the blues postpartum. Both formulas are in-the-moment symptom soothers, you can take 3ml (3 dropper fulls) in a little water to help aid and provide comfort.
Triple Paste Diaper Rash Cream
Thankfully, knock on wood, we have not experienced the dreaded diaper rashes. But I am fully stocked up on Triple Paste Diaper Rash Cream when the time comes. It's an all-in-one triple protection cream — it prevents, treats, and soothes raw, irritated skin caused by diaper rash. AND it's pediatrician recommended and dermatologist tested. These little tubes are also the perfect size for on-the-go!
You can find coupons on Triple Paste's website! 
---
You Might Also Like // Ultimate Cozy Night-In Essentials
---
I hope you enjoyed this post, definitely something different than what I normally share on BWL, but since I am a new mom, I hope to share a few things on here. I'll still keep it mainly beauty related though, no worries. 
Have you tried any of these products? What are some of your must have mom & baby products?
Enjoyed this post? Please share it on social media and pin this post! I truly appreciate your support!
0