I have received information and materials from ©Johnson & Johnson Consumer Inc. 2017.The opinions stated are my own. This is a sponsored post. #ForBetterTomorrows #BetterTomorrows #FallBack #CollectiveBias
Sleepless nights are no joke — so I'm sharing my current morning routine along a healthy green smoothie #ForBetterTomorrows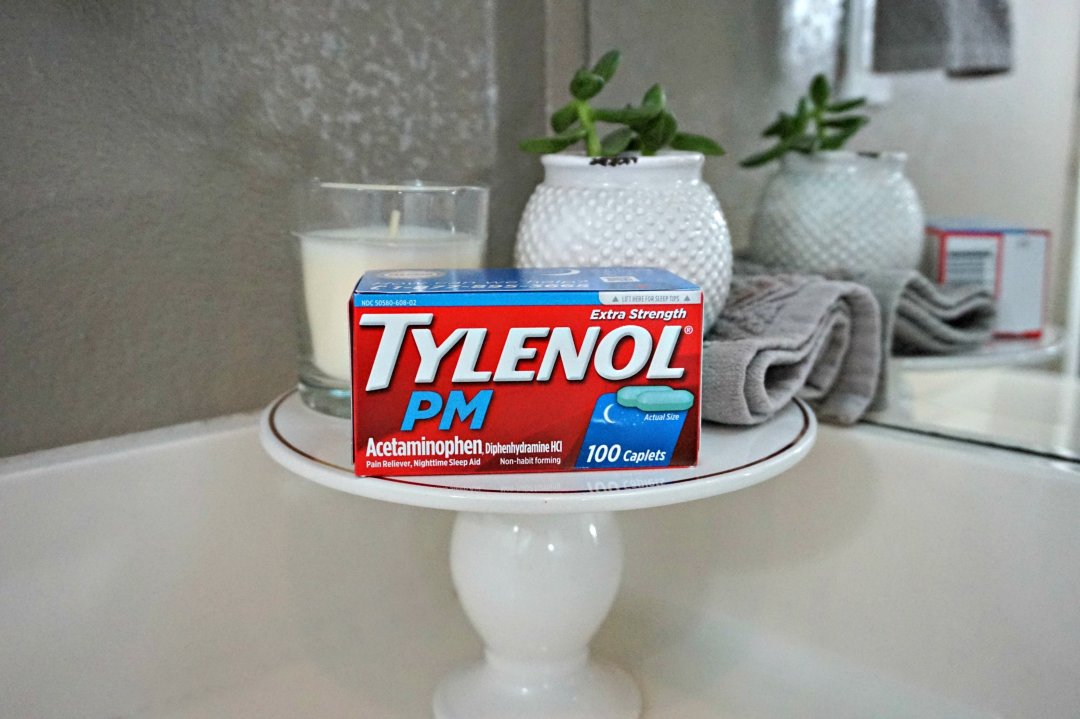 You can shop the picture above, by hovering over the image!
Sleep is something I take very seriously — everyone in my life knows that if I don't have a good night's rest, the morning after will NOT be pretty. And with shorter days among us, it's so important to have a restful night and not let the day go to waste. Now, I know I can't be the only one that suffers minor aches and pains once the evening settles, which can lead to a sleepless night — which in turn is not good. Today I'm sharing what my current morning routine looks like, along with a healthy and tasty green smoothie recipe. 
Current Morning Routine 
My current morning consists of getting up by 5 am, prepping our lunches for the day, sending off my husband to work, and getting ready for a long work day. As you can see, I have to be up early and sometimes I can have a hard time falling asleep, since I suffer from headaches — they are usually a minor ache, but it can definitely stop me from getting a good night's sleep. The morning after a bad night's sleep, due to my headaches, is terrible. I am groggy, I have a hard time focusing and just plain grumpy. So lately, in order to prevent this from happening I like to keep TYLENOL® PM on hand — I also like to stay off of social media or anything that might stimulate my brain more (TV, computer) about an hour before bedtime. I also have been using a diffuser that has lavender oil, which also helps calm me down. 
It's also so convenient to have my local Walgreens super close to home, so I can easily drop by and pick up some TYLENOL® — which by the way, TYLENOL® is collaborating with Walgreens to help consumers that are having sleepless night's due to minor aches and pains. If you didn't know, pain is an added layer of complexity to  sleepless nights and TYLENOL® PM can relieve that. It's so important to have restful days, especially since we recently had daylight savings time — days are shorter, so we must make the most of them.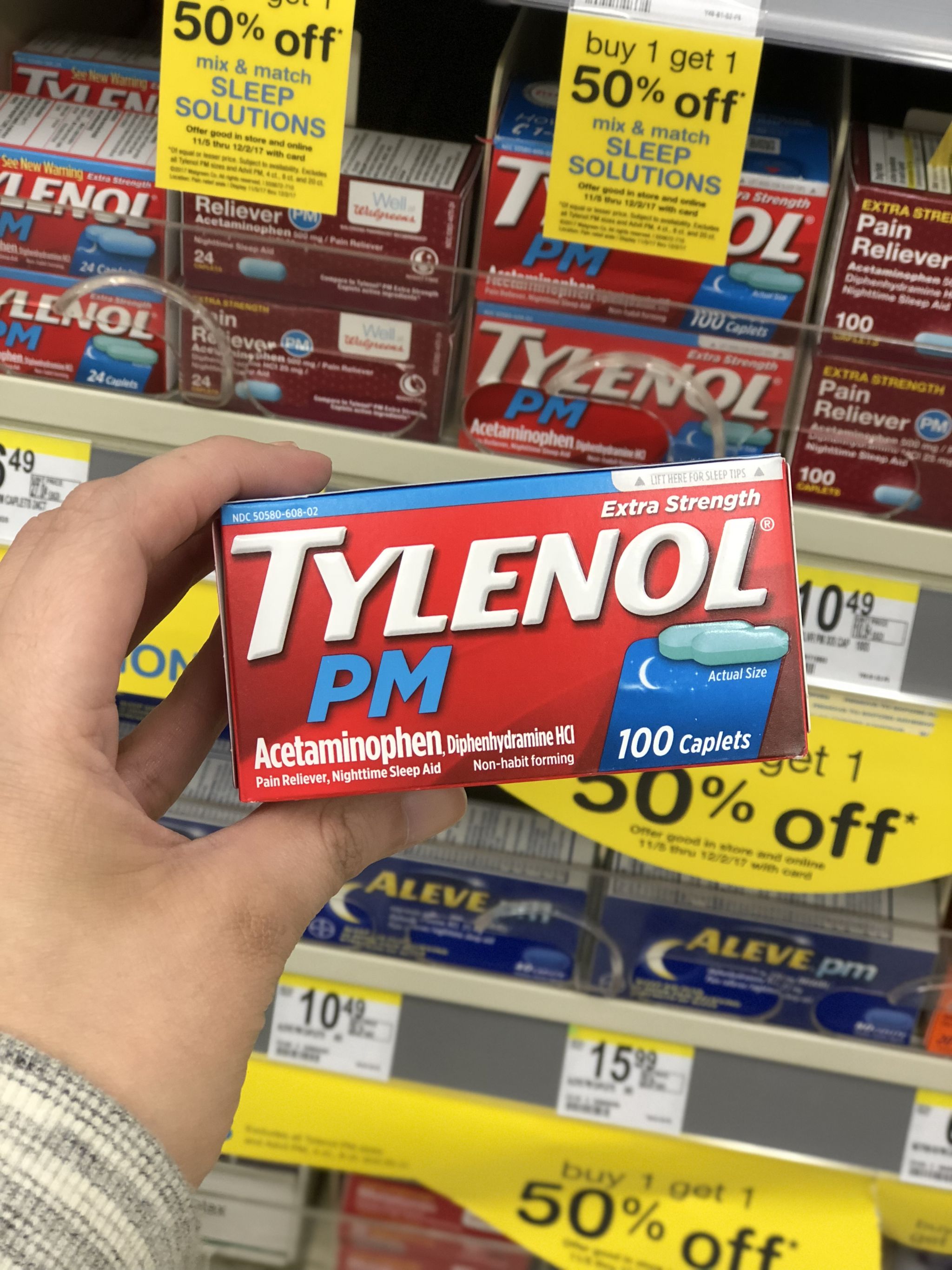 If you're struggling with minor aches and pains that cause sleeplessness, give TYLENOL® PM a try. Use only as directed. This is a sleep aid that's to only be used when experiencing minor aches or pains.
Green Smoothie Recipe 
This smoothie recipe is perfect for those that are just getting into green smoothies. Because let's be honest, green smoothies sometimes aren't the best. You can definitely adjust the pineapples to give it more of a sweeter taste and add any other ingredients you may like, but I highly recommend trying it as is first.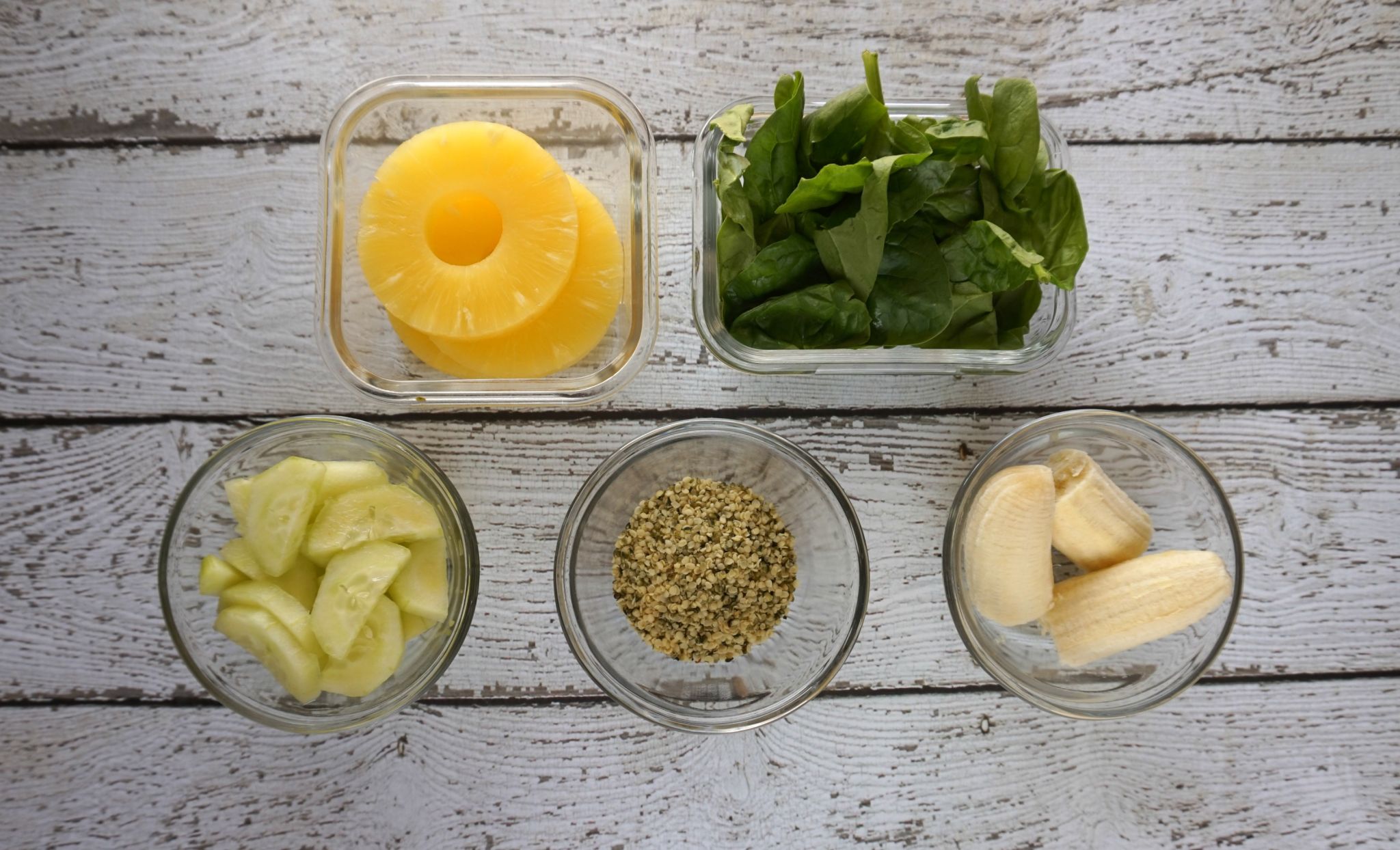 Easy & Tasty Green Smoothie Recipe
Ingredients
2 tbsp. hemp hearts
2 cups spinach
4 pineapple rings
1/2 peeled cucumber
1 banana
1 cup unsweetened almond milk
ice cubes
Instructions
Add all ingredients into a blender and blend until smooth.
Serve and enjoy!
https://beautywithlily.com/2017/11/current-morning-routine.html
You Might Also Like // Quick & Easy Breakfast
Pin The Recipe Below!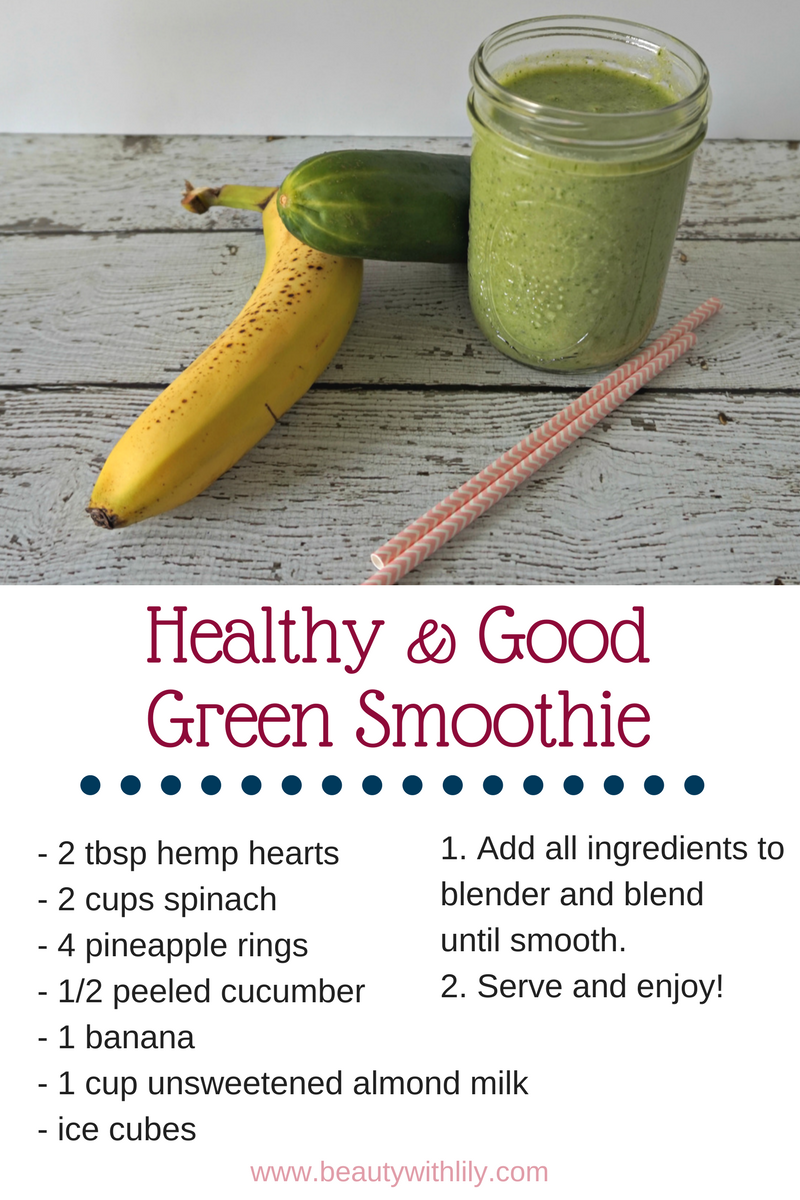 #ad Sleepless nights, along with minor aches are NO joke! Thankfully @Tylenol & @Walgreens are helping consumers with TYLENOL® PM for a better night's sleep! #BetterTomorrows #ForBetterTomorrows #FallBack
Click To Tweet
I hope you give some of these tips and this green smoothie a try — I promise it's good. I am not a huge fan of green smoothies, but this one has stuck around. And to make it easier for me in the mornings, I pre-package everything in sandwich bags and freeze them. That way I can grab, blend and go! 
What do you do to help you avoid sleepless nights when minor aches and pains kick in? Are you a fan of green smoothies? 
TYLENOL® PM contains a pain reliever and nighttime sleep aid. ©Johnson & Johnson Consumer Inc. 2017 The third party trademarks used herein are trademarks of their respective owners.
1