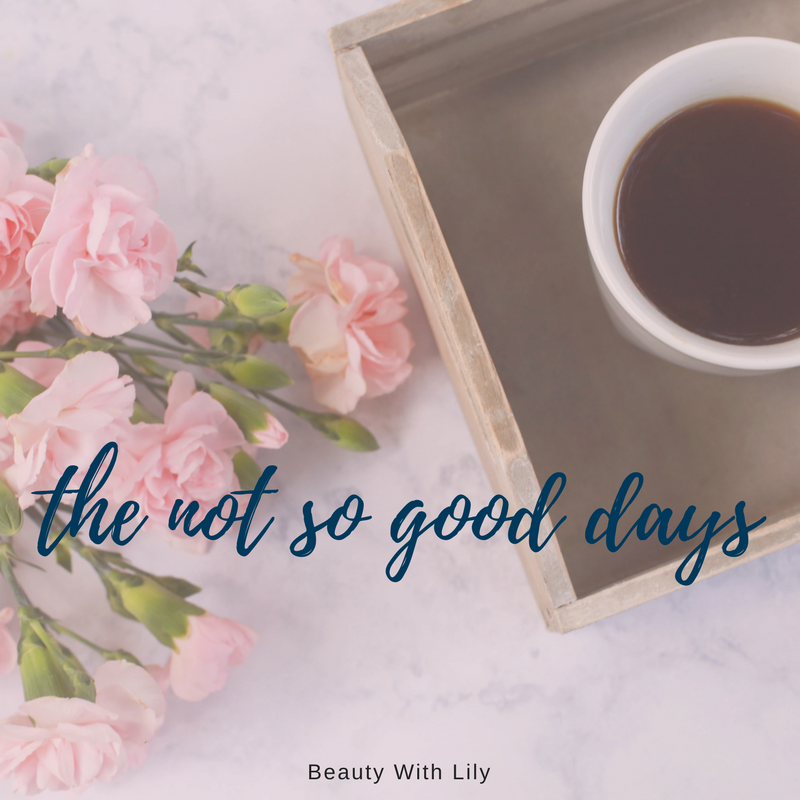 A few days ago I asked on Instagram what type of content you'd like to see more of here on BWL and "real life" content got the most votes. I must admit, I don't like sharing too much of my personal life here, but in order for y'all to get to know me better and be able to relate with me, I know that I kind of have to open up. As I'm sitting here typing this, I don't know exactly where I'm going to take this post…but bare with me, I'm new to this. 
The Not So Good Days
Life has been crazy this last year. Most of you probably know that I am a nurse and work full time, but I also recently got my real estate license, so I'm jumping into that career while still working full time and running this blog. It's been a learning curve for sure and something I'm trying to get adjusted too. I often get asked, why? Why do you do so much? My answer — we want financial freedom and live our best life. But alongside that, something I don't share is that I want to keep busy…the busier the better. If I'm busy, I don't have time to think about why we still haven't been blessed with a baby. If I'm busy, my mind doesn't wander into the "what if's." If I'm busy, I can't sit around and mope all day. 
You see, our infertility journey has been full of pain, tears and bad news. We haven't had our happy ending and it's something that weighs heavily on my heart. I'd be lying if I said I didn't get a little jealous when I see pregnancy announcements all over social media, I'd be lying if I said I didn't get angry when I see yet another pregnant teenager, and I'd be lying if I told you that I don't compare my life to others. It's something that I try to work on all the time, and there are days that are good and then there are days that are not good at all. When you deal with something so life-changing, like infertility, it can be really easy to get discouraged when you're surrounded by women who easily obtain what you try so hard to achieve but simply can't because of the limitations of your body.
For the longest time I've been angry at my body and at myself — it's hard to put into words how much it hurts to not be able to do what a woman's body is built to do. I've hated my body for years, I've dieted, I've exercised, I've even gone under the knife — no I still haven't had my weight loss surgery, that's another story for another day — and nothing has helped, nothing. You see, there's more to my infertility story, but we are still trying to get answers. All of this, is mentally and emotionally exhausting — that's why I'd rather keep myself busy.
I don't want to make it out to be like I'm depressed or seeking sympathy, because I'm not…I truly just want to share with y'all that just because things look and seem fine on the outside and on social media, they probably aren't. Social media plays a big role in how we feel sometimes, just keep in mind that what we see is someone else's highlight reel. Nobody wants to share their bad days with the world.
I know this was kind of all over the place, but I really just wanted to sit down and type away. I hope I didn't sound too negative, I promise I'm not — I just wanted y'all to know that there is more to me than just makeup and blogging. 
How do you deal with bad days? Do you find yourself comparing your life to others? 
0