Looking to get more organized? These planner organization hacks will surely give you a great start to a more organized life. 
I received these Erin Condren products for review purposes, my opinions are 100% mine.
This post may contain affiliate links. Meaning that any clicks/purchases may result in a small commission to keeping Beauty With Lily running at no additional cost to you. 
Hi friends! Wow, it seems like such a long time since I've been on here. As you probably know, I was out due to having surgery almost 2 weeks ago. Thank you all for reaching out and sending prayers, I sure do appreciate y'all! I'm doing well and hope to be back in full swing with blogging now. So, let's dive into today's post!
Before diving into the planner organization hacks, one important thing you must do first…find the right planner for you. There are SO many out there, I personally have tried a handful of them, but I always come back to the Erin Condren LifePlanner. The quality of it is by far the best of any planner I have used (no need to worry about your pens bleeding, it's well made and it's so pretty to look at too.) The new EC planners recently released and with every new release there are a few changes to the planner. I've include pictures throughout the post so you can take a look at it. I'm loving the changes, nothing too crazy, just right. For reference, I have the Vertical Neutral LifePlanner Layout with a Rose Gold Coil. You can choose between a colorful or neutral option, vertical, horizontal or hourly layout and between rose gold, gold, silver or black coil.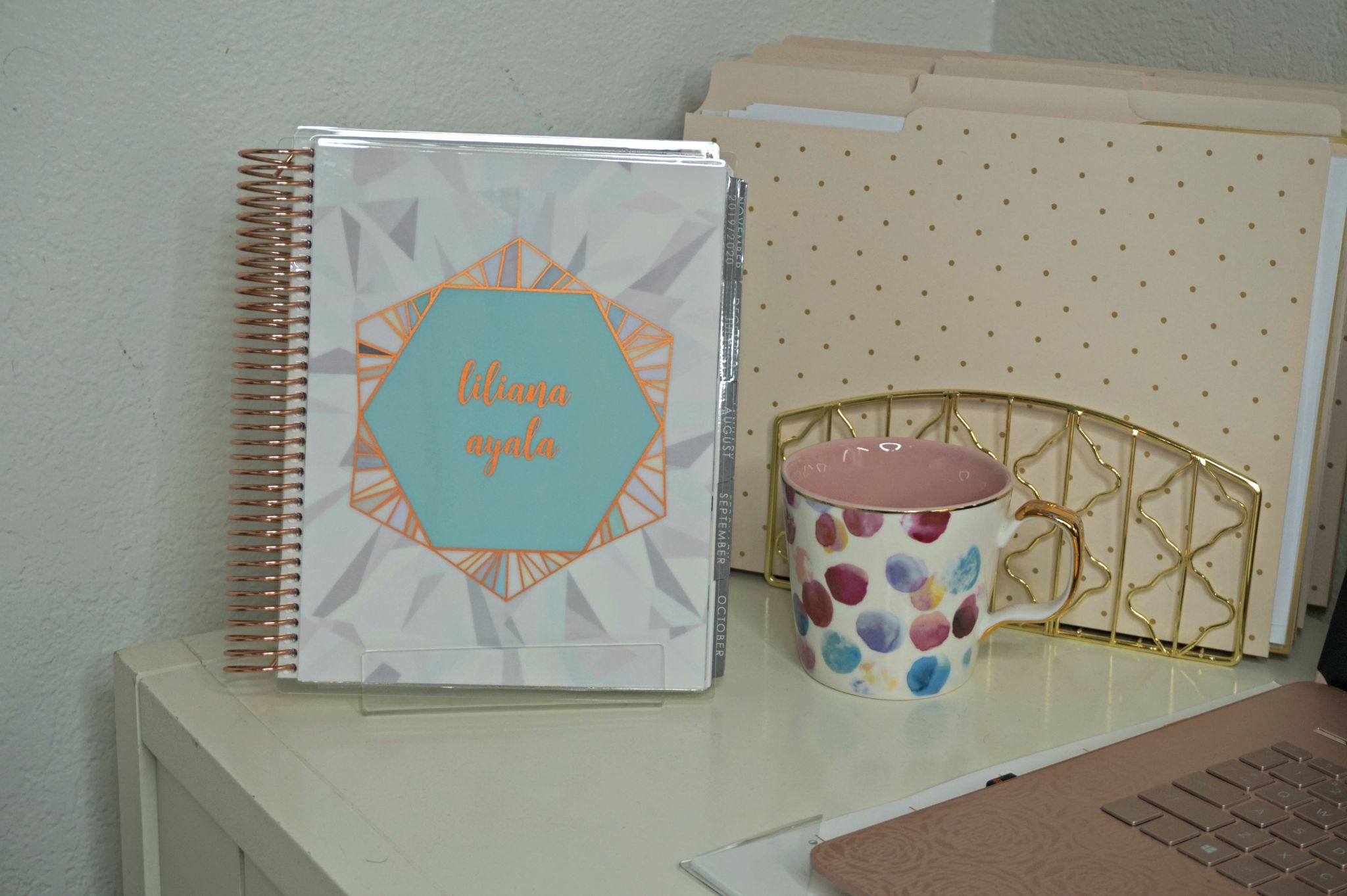 Planner Organization Hacks
Color Code //
One thing I love to do is color code! I have several things I like to add to my planner, my work related things, blog related projects, and personal things. The personal related things are then divided into doctors appointments, bills, pay days, birthdays, etc. To color code everything, I use these pens, they are my favorite and erasable! You can amp it up a notch by using sticky notes to color code too. 
Stay a Week Ahead //
If possible, stay a week ahead and break down your to-do's by day for that week. Find a section to write down all of your weekly to-do's and then divide them throughout the week. That way it doesn't seem like SO much and you can go ahead and do the same thing for the following week. Add in any important events, bills, etc. This will help you stay ahead and on top of things.
Make Time to Use Your Planner //
My planning days are usually Sundays, I like to set some time aside to go through emails, any deadlines I might have, meetings, etc. And put them all into my planner for the week ahead. I also go through it every morning and every night. This gives me a clear idea of what I have to do that day and what's to come for the next day. The more you use it and implement it into your daily routine, the more you'll get used to using it.
Keep Track of Your Budget //
I'm not a big budget-er, I wish I was but that is something I plan to work on. One thing I do like to track are our bills and pay days. If you do budget, you can easily color code this into your planner as well. Just makes sure it stands out, so you can be reminded daily.
Get Creative //
If you are someone that is into visually appealing things, you may love this idea! Use washi tape and stickers to make things stand out or just to look pretty. This obviously isn't a necessity, but a fun way to get creative and make your planner look prettier. 
You Might Also Like // Benefits of Spending Time Alone
---

---
Looking to get more organized? These planner organization hacks will surely give you a great start to a more organized life. Click To Tweet
I hope you found these planner organization hacks useful! Is there anything you do to help keep you organized, that I didn't mention? Share it down below!
What are some of your favorite planner hacks?
Enjoyed this post? Please share it on social media and pin this post! I truly appreciate your support!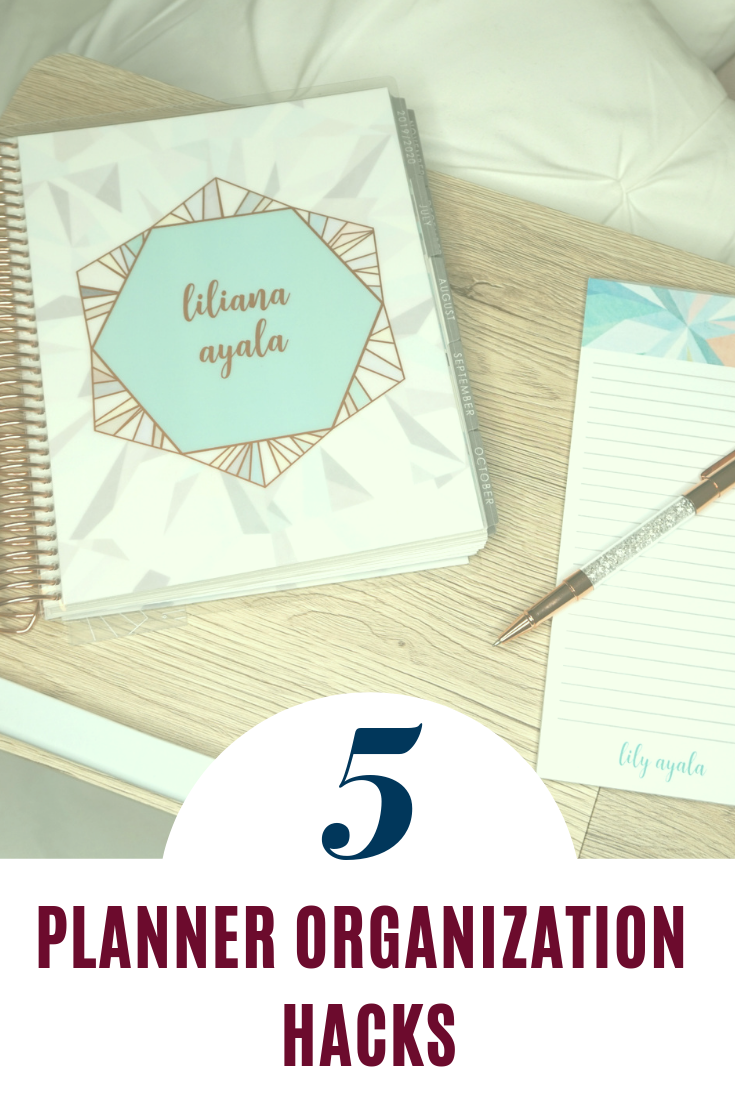 1