We are spending a lot more time at home these days, so you should definitely stock up on these lifestyle must haves!
This post is sponsored by BabbleBoxx.
This post may contain affiliate links. Meaning that any clicks/purchases may result in a small commission to keeping Beauty With Lily running at no additional cost to you.
Hi friends! I hope you all are staying healthy and safe. Things are getting crazier by the day. Because of it, I have started picking up extra shifts in different departments of my job. I am normally just with the OB/GYN doctor I work for. Now, I am also working the floor some nights and the outpatient treatment center with COVID patients. To say I've been busy, is an understatement. Anywho, let's get started with today's post!
Lifestyle Must Haves
If you struggle with acne, I feel your pain. I dealt with adult acne for most of my late-20's. If you are wanting pimple free skin, this acne treatment is definitely one to give a shot. Terminator 10 is a fast acting treatment it is also dermatologist-recommended and contains maximum strength 10% Benzoyl Peroxide to quickly treat unexpected blemishes and stop new ones from forming.
Right now you can use code BABBLE at checkout on www.acnefree.com to receive 15% off your order (no email signup required) plus a free sample size Oil Free Acne Cleanser with your purchase. Code is valid through December 31, 2020.
Moving on to a laundry room must have! If you enjoy that professional dry cleaning feel, you'll love this system! Dryel At-Home Dry Cleaning is a powerful yet gentle way to remove bacteria and odors from fabrics. Dryel works in your dryer in 15 – 30 minutes — and it also protects and restores shape. Definitely check this product out next time you visit your local Walmart or Target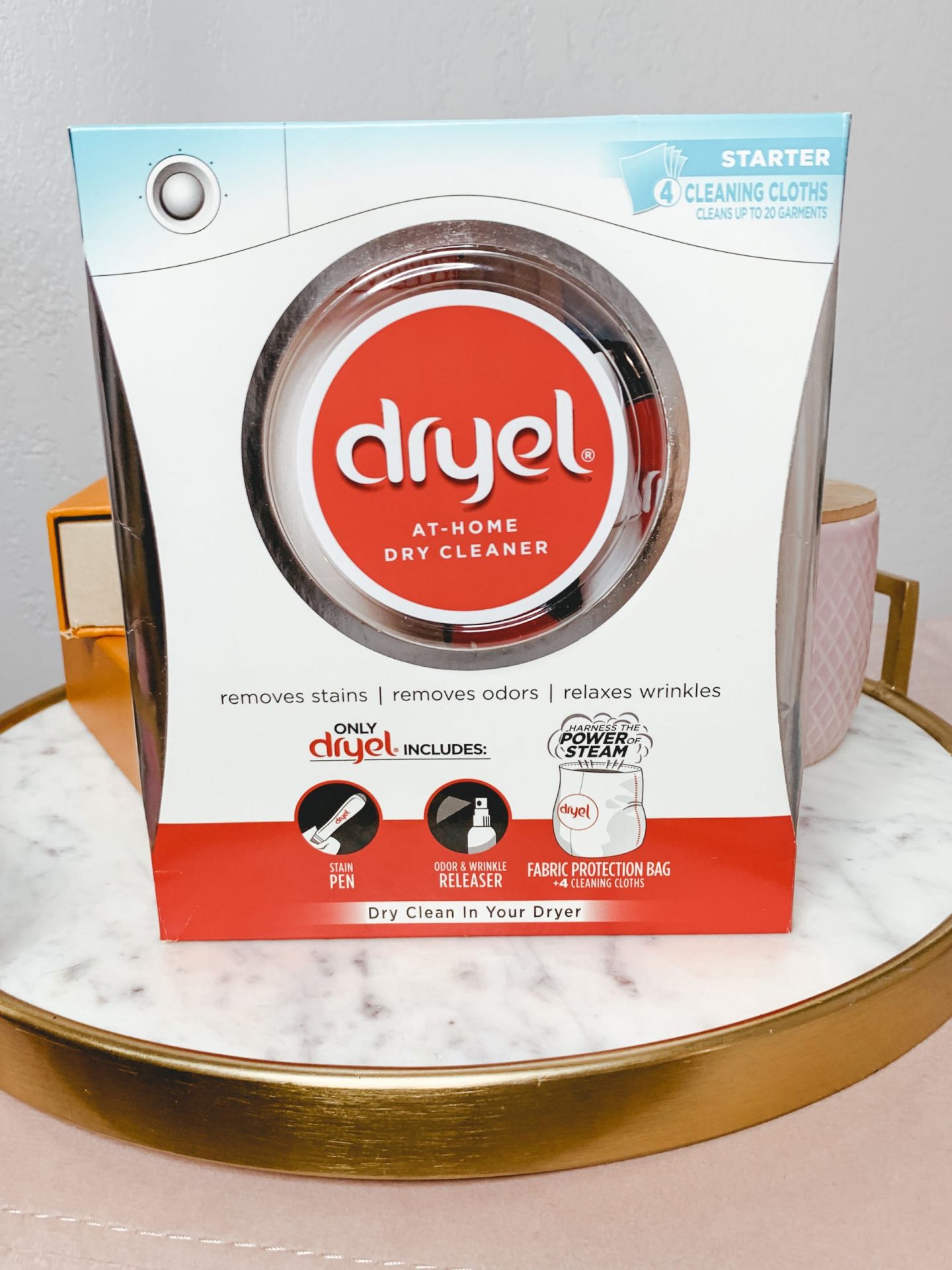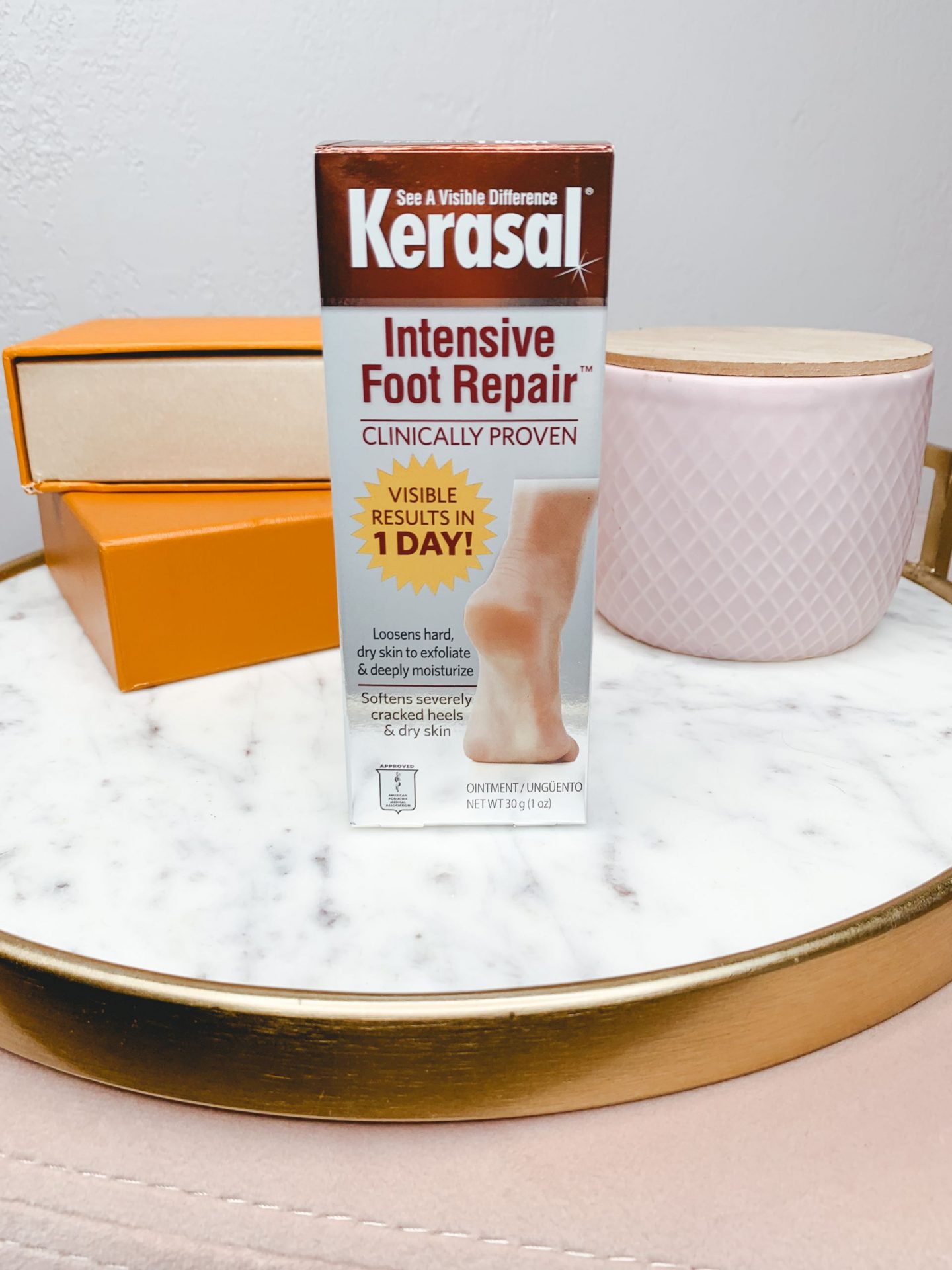 My feet tend to get pretty bad…no matter the time of year. I do go to a salon and get routine pedicures but I also maintain them at home. Kerasal Intensive Foot Repair can give you VISIBLE results in ONE day! If you have dry, cracked feet (heels) this products will help take care of that in NO time! You can see my before and after below. This exfoliating moisturizer is clinically proven to hydrate/moisturize dry feet while exfoliating away dead skin. 
Kerasal also carries a product for your nails. Kerasal's Multi-Purpose Nail Repair is great for repairing gel manicure damaged nails, aging nails, and/or cracks. You can also find Kerasal at Target and Amazon.
Looking to soothe your skin this Winter? The Humphreys® Witch Hazel Soothe with Rose Alcohol-Free Mist has certified organic With Hazel, Rosewater, and Hyaluronic Acid, which help soothe, hydrate and soften the skin. Which gives you a healthy-looking complexion. This is gentle and does not dry out your skin — so it's perfect to go under makeup or even over it!
I mentioned earlier that we are spending a lot of time at home and there is definitely a lot of stress that may be going on in your day-to-day life. Personally, this was the first time I had tried anything with CBD.
Relax Bears and Nightly Dose from Green Roads will help you feel at ease, cool, calm, and well rested at night. Relax Bears are so tasty and contain 10 mg of soothing CBD. They are the ideal way to incorporate CBD into your daily wellness routine. Nightly Dose was made to help you rest easy. They come in easy to use packaging, contain melatonin and CBD — helping you get great sleep, simply take one 30 minutes before bed.
If you'd like to give either one of these Green Roads products, I have a coupon code for y'all! Use code Beautywithlily25 to save 25% sitewide! Valid through March 31, 2021, discounts not applicable on bundles.
You Might Also Like // 5 Things You Should Quit Doing
We are spending a lot more time at home these days, so you should definitely stock up on these lifestyle must haves!
Click To Tweet
I hope you found some new lifestyle products to give a try soon. This year has been insane…and taking care of ourselves is always a priority!
How have you been taking care of yourself? What are some of your lifestyle must haves?
Enjoyed this post? Please share it on social media and pin this post! I truly appreciate your support!
0